Where beer brands are actually brewed has been in the news again this week and the argument seems to be one of geography rather than one of taste.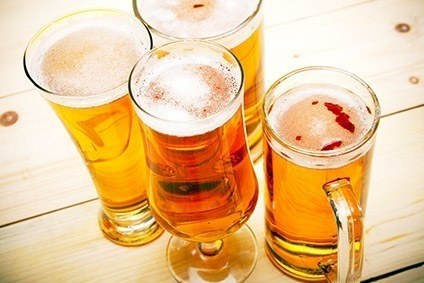 In the latest round of disputes, Anheuser-Busch InBev stood accused of failing to detail that its Beck's brand, which hails from Germany, has been produced in the US for the US market since 2012. The affair has cost the company a US$3.5m settlement and a pledge to partially refund consumers up to US$50 per household.
At the start of the year, the brewer had the same problem with Japanese brand Kirin, which is also brewed in the US, for the market.
Of course, A-B InBev isn't the only company to make beer in the market in which it is sold, as a recent article in the Wall Street Journal points out.
As brands grow and exports begin to rise in both importance and in volumes, it seems to be a natural step to start operations in the export market: Brooklyn Lager is the latest example of this - in Australia, it is now brewed under licence by Coopers Brewery. The US firm also has a contract with The Kiuchi Brewery for its beer in Japan.
And, as the world becomes more environmentally-conscious, is shipping beer across the world going to become a thing of the past?
Earlier this month, we revealed that bottles of Molson Coors' Cornish beer Doom Bar were actually being brewed in Burton-upon-Trent - about 270 miles away from the brand's home in Rock.
It sparked an emotional response and the story later appeared on the BBC, where commentators called the revelation a 'con'. Others, however, have argued that the move is understandable, given the limited amount of space at Doom Bar's original home, and the limited logistics in Cornwall.
The actual taste of the beer doesn't seem to be any kind of talking point in these rows about where beer is made - it would be interesting to line up a blind tasting and see if people can tell the difference.
Of course, this isn't really the point: The problem is that people don't like to feel as if they have been deceived. A-B InBev's recent US pay-outs clearly attest to that.
---