When you look at the way the various spirits categories are defined, you'd be forgiven for concluding that the liqueurs segment comprises 'everything else'. Evenso, argues Richard Woodard, the sector is still worth operating in, thanks in part to consumers' perceptions of liqueurs.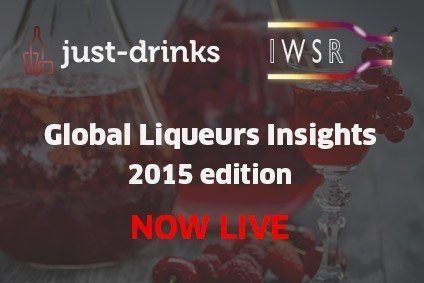 "They've got an awful lot of coffee in Brazil," sang Frank Sinatra. It might be just as well, given the apparently unstoppable growth of Starbucks. Sales last year hit close to US$16.5bn, having more than trebled over the past decade.
The inexorable international rise of coffee shop culture should be good news for caffeine-infused spirits brands such as Pernod Ricard's Kahlúa and Illva Saronno's Tia Maria, right? Wrong. Both are in long-term decline, while Diageo's cream liqueur leader, Baileys, is surfing a new wave of popularity thanks to consumers' preference to drink it with coffee in Mexico and the US.
Welcome to the head-spinningly paradoxical world of liqueurs.
As the latest Global Liqueurs Insights report from just-drinks and the IWSR details, Baileys reckons 25% to 30% of its consumption in the US is now with coffee (the rate drops to just 2% to 3% in Europe, so no prizes for guessing what the brand's plans are here).
Despite this trend, Kahlúa and Tia Maria remain stubbornly and frustratingly off-trend. Even fellow coffee liqueur Patron XO Café – which was an instant hit – has since under-performed relative to its high-achieving mother brand.
It's an illustration of the unpredictability of trends in the chameleon world of liqueurs, where cocktail-friendly ranges (think De Kuyper, Bols) rub shoulders with creams and low-strength flavoured vodkas such as Poland's phenomenally successful Lubelska.
Generalisations are so inappropriate here that the entire category becomes a nonsense: referring to something as a 'liqueur' is a bit like calling it a 'drink'. How can you relate a traditional ponche crema to Grand Marnier or Cointreau?
If we must speak of liqueurs as a single classification, it's one that is suffering somewhat, thanks in no small part to a similar blurring of the lines right across the spirits spectrum – that, and the increasing reluctance of brands from other categories to stay within their own segment.
Take Southern Comfort, for instance. The 'flavoured whisky' surge should be manna from heaven for a brand that practically invented the concept, without ever calling it that. But, ironically, SoCo has lost out to a parade of products that are essentially peddling the same wares, but with more alluring packaging and brand equity.
Owner Brown-Forman's response has been a renewed emphasis on flavour, an attempt to reclaim lost ground as the "original flavoured whiskey" – even as it watches stablemate Jack Daniel's Tennessee Honey fly off the shelves from Montreal to Melbourne.
If the category's complicated, the reasons for success are not. In the case of Jack Daniel's, it's all about brand equity, with a bit of good timing thrown in. But, while Brown-Forman is wringing every last drop of potential out of the JD franchise, rivals in the liqueurs sphere somehow manage to combine being under the radar with huge latent consumer recall.
I'm talking about the likes of Grand Marnier and Cointreau. The former has long tried to escape its crêpe suzette shackles with a broader, back-bar appeal, while the latter is counter-intuitively using its long history as a cocktail ingredient to try to move centre-stage, as the focus of branded drinks like the Cointreau Fizz.
If either or both succeed, it's largely because of that great underlying awareness. How many people (in the West, at least) have a squat bottle of Cointreau lurking in the back of the drinks cupboard, to be dusted off when Auntie Marjorie comes round at Christmas? It's not persuading people to buy the brand that's the problem, it's persuading them to use it more than once a year.
Anyway, not everyone has either the marquee status or untapped potential of a Baileys, Grand Marnier or Cointreau. As established spirits brands stray into liqueur consumption occasions, vulnerable products need another way to hit back.
That's where versatility comes in. Or, more specifically, the ability to capture local trends and exploit them. You wouldn't put Diego Zamora's Licor 43 brand on the front line of liqueur heroes – particularly not given recent economic trends in its home market of Spain.
But, Licor 43 is one of the best-performing liqueurs brands in the world, posting a five-year (2008-13) sales CAGR of nearly 15% (IWSR), thanks to success in an array of markets and via a range of occasions. A move to WJ Deutsch & Sons as distributor in the US has seen the brand tap into the specialist cocktails trend, as well as being drunk as a "mini-beer", in a small mug topped with cream.
Licor 43 is most typically taken with milk as an aperitif in Germany; but, in the neighbouring Netherlands, it's a digestif. A great example of a brand playing to its strengths, listening to the contrasting needs of consumers in different markets, and allowing trends to develop around it, rather than enforcing those trends on its customers.
It's even extremely popular consumed in Mexico as a 'carajillo', mixed with – you've guessed it – coffee.
Sorry, Pernod and Saronno, but that's liqueurs for you. Nobody ever said it had to make sense.
---