Richard Corbett takes his annual look back at the winners and losers in soft drink NPD last year.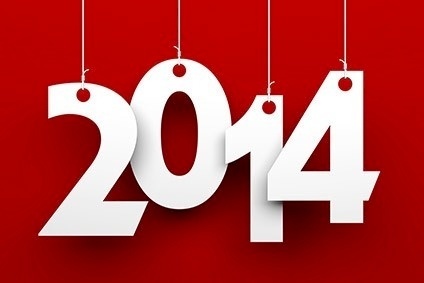 January is not just an opportunity to look forward. Looking back at the new products and innovation that the soft drinks industry in Europe welcomed in 2014, all the indications to me point to an uplift in NPD in the region.
For over five years, the sombre backdrop of economic uncertainty has suppressed the creative spirit of the soft drinks industry in Europe, but the signs are that, last year, the industry was becoming more adventurous and operators are testing out more new products on the marketplace.
Probably the most high profile arrival of the year in Europe was Coca-Cola Life. Initially launched in the UK and Sweden, the marketing for the product was, as you would expect, excellently executed, reflecting the size of the budget available. In terms of taste, I would also give the drink the thumbs up, but Coke Life does still compromise some pleasure compared to regular Coke. As a result, I would worry that the drop in calories might not justify the fall in enjoyment, especially in light of the success of Coke Zero.
The use of natural sweetener stevia by Coca-Cola Life and indeed Pepsi Next, will make them useful products to have in their portfolios, particularly as artificial sweeteners sporadically come in for negative publicity. Stevia in general has once again been an important theme in NPD and has given juice players in particular the means to respond to concerns over the sugar content of fruit juices.
The depression hitting the fruit juice market in parts of Europe has triggered a surge in new vegetable juices, which are not saddled with the same sugar content stigma. This year, we can expect a big upward shift in vegetable juice volumes in Europe. The healthy credentials of vegetable juices have traditionally made them niche, but their audience has grown. This is reflected in the number of new vegetable juice offerings. Innocent's new Easy Greens and Skip to the Beet were two of the more prominent new vegetable juice products. Swedish brand ProViva's new Spinach Lime & Fennel struck me as a drink that was likely to deliver more on health than taste, but then I stumbled across a range juice range from Alnavit GmbH in Germany that includes celery, fennel and a potato juice. A potato juice definitely sounds more healthy than indulgent, but is actually relatively widespread.
Flavour innovation is always interesting and 2014 saw an assortment of brands adopting new and often curious new flavours. Coconut waters continued to gain visibility, while watermelon, cucumber, mint, rhubarb and mojito appeared on the radar more often. White Plum Fanta in Bulgaria caught the eye and Suntory has been very active with its newly-owned Lucozade brand – the melonade flavour looked interesting.
My prize for the best use of flavours, though, would go to the Lipton cocktail range of Lipton Mojito, Pina Colada and Daiquiri. These are certain to appeal to the audience that they aspire to capture.
The flavour that I would least like to try would probably be the curried sausage flavoured energy drink CUE, from Arena drinks. Currywurst is very popular in the Ruhr region of Germany, where the product is targeted, so could well capture an audience. The drink is also available in liquorice.
The energy drink category has not disappointed in its eccentricity in 2014 and Europe welcomed in some delightful new offerings last year. Canadian import Zombie Boy would win the award for 'product I would least like to see my children drinking' narrowly beating Danish drink, Cult 'F**king' Kakao. In fairness, the chocolate milk energy crossover has worked well in Denmark, with iconic chocolate milk brand Cocio also introducing a well-listed energy drink variant.
Innovation in energy drinks is so prolific because the segment continues on an upward curve. The fastest-rising European soft drink category in 2014, however, was not energy drinks but iced coffee. As a result there has been a plethora of new iced coffee offerings as the big dairies look to catch up with Arla, which has enjoyed so much success since it teamed up with Starbucks. Both Danone (Gerlatti) and Nestle (Nescafé Frappé, Shakissimo) have launched iced coffees into a number of new European markets, while McDonalds introduced an Iced Frappé in some markets.
The opportunities are not limited to the big players in iced coffee, though, and there are a large number of smaller players offering premium, iced coffee products. New, private-label iced coffee launches have also featured in many countries and that is always a good marker of success.
If I were to identify one new innovative trend in Europe last year then I would probably opt for the liquid water enhancer concept. Having enjoyed success in the US, we have seen products pop up in a number of European markets. Britvic put a lot of money behind Squash'd in the UK and, not to miss out, Coca-Cola Enterprises brought out Oasis Mighty Drops. It was not just the UK where we saw this concept trialled; in the Netherlands, the Better for You company released Yeau, while in France we saw Teisseire launch Mix & Go and Solinest Quiz. Similar products appeared on a smaller scale in other markets too.
Although new product activity increased overall in 2014, I am not sure that this has yielded any products that will explode into life this year. I think we can expect Coca-Cola Life to enter more markets, more juice players will utilise stevia to address concerns over the sugar content of fruit juices,and iced coffee will continue to edge towards the mainstream. The energy drink category will continue to churn out more unconventional products and the liquid water enhancer concept will catch on in new markets.
I think that the most interesting development will be the expected launch in the US of the at-home carbonation system, Keurig Cold. In the coming year, I expect the concept to dramatically change the way we consume our soft drinks in the home in Europe.
---