It's the glue dots that will do it...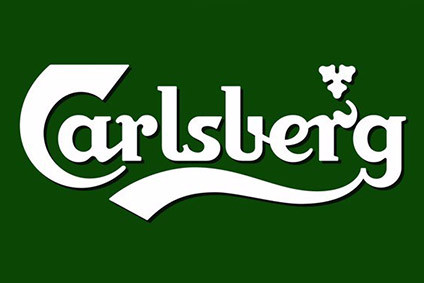 After Carlsberg's Q3 results announcement last week, the brewer's CEO, Cees 't Hart, told analysts that the relaunch of its namesake brand in the UK will likely take two or three years. Efforts to resuscitate brand Carlsberg come after several blows in the market – including a cull of several SKUs by Tesco in 2015.
It was interesting to hear on last week's conference call, then, that the supermarket is hosting a "big promotional slot" for the brand's new Snap Pack initiative. The Snap Pack comprises the replacement of plastic neck rings with glue dots to group cans together - a proposition that could reduce global plastic waste by around 1,200 tonnes per year, the group said at the time of the launch.
A recent IRI European Shopper survey said 70% of European shoppers identify favourably with companies that demonstrate strong sustainability credentials. A part of Carlsberg's wider 'Together Towards Zero' sustainability efforts, the Snap Packs - an easy-to-understand measure - will elevate the entire Carlsberg brand in the eyes of the consumer.
In the UK, people are becoming more aware of the environmental impact of plastic waste, thanks in part to TV programme The Blue Planet. Indeed, plastic has even been on the agenda for the country's Chancellor in his Budget speeches since 2017.
UK consumers will see Carlsberg's glue dots not just as a more environmentally-friendly way of connecting beer cans, but as a sign that the beer brand has grown up and made a stand.
Consumer demand for environmental efforts reaches fever pitch - Consumer Trends
---