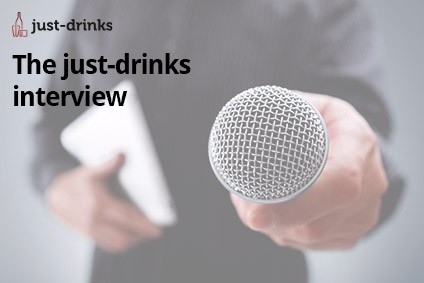 The just-drinks Interview
Every month, just-drinks gives a drinks executive a grilling.
---
---
"This is very much a craft brand within the portfolio" - just-drinks speaks to Moet Hennessy's founder & brand director for Eminente Reserva rum, Camille de Dominicis 24 Feb 2021
Having announced the addition of a Cuban rum to its portfolio last year, Moet Hennessy has added more details to the roll-out of Eminente Reserva this month. Following the news, just-drinks caught up with brand director Camille de Dominicis to hear more about the group's venture into Pernod Ricard and - more recently - Diageo territory.
---
"We have to be able to have honest dialogue" - just-drinks speaks to Moet Hennessy NA diversity & inclusion head Dr Atira Charles and Hennessy US senior VP Jasmin Allen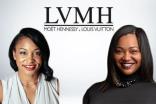 18 Feb 2021
In December, Moët Hennessy announced the appointment of Jasmin Allen to senior VP of the company's flagship Cognac brand in the US, followed swiftly by the hiring of Dr Atira Charles as head of diversity & inclusion in North America. The hires saw two women of colour take executive positions at one of the spirits industry's biggest names. Earlier this month, just-drinks sat down with both Allen and Charles to reflect on the issue of diversity in corporate America, a year of social unrest and the continued importance to brand identity of cultural resonance.
---
"Most people just want to talk about China at the moment!" - just-drinks speaks to Treasury Wine Estates CEO Tim Ford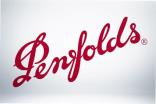 17 Feb 2021
The release today of six-month results provided the opportunity for just-drinks to catch up with Treasury Wine Estates' CEO, Tim Ford. During our London-to-Melbourne call, Ford explains how TWE is benefitting from the COVID pandemic in Europe, is looking to sell off brands in the US, is preparing for a 'new normal' in China and wasn't bluffing - honest! - when the company mulled demerging Penfolds.
---
"We're not shying off" - just-drinks speaks to Diageo CEO Ivan Menezes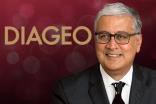 29 Jan 2021
Following on from Diageo's half-year results this week, just-drinks caught up with CEO Ivan Menezes to learn more about the group's 1% rise in sales from the six months to the end of December.
---
"Was Coca-Cola the right company to buy Zico? In hindsight, probably not" - just-drinks speaks to Zico founder Mark Rampolla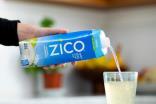 19 Jan 2021
Mark Rampolla founded Zico Coconut Water in 2004, building the brand into a major force in soft drinks and introducing a generation of consumers to low-sugar, functional waters. The strength of the brand was underlined in 2013 when The Coca-Cola Co bought Zico for an undisclosed fee. Last year, in a sharp reversal of fortunes for the brand, Coca-Cola announced Zico was one of about 200 brands earmarked to be discontinued as the group implemented a major cost-cutting programme. Last week, in yet another twist for Zico, Rampolla's investment company, Powerplant Ventures. acquired the coconut water from Coca-Cola, returning Rampolla to the brand he created. Yesterday, just-drinks spoke to him about his journey back to Zico, what changes he has seen in the beverage industry while away and why Coca-Cola is not the best company to build emerging categories.
---
"The longer something goes on, the more permanent it becomes" - just-drinks speaks to William Grant senior category director Ian Baines about post-COVID trends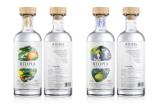 15 Jan 2021
Earlier this week, William Grant & Sons launched its latest annual report on global alcohol trends. Today, just-drinks spoke to the company's senior category manager, Ian Baines, to dig deeper into what the post-coronavirus world will look like.
---
"There are things Monkey 47 can do and there are things Monkey 47 cannot do" - just-drinks speaks to Alexander Stein, founder of Monkey 47 gin 8 Jan 2021
Earlier this week, just-drinks caught up with Alexander Stein, the founder of German gin brand Monkey 47. Since selling the brand to Pernod Ricard almost a year ago, Stein has been concentrating on a new spirits brand, which is set to launch later this year.
---
"We really didn't change anything, the consumer did" - just-drinks speaks to Brown-Forman US & Canada president John Hayes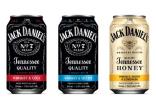 17 Dec 2020
Earlier this week, Brown-Forman announced details of a partnership approach for its Jack Daniel's Country Cocktails brand extension in the US with Pabst Brewing Co. The news comes six months after the group rolled out in the country a three-strong Canned Cocktails line from its flagship trademark. just-drinks caught up with Brown-Forman's president for the US & Canada, John Hayes, to find out more about the company's Pabst tie-up for Jack Daniel's 28-year-old flavoured malt beverage stable.
---
"It's okay to fail, but do it fast and do it cheap" - just-drinks speaks to Atom Labs global head of NPD, Rosie Milsom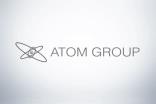 14 Dec 2020
UK drinks company Atom Brands is the third arm of Atom Group, a consortium of drinks businesses that also includes online spirits retailer Master of Malt and sales network Maverick Drinks. In 2018, the group was bought by Anheuser-Busch InBev, marking another step on the company's journey from producing just 24 bottles of gin a week in 2012 to an estimated half-a-million bottles in total this year. Last week, Atom Brands revealed Atom Labs, an NPD platform tasked with developing spirit ranges based on customer feedback from Master of Malt data. The company can go from idea to execution in just six weeks, allowing it to test what works on Master of Malt before committing fully. Products that have already come off the Atom Labs assembly line include Jaffa Cake Gin and Burnt Ends, an American whiskey designed to pair with barbecued food. Speaking to just-drinks after the launch, Atom Group's global head of NPD, Rosie Milsom, talks about how Atom Labs aims to disrupt the spirits industry through trial and error, COVID's impact on the project and A-B InBev's hands-off approach to ownership.
---
"There will be a reframing of consumers' creativity around this year's socialising" - just-drinks speaks to Natasha Curtin, global VP for Bombay Sapphire 27 Nov 2020
Like many spirits brands, Bacardi-owned gin Bombay Sapphire has had to re-evaluate its marketing strategy this year. Through activations such as virtual tastings and experimentation, Bacardi has been encouraging consumers to express their creativity through the likes of mixology and art. Earlier this week, just-drinks spoke to Natasha Curtin, Bacardi's global VP for Bombay Sapphire, about the challenges the brand has faced in 2020, the impact of recurring lockdowns on consumer habits and how the gin is promoting artistic expression across the festive season.
---
"China is certainly a worry" - just-drinks speaks to Treasury Wine Estates CEO Tim Ford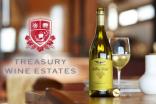 5 Nov 2020
Earlier today, Treasury Wine Estates held its AGM. just-drinks took the opportunity to catch up with group CEO Tim Ford to learn more about the latest news out of China and Ford's recent transition into the role, vacated by Mike Clarke earlier this year.
---
"The rest of Europe is so primed for hard seltzer" - just-drinks speaks to Loon Water co-founders Fabio & Francesca Bruni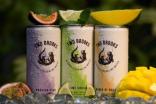 23 Sep 2020
Loon Water founders Fabio and Francesca Bruni talk about the difference between the US and UK markets, why distillers risk brand dilution with big-name launches and where the global hard seltzer category goes from here.
---
"We're living in a world of the unknown" - just-drinks speaks to Umi Patel, CMO for PepsiCo Beverages North America north division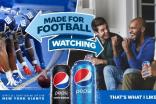 11 Sep 2020
Earlier this week, just-drinks spoke to Umi Patel, CMO for PBNA's north division, about tailoring experiences for fans of different teams, why PepsiCo is front-loading its marketing spend and the enduring appeal of the fan can.
---
"Health and safety is not incompatible with business continuity" - just-drinks speaks to Chivas Brothers CEO Jean-Christophe Coutures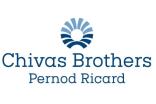 3 Sep 2020
Earlier this week, Pernod Ricard reported a 9.5% fall in sales from the 12 months to the end of June. Editor Olly Wehring spoke to the CEO of Pernod's Chivas Brothers division shortly afterwards, to hear how Jean-Christophe Coutures rates the performance of the group's Scotch whisky division in fiscal-2020.
---
"Having a big uncle or auntie over your shoulder is priceless" - just-drinks speaks to Beavertown Brewery founder & Heineken partner Logan Plant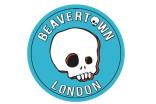 26 Aug 2020
What is it with Heineken and musicians? The Netherlands-based global brewer has been more particular with its craft brewery investments than, say acquisition-happy Anheuser-Busch InBev. But two of its biggest - Lagunitas and London's Beavertown - were both founded by frustrated rockstars.
---