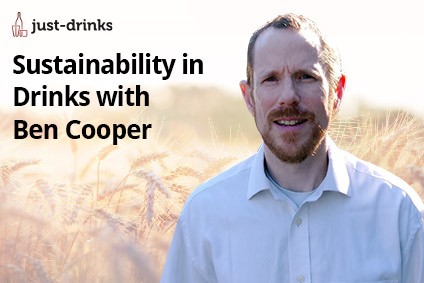 Sustainability in Drinks
By: Ben Cooper
Every month, Ben Cooper casts his eye over sustainability efforts in the global drinks industry.
---
---
Spirits brand owners look for associated environmental benefits - Sustainability Spotlight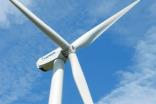 22 Feb 2021
Recent developments at the Scotch Whisky Association (SWA) and the Distilled Spirits Council of the US (DISCUS) point to how trade associations can support the environmental aspirations of member companies. By the same token, Ben Cooper writes, companies risk reputational damage if the lobbying activities of their trade associations are inconsistent with their own sustainability commitments.
---
Sustainability decisions will shape the post-pandemic recovery - Sustainability Spotlight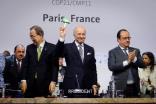 21 Jan 2021
Ben Cooper looks at the likely predominating sustainability issues for drinks companies in 2021 as the world (hopefully) emerges from the coronavirus pandemic and the recovery begins.
---
Biden victory gives new impetus to drinks industry engagement on climate change - Sustainability Spotlight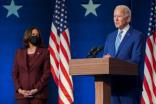 19 Nov 2020
Ben Cooper assesses the impact of Joe Biden's election victory in the US on drinks companies' efforts to address climate change.
---
Are beverage firms paying enough attention to deforestation? - sustainability spotlight 22 Oct 2020
A new initiative to address deforestation was launched last month by the Consumer Goods Forum involving 17 major manufacturers and retailers - but no drinks companies. Ben Cooper explores whether the beverage sector needs to do more in the area of deforestation.
---
Why alcohol companies must be resolute in their support of responsible drinking bodies - sustainability spotlight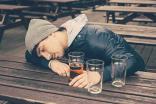 29 Sep 2020
A recent study alleges industry-funded but independent organisations, set up to inform consumers about responsible drinking, exacerbate harmful behaviours through concealed "dark nudges" exploiting cognitive biases in consumers. Ben Cooper takes issue with serious and unsupported assertions made by the researchers from the London School of Hygiene & Tropical Medicine, particularly those concerning the crucial role medical professionals play in advising and scrutinising the work of such organisations.
---
Why no- and low-alcohol is a good news story but not free from controversy- sustainability spotlight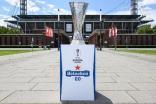 20 Aug 2020
The growing sales of no- and low-alcohol offerings have given brewers and drinks companies the rare opportunity to convey a positive health and wellness message, Ben Cooper writes. However, controversy is never far away.
---
How COVID has shed light on consumers' complex relationship with alcohol - Sustainability Spotlight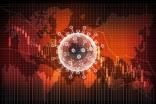 23 Jul 2020
As traumatic and devastating as COVID-19 has been, the pandemic has at times been revelatory, prompting us all to reassess the value we assign to the low-paid, low-skilled work of a hospital cleaner, the advantages of home-working, the merits of riding a bike or the need to travel by air. Those seeking a better understanding of society's complex relationship with alcohol may also find the events of recent months instructive.
---
Why COVID-19 risks further government intervention for drinks - Sustainability Spotlight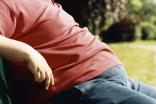 18 Jun 2020
Within a few months, the coronavirus pandemic has dramatically increased the health risks associated with being overweight or obese. This is likely to have implications for the soft drinks sector, Ben Cooper writes, but it is important to stress the emerging evidence is more about the impacts of COVID-19 than about the causes of obesity.
---
Could bulk beer shipping be another COVID-19 legacy? - sustainability spotlight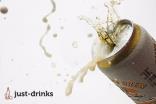 22 May 2020
Ben Cooper looks at how the disruption caused by the coronavirus pandemic could prompt brewers to look afresh at shipping beer in bulk, with 'bag-in-tank' shipping now offering solutions to longstanding logistical challenges.
---
How COVID-19 is prompting a reevaluation of nudge theory in marketing – Sustainability Spotlight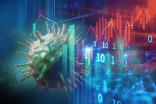 23 Apr 2020
Applying the thinking that has shaped its obesity policy to the COVID-19 crisis has landed the UK Government in difficulty. During the pandemic, discussion of further anti-obesity measures targeted at soft drinks firms has been further deferred, Ben Cooper writes. How governments address conflicts between commercial freedoms and wellbeing may be up for a thorough re-appraisal as part of the post-COVID-19 reset.
---
Could the coronavirus pandemic make for more caring companies? - sustainability spotlight 31 Mar 2020
Ben Cooper examines how COVID-19 is giving progressive companies the chance to show the ideals of conscious capitalism in action, and how corporate engagement in addressing major global issues, such as climate change and poverty, might be affected by the coronavirus pandemic.
---
How weaving sustainability into your business model will generate value - Sustainability Spotlight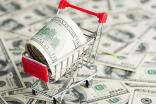 27 Feb 2020
Ben Cooper examines recent announcements from soft drinks producers Coca-Cola European Partners and Britvic that underline how sustainability goals no longer simply inspire companies or earn them green credentials, but have become critical to value creation and business strategy.
---
How can drinks firms connect with consumers on climate action? – Sustainability Spotlight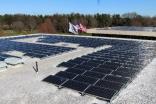 31 Jan 2020
The New Year - and decade - have begun much as the last ones ended, with climate change making headline news and a 16-year-old Swedish schoolgirl delivering uncomfortable truths to an audience of elite grown-ups. This month, the alphas on the receiving end of Greta Thunberg's uncompromising words and unsettling, piercing stare were gathered for the annual meeting of the World Economic Forum (WEF) in Davos, Switzerland.
---
Your company needs to do more to curb emissions - Consumers demand it - Sustainability Spotlight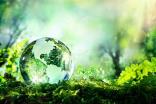 29 Nov 2019
As 2019 draws to a close, the reviews of the year will surely focus on the upsurge in impassioned concern over climate change, with montages of extreme weather, forest fires, Extinction Rebellion civil disobedience, children across the globe walking out of school in protest and Greta Thunberg scolding the UN's Climate Summit. However, while the climate debate undeniably gathered pace this year, the global effort to reduce greenhouse gas (GHG) emissions sadly did not.
---
Why soft drinks companies must have nutrition & hydration as their watchwords - Sustainability Spotlight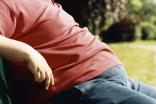 7 Nov 2019
Drinks companies are finding it increasingly difficult to persuade lawmakers not to impose taxes on sweetened soft drinks. The reasons why, Ben Cooper writes, can be found in two reports from the United Nations Children's Fund (UNICEF).
---