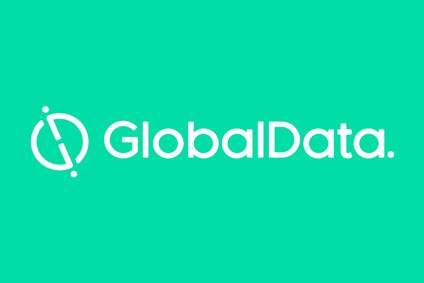 New Product Development in the Global Drinks Industry
By: Tom Vierhile, Innovation Insights Director at GlobalData
Every month, Tom Vierhile from consumer intelligence provider GlobalData considers the latest NPD activity in the drinks industry.
---
---
'Healthy alcohol' - the trend to watch in 2019? - NPD trends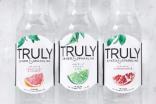 28 Nov 2018
The prospect of 'healthy alcohol' may sound like an oxymoron, given new global health warnings about alcohol consumption. But, alcohol companies are doubling down on efforts to ameliorate health concerns with a new generation of healthy alcohol, and the segment looks set to be a major new trend for 2019.
---
Alkaline water heading for the mainstream in 2019 - NPD trends 2 Nov 2018
With 2019 just around the corner, the search is on for the next breakout beverage sector for the New Year. The safest bet may be on alkaline water, a type of premium water that will be at the receiving end of a marketing boost from The Coca-Cola Co with its US launch of Smartwater Alkaline in March.
---
As consumers dial down the alcohol, could hop-flavoured water break new ground? - NPD trends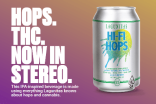 18 Sep 2018
The secret to a great beer often comes down to the quality of the hops that are used to make it. Depending upon the variety, hops can add floral, fruity, bitter, grassy, flowery, spicy or earthy notes to beer. But, why should hops be limited to beer? A growing number of beverage makers are finding that the unique flavour qualities of hops are well-suited for soft drink innovation. 
---
How RTD coffee could be the next functional drink boom area - NPD trends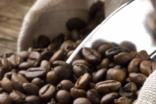 23 Aug 2018
Coffee has been a functional drink probably for as long as it has been in existence, thanks to its natural caffeine content, which has made it a beloved source of energy in the morning. But, coffee has never been much of a player in the functional beverage market partly because its own health status has been questioned over the years. This situation is starting to change, and Starbucks' recent launch of Protein Blended Cold Brew is a sign that coffee may be emerging as the next hot functional beverage platform.
---
Japan's "summer of clear" tests the conventional wisdom on beverage colours - NPD trends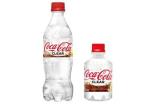 25 Jul 2018
A burst of clear-coloured beverage innovation in Japan this summer is challenging the traditional role of colour in beverage innovation, potentially providing new insights into the role colour plays in beverage choice. The conventional wisdom is that colour strongly affects the perceived taste and flavour of a beverage. Removing colour can be both disruptive and attention grabbing, but can violating colour-flavour norms really be a path to success in beverage innovation?
---
Why is kombucha gaining traction with big drinks companies? - NPD trends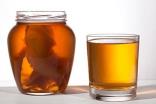 20 Jun 2018
These are changing times for kombucha. Molson Coors' acquisition of California-based Clearly Kombucha earlier this month, following PepsiCo's 2016 purchase of kombucha and vinegar tonics producer KeVita and Suja's (partly owned by Coca-Cola) recent kombucha extension show that the segment is in the process of graduating from niche status to a broader market sufficient in size and scope to interest the beverage giants. This being the case, the odds on 2018 marking a breakout year for kombucha are shortening.
---
How targeting night-time consumption will breathe life into CSDs - NPD trends 18 May 2018
Soft drink innovation in Japan is often on a different level to that in other world markets, with new offerings coming and going at a furious pace. This makes it difficult to judge whether or not a specific launch is evidence of something big or just a fling with the latest flavour fad. Time will tell, but Suntory's launch of Pepsi J-Cola Midnight in Japan last month could be evidence that the global soft drinks group has bigger plans in store for night-time beverages.
---
How cannabis has blown the doors off the enhanced water segment - NPD trends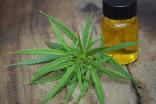 19 Apr 2018
Few ingredients in the natural and organic industry have generated as much buzz as CBD (cannabidiol). Naturally occurring in cannabis plants and renowned for its exhaustive list of health properties, this controversial chemical compound is starting to inspire a wave of innovation in enhanced waters.
---
How ultra-light beer is re-defining the light beer concept - NPD trends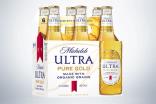 21 Mar 2018
It is not your imagination: Light beer is getting lighter. Although the top light brands, such as Bud Light, Coors Light and Miller Lite, have seen their sales erode for nearly a decade in the US, the success of Anheuser-Busch InBev's Michelob Ultra variant has given the industry hope. Subsequently, a new wave of innovators seeking to establish a new ultra-light premium beer niche has been born.
---
Why drinks companies must attack plastics before consumers attack them - NPD trends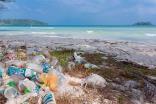 30 Jan 2018
It was fun while it lasted. The drinks industry's love affair with plastic has been a boon to the industry for decades, but solid waste and pollution issues are catching up with plastic.
---
Will blending bubbles with functionality kill CSDs? - NPD trends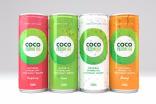 29 Nov 2017
There's a popular saying that goes "when it rains, it pours". Carbonated soft drink marketers know the feeling, as the segment's consumption declines seem to be never-ending. In the US market alone, per-capita consumption of CSDs is down by roughly one-third since 1999, according to GlobalData. A new burst of innovation in healthy carbonated drinks could accelerate those declines.
---
Kick-starting FABs with higher abv's - NPD trends 6 Nov 2017
Tired of losing sales to higher alcohol categories like spirits and wine, brewers of beer and flavoured alcoholic beverages (FABs) seem to have decided that if you cannot beat them, join them. A new generation of high-abv products offers consumers twice the alcohol content or more of 'regular' beer or FABs and looks likely to be the alcohol trend to watch in 2018.
---
Is honey water the silver bullet for full-sugared soft drinks? - NPD trends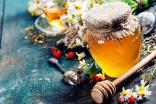 29 Sep 2017
The success of coconut water has spawned a cottage industry in healthy hydrators vying to be the next big thing in soft drinks. Honey water seems an unlikely challenger given concern over sugar, but product launch activity says otherwise. Known as one of the world's oldest beverages, honey water is suddenly trending as a healthy hydrator, immune booster, sustainable energy source and 'touch of sweetness' drink with the natural goodness of honey.
---
How playing the indulgence card could return CSDs to success - NPD trends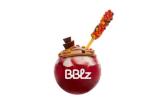 1 Sep 2017
Carbonated soft drink producers seem to be fighting a losing battle when it comes to sugar. Reformulating drinks with no- or low-calorie sweeteners has not worked out as planned. Smaller-size packages are boosting margins, but at the expense of volume. Apologising for sugar is not working; maybe, going in the opposite direction by celebrating sugar (and indulgence) could produce a different result.
---
Gose beer is back - NPD trends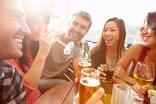 31 Jul 2017
Thanks to the wild popularity of craft beer, the beer market has been inundated with new products in recent years. But calling a product "new" may be a matter of perspective, as one of today's hotter flavour trends in beer is also one of the oldest beer styles in existence.
---