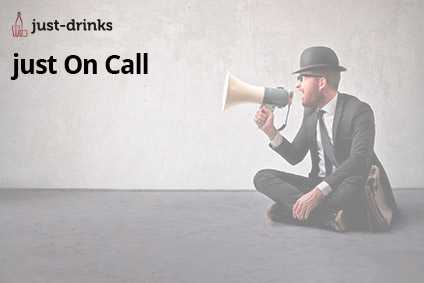 just On Call
We report back from drinks companies' conference calls post-results announcement.
---
---
Molson Coors Beverage Co to cut portfolio after can shortages highlight SKU chaff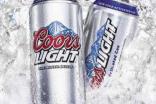 30 Oct 2020
CEO Gavin Hattersley has said some of Molson Coors Beverage Co's SKUs that were temporarily unavailable in the third quarter because of aluminium can shortages, may not return.
---
Bud Light Seltzer fuels US rebound - Anheuser-Busch InBev CEO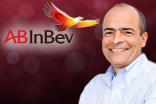 30 Oct 2020
The head of Anheuser-Busch InBev has praised Bud Light Seltzer for its part in a US turnaround that has seen the company gain share against rivals.
---
"We're more confident today than pre-COVID" - The Coca-Cola Co CEO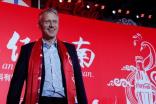 23 Oct 2020
The head of The Coca-Cola Co has said he has more confidence in his company post-COVID than he had before the pandemic hit.
---
PepsiCo "reflecting" on alcohol launch - CEO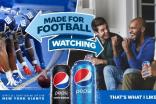 5 Oct 2020
PepsiCo CEO Ramon Laguarta has said the company will decide in "the coming quarters" if it wants to launch alcoholic beverages.
---
Jack Daniel's to get off-premise push as bar closures hit performance - Brown-Forman CEO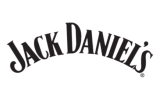 3 Sep 2020
Brown-Forman is looking to raise the off-premise focus of its flagship Jack Daniel's Tennessee Whiskey, as the brand looks to bounce back from the global closure of the on-premise earlier this year.
---
Diageo to launch more whisk(e)y RTDs - CEO Ivan Menezes 5 Aug 2020
Diageo is to launch new RTDs under its whisk(e)y brands as the company ramps up pre-mixed innovations, its CEO has said.
---
Anheuser-Busch InBev hard seltzers make ground on White Claw in lockdown - CEO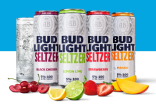 3 Aug 2020
Anheuser-Busch InBev's US hard seltzer brands have caught up on market leaders White Claw and Truly as they grabbed share in a busy second quarter.
---
Spirits can benefit from lockdown's home cocktail converts - Campari CEO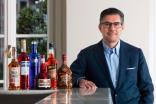 29 Jul 2020
Spirits will continue taking off-premise share from beer after consumers spent the coronavirus lockdown learning to mix simple cocktails at home, Campari Group CEO Bob Kunze-Concewitz has said.
---
The Coca-Cola Co on guard for lockdown re-runs - CEO James Quincey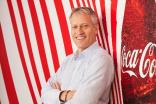 22 Jul 2020
The Coca-Cola Co James Quincey has warned that countries may lock down again if coronavirus cases spike, potentially disrupting his company's post-lockdown recovery.
---
COVID-19 fails to stem premiumisation flow in US spirits - Brown-Forman 10 Jun 2020
The head of Brown-Forman has praised the US spirits consumer for their resilience, with premiumisation in the country's spirits category continuing, despite the ongoing coronavirus pandemic.
---
Remy Cointreau to solve fractured e-commerce focus with united front - CEO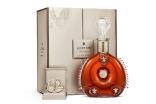 5 Jun 2020
Remy Cointreau is to bring e-commerce for all its brands under one roof as the group ramps up digital channels in the wake of the coronavirus.
---
PepsiCo energy play will create "common enemy" for Coca-Cola - Monster Beverage Corp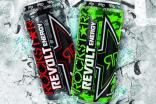 12 May 2020
Monster Beverage Corp has poured cold water on PepsiCo's expansion in energy drinks while warning that the move will see the Monster Energy owner unite with The Coca-Cola Co against a "common enemy".
---
China on the mend despite nightlife lag - Anheuser-Busch InBev CEO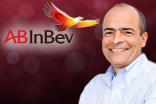 11 May 2020
Anheuser-Busch InBev's volumes in China are starting to recover despite a slow return to growth from the country's nightlife channel, CEO Carlos Brito has said.
---
The Coca-Cola Co falls back on core soda brands as retailers tweak shelf space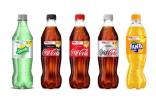 23 Apr 2020
The Coca-Cola Co will focus on core brands during the coronavirus pandemic as supermarkets change shelf space, the soft drinks company's CEO has said.
---
"This will sort out the sheep from the lambs" - Cramele Recas founder Philip Cox - CORONAVIRUS SPECIAL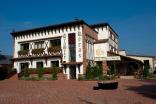 7 Apr 2020
The coronavirus pandemic will be "painful but not deadly" for the global wine industry, according to the founder of Romanian winery Cramele Recas, with financially-unstable wine companies facing the greatest threat.
---