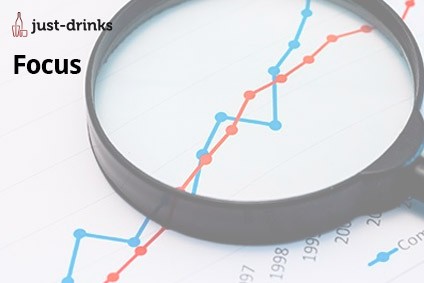 Focus
A deeper consideration of the issues making the headlines on just-drinks.
---
---
How Reh Kenderman reacted when COVID upended Black Tower relaunch - focus 20 Jul 2020
The coronavirus changed many plans, not least in the world's marketing departments.
---
The Super Bowl 2020 drinks ad showdown - focus 3 Feb 2020
As the on-field action went delightfully off-script in this year's Super Bowl - Kansas City Chiefs rallied late to beat the San Francisco 49s - the ads inbetween rarely strayed far from the tried-and-tested.
---
Why hard seltzer's US success won't translate to Western Europe - focus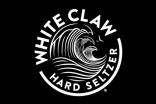 26 Nov 2019
The impressive performance of the alcoholic sparkling water category in the US has prompted virtually all and sundry to jump on the speeding train. As consumer trends and beer category maturity have combined with supportive distribution models and tax treatments, the 'seltzer boom' has come about in the country as a result of - wait for it - a perfect storm of circumstances.
---
Four tips on how to start a CBD-beverage company - Focus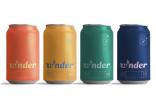 6 Nov 2019
This week, just-drinks spoke to Tanisha Robinson, a former CEO of BrewDog North America and now CEO of her own CBD beverage start-up W*nder. In this exclusive chat, Robinson shared her insights into how to start a CBD-beverage company.
---
Four key takeaways from William Grant & Sons' UK market report - Focus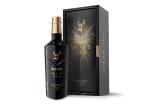 23 Oct 2019
William Grant & Sons has launched its annual UK market report, which takes a deep dive into the trends shaping the alcohol category. just-drinks pulls out the leading themes from this year's study.
---
The key trends shaping drinks consumption in Asia-Pacific - Focus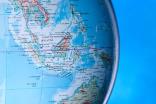 5 Jul 2019
The beverage sector has undergone a significant transformation over the past decade in line with changing consumer preferences. Sumit Chopra, consumer research director at GlobalData, highlights six major innovation trends that are set to impact the production, marketing and sales of the beverage sector in Asia-Pacific (APAC) in 2019.
---
Why the drinks industry need to prepare for the digitalisation of the supply chain - Focus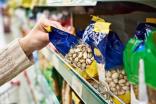 25 Jun 2019
Technology has rapidly changed industry and digitalisation is now transforming the supply chain. With packaging closely tied to not just its own supply chain but also those of the food & beverage industries, how is digitalisation causing it to evolve? Callum Tyndall examines the transformation.
---
How UK craft brewers are winning with Generation Z - Focus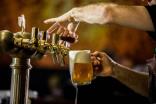 11 Jun 2019
The adage that younger consumers of alcohol are drinking less but drinking better is widely-recognised. Earlier this month, the Society of Independent Brewers (SIBA) released its latest British Craft Beer Report, highlighting ways in which some of the country's craft brewers are successfully targeting Generation Z. Here's a look at some of the approaches that have achieved cut-through with beer consumers aged LDA to about 22.
---
Debunked - the four main myths of alcohol consumption - Focus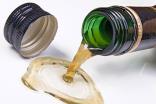 5 Jun 2019
A new report from beverage analysts at Bernstein highlight four major myths surrounding alcohol. Here is a just-drinks summary of the findings.
---
Trump hands Mexican headache to Constellation Brands, Casa Cuervo, Diageo - Focus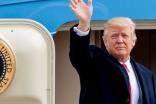 31 May 2019
Constellation Brands, Casa Cuervo and Diageo will be among the drinks companies holding their breath in the coming days, hoping that President Trump doesn't go through with his latest threat, with Mexico the latest in his firing line.
---
Global Travel Retail jumps aboard gin boom as launches multiply - Focus
30 May 2019
The gin boom has finally hit Global Travel Retail.
---
BrewDog looks to bring colourful reputation to Scotch - Focus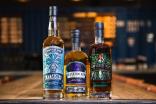 23 May 2019
As a brewer, BrewDog is no stranger to confrontation. The company's next run-in, however, could be with the rule makers of the spirits industry as the Scottish start-up's distilling arm looks to make its mark. As the launch of a BrewDog Scotch whisky approaches, the company has some bracing words for that most venerable of gatekeepers, the Scotch Whisky Association.
---
Get smart - Examining the drinks industry's evolution into the digital age - Focus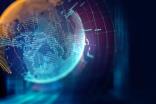 15 Apr 2019
Smart technologies are on the rise in a variety of sectors as technologies become ever more connective and automation promises market-wide change. Joe Baker investigates where technology has been providing a boost to the drinks industry and looks at what the future could hold.
---
Serious sustainability, channel-blurring, new tech and hyper-personalisation - The future of soft drinks according to Britvic – Focus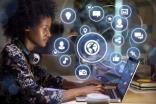 12 Apr 2019
Britvic called 2018 an "unprecedented year" in terms of events that affected the soft drinks industry in the UK. From the sugar levy, cold weather and C02 shortages to World Cup hopes and a sweltering hot summer, there were certainly some highs and lows. With 2018 behind us, the soft drinks maker yesterday turned its attention to what lies ahead. Here, just-drinks highlights the key trends for the UK soft drinks market in 2019 and beyond.
---
Why 'dark social' is the Holy Grail for marketers - Focus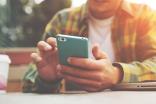 29 Mar 2019
Using private messaging apps is the most popular method of sharing content, according to new research from GlobalWebIndex and We Are Social. Three in five internet users in the UK and US now share content and recommendations via private messaging apps, ahead of open social media platforms and word of mouth. This type of content sharing is known as dark social.
---