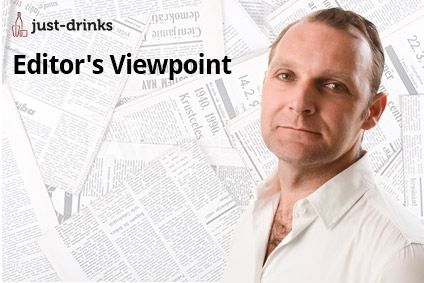 Editor's Viewpoint
By: Olly Wehring
The just-drinks leader, written by the just-drinks leader.
---
---
Will Michael Clarke's departure be a Champagne moment for Treasury Wine Estates? - Editor's Viewpoint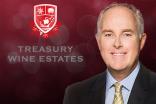 23 Oct 2019
Michael Clarke's tenure as CEO of Treasury Wine Estates has been remarkable. The hard-headed South African brought his FMCG nous to a company - and a category - that five years ago was in a far worse state than it is today.
---
Could 'delocalisation' signal the death of provenance in spirits? - Editor's Viewpoint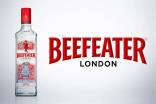 3 Oct 2019
The role of provenance in marketing is widely prevalent in the spirits category - always by brands that have to be produced in a certain location, but also often by those that aren't tied by rules of definition.
---
Can Brown-Forman ride Jack Daniel's brand equity with Tennessee Apple? - Editor's Viewpoint 2 Oct 2019
Four months after flagging the booming growth of flavoured whiskies in the US, Brown-Forman has lined up the addition of another expression of its flagship Jack Daniel's whiskey brand in the country. Tennessee Apple, announced this week, is the third flavoured variant in the Brown-Forman stable, joining Tennessee Fire and Tennessee Honey. Could the new iteration stretch Brown-Forman's flavoured whiskey stable too far?
---
Diageo - An apology - just-drinks thinks 26 Jul 2019
With six years at the helm now under his belt, Diageo CEO Ivan Menezes has endured and enjoyed a rollercoaster ride of a time - and, that's putting it mildly.
---
Why a sale of Casella Family Brands is no slam-dunk - just-drinks thinks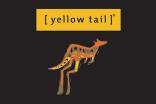 21 Jun 2019
Against a backdrop of sizeable M&A transactions (and speculation) in the wine category recently, rumours of another deal would suggest a sale would be more likely to proceed than not. There's something about this week's reports on Casella Family Brands, however, that doesn't look quite so simple to me.
---
Budweiser Brewing Group - The end of Anheuser-Busch InBev? - just-drinks thinks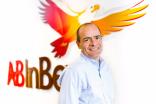 25 Mar 2019
If today's news of a company name change in the UK is a precursor to a wider change in the global brewing category, then I for one cannot wait.
---
When is a rum not a rum? When it's Captain Morgan - just-drinks thinks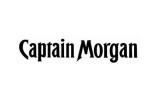 5 Feb 2019
Last week's half-year results have given Diageo a solid base for its fiscal full-year. But, amidst the 7.5% sales lift for the group in the six months to the end of December was a disappointing set of figures from Captain Morgan.
---
Will the race to the top drown out the value end for wine? - just-drinks thinks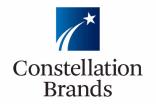 11 Jan 2019
Goodness me, they're all at it! Wine's major players all appear to be singing from the same hymn sheet, the title of which is 'Premiumisation'.
---
Is Anheuser-Busch InBev preparing for Heineken's China push? - just-drinks thinks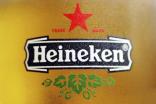 11 Jan 2019
Today's reports on Anheuser-Busch InBev in Asia have focused on the brewer's debt pile. But, could the potential launch of an IPO in the region serve more as a signal of the company's preparation for Heineken's tie-up with China Resources Enterprises in the coming months?
---
Another Coca-Cola system executive switches to Bodyarmor - What just-drinks thinks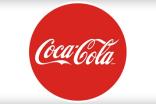 8 Jan 2019
The appointment of another senior executive form the Coca-Cola system to the team at Bodyarmor serves as a clear indicator of the planned direction of travel for the US sports drinks brand.
---
Stoli Group's AC/DC Thunderstruck Tequila - What just-drinks thinks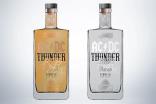 14 Nov 2018
I have to doff my cap to SPI Group, for its tie-up with Australian rock band AC/DC. The launch this month of AC/DC Thunderstruck Tequila looks superb. Not only that, but the two-strong range should also appeal to a consumer demographic that is both willing and able to splash its cash.
---
Campari Group's Aperol-infused Q3 bonanza - What just-drinks thinks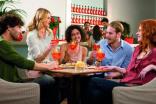 7 Nov 2018
There will likely be smiles in Milan this week, with Campari Group's HQ beaming after the company's bumper third-quarter results yesterday. And, who'd blame them?
---
What just-drinks thinks - Heineken's partnership with Formula E 15 Oct 2018
Is Heineken now looking to secure the brand loyalty of the petrol (and electric) heads among beer consumers?
---
Conviviality - Boy, that escalated quickly - Comment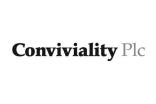 29 Mar 2018
The remarkable speed of Conviviality's tumble from grace has surprised even the most seasoned drinks industry executive here in the UK. How could a company go from posting an 85% leap in full-year sales in May last year, to announcing the pending appointment of administrators in late-March. That's less than a year.
---
Why Minimum Unit Pricing should sober us all up - Editor's Viewpoint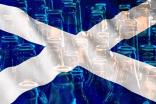 16 Nov 2017
It was a dark day for the drinks industry yesterday, and one that demands we take a long, hard look at ourselves. Because, the confirmation of Minimum Unit Pricing's pending arrival in Scotland suggests there's a lot more wrong in our industry than we would have ourselves believe.
---