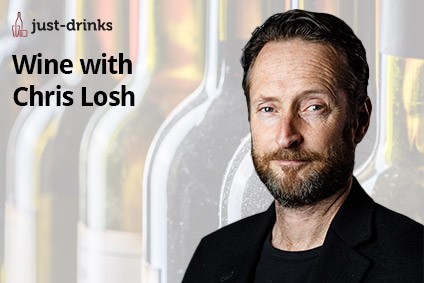 Comment - Wine - The Losh Cause
By: Chris Losh
Chris Losh looks at the latest issues affecting the global wine industry.
---
---
South Africa's wine industry is on its knees and it's not just thanks to COVID - comment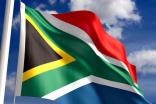 8 Oct 2020
South Africa's wine producers have been hard-done-by this year, more so than any other wine-producing nation. As Chris Losh explains, the country's handling of the coronavirus pandemic is a case study in 'How not to support your high-profile industries'.
---
Why the wine industry will struggle to balance supply with demand post-COVID - comment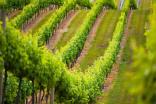 10 Sep 2020
As the grape harvest hits its peak in the northern hemisphere, category commentator Chris Losh surveys the devastation wreaked by COVID-19 and asks: Just what are we going to do with all our wine?
---
Why black lives in wine should matter more than ever before - comment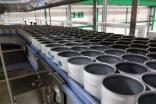 9 Jul 2020
More than any other drinks category, wine has long had an issue with diversity. For long-standing wine commentator Chris Losh, the Black Lives Matter movement has engendered a strong sense of deja-vu.
---
Why France's wine industry should look beyond COVID-19 for the source of its woes - comment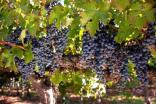 2 Jun 2020
The wine producers in France are in a bit of a hole - but then, so is every other wine company around the world. Unlike their foreign peers, however, the French can't lay the blame squarely at a pandemic's door. Indeed, as Chris Losh discovers, the guilty party is much closer to home.
---
Is Treasury Wine Estates setting up Penfolds to be the next Porsche? - comment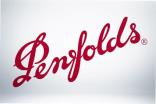 7 May 2020
In an attempt to distract himself from all things coronavirus, wine commentator turned to Treasury Wine Estates recent announcement about its Penfolds brand. just-drinks editor Olly Wehring asked of the proposed brand demerger: What is the point? Chris thinks he may have found one.
---
How is the coronavirus hitting the wine industry? - comment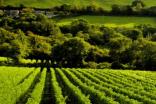 9 Apr 2020
Every industry is being severely impacted by the coronavirus pandemic. In wine, the sales channels have been battered while production also has battles to fight. Category commentator Chris Losh surveys the wreckage.
---
Why has wine failed to educate the consumer on price? Ask Jacob's Creek - comment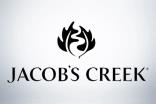 12 Mar 2020
As former Diageo CEO Paul Walsh once told just-drinks: "They say, in wine, a fool and his money are easily parted." Unfortunately, for the wine category, the consumer is no fool. Chris Losh looks at Pernod Ricard's attempts to move Jacob's Creek up the value chain and finds a brand struggling under the weight of consumer perception.
---
Will Australia's bushfires bring on wine industry burn-out? - comment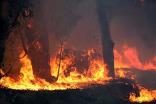 6 Feb 2020
This year started with Australia dominating the news headlines. Chris Losh considers what the country's bushfire crisis has done - and will continue to do - to Australia's wine producers.
---
What's coming up in wine in 2020? - Predictions for the Year Ahead - comment 7 Jan 2020
This month, our category commentators are lining up to share with us their thoughts on how 2020 will shape their respective sectors. Here's Chris Losh, our wine expert, with his take on the year ahead.
---
What challenges face the lower-abv wine segment? - Comment 19 Nov 2019
While the efforts of brewers and distillers to create products with lower alcohol content are well-known, the wine industry has garnered far fewer such headlines. This month, category commentator Chris Losh looks at the difficulties affecting not only the production of 'lighter wine' but also the consumers' uptake of the concept - despite their purported interest.
---
Where should wine focus to buck the on-premise trend? - Comment 8 Oct 2019
These are strange times for the on-premise channel, particularly when it comes to wine. Category commentator Chris Losh takes a look at one area of the on-premise channel that is in rude health, but it's an area full of challenges for the wine industry.
---
Why do consumers find wine so... boring? - Comment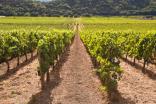 3 Sep 2019
Our resident wine commentator, Chris Losh, has spent some time on 'the other side'. He's returned from his recent visit to the spirits world armed with some challenging advice for the wine trade.
---
Why the wine consumer is getting angry and what you should do about it - Comment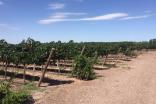 9 Jul 2019
Climate change is having a seismic effect on the global wine industry, but not only in the vineyards. Chris Losh believes consumer sentiment towards companies is also taking a hit from freak weather spates.
---
Wine's uphill struggle with the health & wellness trend - Comment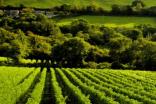 6 Jun 2019
This month, category commentator Chris Losh has some worrying news for the wine industry. The rising preference among consumers for drinks that do them good at best and cause no harm at worst is a train that is leaving the station. And, wine risks being stuck on the platform.
---
How the wine industry can surf the waves of consumer change - Comment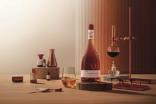 7 May 2019
Chris Losh has been around long enough to know 'category change' when he sees it. As a wine commentator, however, he hasn't had too much change to report on. Until now.
---