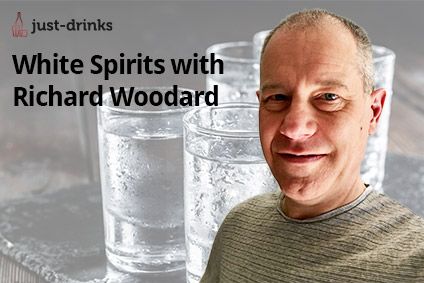 Comment - Spirits (White) - A Word with Woodard
By: Richard Woodard
Resident columnist and spirits know-it-all Richard Woodard provides his monthly take on the latest in the global white spirits industry.
---
---
Why COVID has prompted an RTD tsunami from spirits brand owners - comment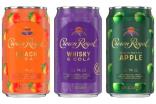 29 Apr 2021
Everybody's at it! Indeed, if you're in spirits and you haven't got a premix on your roster, you likely soon will. This month, category commentator Richard Woodard considers the why's.
---
Is Plymouth Gin the unluckiest spirits brand ever? - comment 23 Mar 2021
Our unaged spirits commentator is in gin again this month. Richard Woodard casts his eye over Plymouth gin, a brand with an enviable history - or an unfortunate one, depending on how you look at it.
---
Why Diageo is winning the slow-and-steady Tequila race - comment 23 Feb 2021
Even for a spirits category that doesn't like to hurry, Diageo's success in Tequila has taken a while. Finally, the dividends of this slow and steady approach are being realised. Category commentator Richard Woodard has advice for those who have been quick to judge.
---
What's coming up in unaged spirits in 2021? - Predictions for the Year Ahead - comment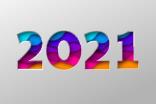 28 Jan 2021
This month, our category commentators are lining up to share with us their thoughts on how 2021 will shape their respective sectors. Here's our unaged spirits expert, Richard Woodard, with his take on the year ahead.
---
How to tailor your spirits marketing to the consumer of today - and tomorrow - comment 26 Nov 2020
Virtue signalling is a very easy hole to fall down when it comes to marketing spirits brands - particularly today with the hyper-connected consumer. However, category commentator Richard Woodard believes he has found an activation that skirts the hole and ticks all the 21st Century spirits brand boxes.
---
Why copying gin's template for growth risks doing rum a grave disservice - comment 27 Oct 2020
Cross-pollination among spirits categories offers scope for innovation-led growth for brand owners. Indeed, this is a well-trodden path with many success stories. However, category commentator Richard Woodard believes rum brands must be way more selective in who they choose to ape if they're ever going to get rum to recognise its long-expected potential.
---
How to win in vodka in the US - A history lesson - comment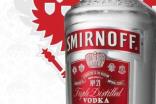 1 Oct 2020
Vodka is one of the most competitive spirits categories out there and only more so in the US. Want to get ahead? Well, according to white spirits commentator Richard Woodard, you'll have to look backwards to move forwards.
---
Will Diageo earn its gin wings with Aviation? - comment 25 Aug 2020
As the dust starts to settle on Diageo's announced acquisition of Davos Brands and its Aviation American Gin flagship, spirits commentator Richard Woodard surveys the wider gin category and sees Diageo playing catch-up. Will the move for Aviation plug Diageo's gin gap?
---
Why are spirits brand owners still getting women wrong? - comment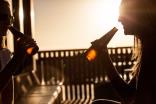 29 Jul 2020
The recent unveiling by Bacardi of its Plume and Petal brand backfired somewhat, with the group stirring up a social media storm with the lower-abv vodka. Spirits category commentator Richard Woodard thinks he may know what the problem was. Again.
---
How white spirits is trying to ride the hard seltzer craze - comment 25 Jun 2020
While brewers have been racing to enter hard seltzer, spirits brand owners have been slower to jump in, with some preferring to push their existing offerings' seltzer-related cues. Category commentator Richard Woodard considers how successful they've been, so far.
---
Why the spirits category offers hope for the on-premise - comment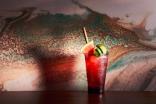 26 May 2020
The coronavirus pandemic has decimated the on-premise around the world, with lockdowns leading to zero sales and furloughed staff in the channel. Those pubs and bars that will still be around as lockdown eases, however, could see consumers' stronger relationship with spirits provide a healthier - and sustainable - future. Spirits commentator Richard Woodard explains.
---
Why the gin category has Fever-Tree to thank for breaking the US - comment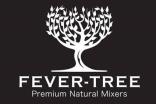 30 Apr 2020
The hunt for good news at the moment is proving quite the challenge, but spirits commentator Richard Woodard for one is feeling positive. Whisper it, but could high-end gin finally be about to make it big in the US?
---
Why there must be more to your spirits brand than provenance and quality - Part II - comment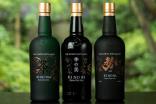 24 Mar 2020
Earlier this month, category commentator Richard Woodard set the cat among the spirits pigeons when he argued that there's more to a successful spirits brand than the traditional cues. Richard returns to our pages here with... more of the same.
---
Why there must be more to your spirits brand than provenance and quality - comment 5 Mar 2020
More than ever, the spirits industry is obsessed with buzzwords. In his latest outing for just-drinks, however, category commentator Richard Woodard suggests terms like 'provenance' and 'quality' play a smaller part in the consumer's decision-making process than we would believe.
---
What's coming up in white spirits in 2020? - Predictions for the Year Ahead - comment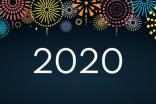 28 Jan 2020
Rounding off our category previews for the year ahead is Richard Woodard, who runs his customarily expert eye over what we can expect to see in the white spirits space.
---