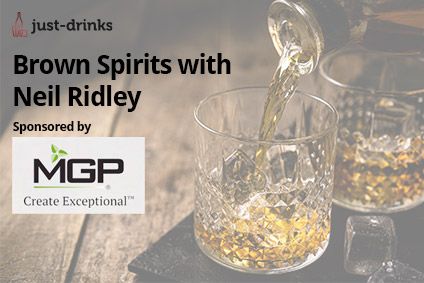 Comment - Spirits (Brown) - Last Orders with Neil Ridley
By: Neil Ridley
Brown spirits aficionado Neil Ridley casts his eye over the latest goings-on in whisk(e)y, Cognac, dark rum et al.
---

---
Why post-COVID spirits consumers will be 'living in the moment' - comment 14 May 2020
As lockdown restrictions slowly start to ease in some markets, Neil Ridley considers how the post-COVID landscape is taking shape for spirits brand owners.
---
How the spirits category can ride out the coronavirus storm - comment 16 Apr 2020
With most of the world on lockdown, Neil Ridley explores how the spirits category can continue to support itself once the coronavirus pandemic eases.
---
Is Scotch whisky ditching evolution for revolution? - comment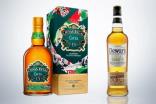 10 Mar 2020
Following the emergence of two new Mexican spirit-influenced blended Scotch whiskies last week, our dark spirits columnist, Neil Ridley looks at how continued innovation can potentially bring new consumers into a weary category.
---
Why rum producers should ignore their past to win in the future - comment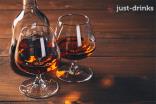 17 Feb 2020
In this month's outing, just-drinks' dark spirits commentator, Neil Ridley, tells us how it took a trip to the most unlikely of locations to truly discover the potential of premium rum - and why he feels the category needs to shake off its sickly-sweet persona.
---
What's coming up in dark spirits in 2020? - Predictions for the Year Ahead - comment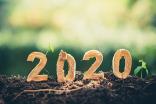 14 Jan 2020
The dawning of a new decade will bring plenty of surprises, creativity and optimism. As we welcome 2020, then, what will be the first likely trends in dark spirits? Category commentator Neil Ridley takes a look.
---
What does rum need to do to recognise its potential? - Comment 12 Nov 2019
The much-touted 'demise' of gin is surely music to the rum category's collective ears. However, spirits commentator Neil Ridley argues the spirit must first find its way out of the Wild West and lose its 'sweet-toothed' perception before making a play for the hearts and throats of today's consumers.
---
Why single malt Scotch must ignore its core consumer - Comment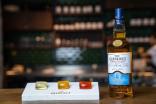 17 Oct 2019
Despite drawing criticism from certain quarters, the single malt Scotch whisky category must continue to strive for greater inspiration and innovation if it is to maintain its current trajectory, argues Neil Ridley.
---
Pernod Ricard breaks new boundaries with Chinese malt whisky distillery - Comment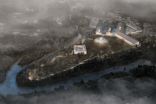 12 Sep 2019
The recent unveiling of Pernod Ricard Asia's plans to produce China's first domestically-sourced single malt whisky is undoubtedly a landmark moment in brown spirits. Category commentator Neil Ridley considers whether Chinese whisky could become a contender to the other 'world whiskies'.
---
Why rye whisky is set to go global - Comment 15 Aug 2019
With its distinctly peppery, spicy flavour profile, rye whisky presents a challenge to the average consumer's palate, thinks Neil Ridley, but one that a new breed of whisky consumers appears keen to explore in more detail. So, why is the UK craft distilling scene getting excited for such an innovative, yet relatively extreme, spirit?
---
Why the next chapter for Scotch whisky has its challenges - Comment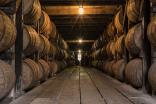 18 Jul 2019
The recent rule changes in Scotch maturation introduced by the Scotch Whisky Association go some way to appealing to the creativity of today's forward-thinking distillers. However, is the general public ready for Scotch 2.0 or, for that matter, does the consumer even want it? Neil Ridley delves into the casks to see what's slumbering away.
---
Why brown spirits is behind the low- & no-alcohol curve - Comment 11 Jun 2019
With the booming trend of no-abv white 'spirits', Neil Ridley wonders whether the dark spirits sector will follow suit and who will be the first to really crack the potentially flavoursome formula.
---
Why the spirits category should look backwards to move forwards - Comment 16 May 2019
Can the recent reinvention of 'classic serves' help revolutionise dark spirits consumption for a younger, savvier audience in the on-premise? Neil Ridley looks to the past for inspiration.
---
Why being careful is not careful enough for spirits marketers - Comment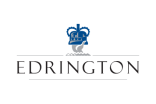 11 Apr 2019
As Edrington's The Macallan is forced to withdraw its major advertising campaign in the UK following a handful of complaints, Neil Ridley wonders if the rules surrounding the above-the-line promotion of spirits are turning us into a nation of naysayers and killjoys, or is there a deeper message here for the drinks industry as a whole?
---
Why the mainstream media is confusing spirits' target consumer - Comment 14 Mar 2019
When people talk about alcohol, a lot of them get quite excited. Some get over-excited. As for those people that work in the media... Neil Ridley explains.
---
How to win the marketing war in spirits - Comment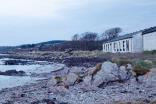 15 Feb 2019
Our brown spirits commentator, Neil Ridley, has had his passion for whisky reignited, thanks to a recent trip to the Scottish island of Islay. He's also concluded that a 'sense of place' is the most important weapon in a spirits' marketer's armoury.
---