just-drinks authors and correspondents
Stuart Todd
Articles by Stuart Todd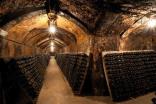 Pol Roger to spend almost US$50m on production upgrade 28 October 2020
Champagne maker Pol Roger has lined up an investment of EUR40m (US$47.3m) in its operations in Epernay.
---
Italian police break counterfeit wine ring 3 July 2020
Authorities in Italy have taken down a network of wine counterfeiters selling fake premium Italian wines online.
---
InVivo looks to join France's wine big guns with Vinadeis stake increase 2 July 2020
The wine arm of French farming and agri-food co-operative InVivo has opened talks to raise its holding in counterpart Vinadeis, with a view to becoming the country's third-largest wine company.
---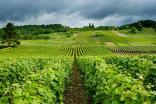 Champagne poised for COVID-19 sales crash - forecast 29 May 2020
Trade organisation the Comité Interprofessionnel du Vin de Champagne (CIVC) has warned that Champagne sales this year are set to tumble, with around US$2bn expected to be lost in 2020.
---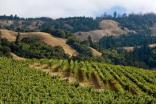 Louis Roederer acquires California's Merry Edwards Winery 26 February 2019
Louis Roederer has announced the purchase of Merry Edwards Winery, in the Russian River Valley region of northern California.
---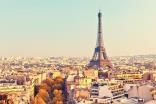 France's wine, spirits exports rise again in 2018 - figures 14 February 2019
Exports of wine and spirits from France hit yet another high last year, according to figures released this week.
---
Coca-Cola European Partners targets RTD tea growth in France with site expansion 12 November 2018
Coca-Cola European Partners is investing EUR19m (US$21.5m) in a new bottling line at its production facility in Socx, in northern France.
---
Heineken readies France production spend as Desperados demand grows 1 November 2018
Heineken is to invest EUR28.9m (US$32.7m) on increasing the production capacity at one of its French facilities, as demand for its Desperados Tequila-flavoured beer continues to rise in the country.
---
Shopping spree continues for Coca-Cola Co with Tropico buy in France 25 September 2018
The French division of The Coca-Cola Co has acquired the Tropico still drinks producer, along with its namesake brand.
---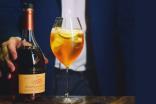 France boosts H1 wine and spirits exports as US, UK lead growth 13 September 2018
France's first-half wine and spirits exports increased 4% in value over the same period last year, new figures show.
---