just-drinks authors and correspondents
Stephen Beaumont
Biography
Stephen Beaumont has been covering the global brewing industry for three decades. During that time, he has written literally thousands of articles and columns for publications ranging from Playboy to The Globe and Mail newspaper and has authored or co-authored 14 books, including two editions of The World Atlas of Beer (with Tim Webb) and his most recent, Will Travel for Beer.
Stephen finds that the best way to understand a beer is by going to where it is brewed, so he travels frequently and extensively. In addition to tasting and writing, he frequently speaks at industry conferences, hosts tutored tastings and beer dinners and consults for hospitality companies. When not on the road, he makes his home in downtown Toronto, Canada.
Columns by Stephen Beaumont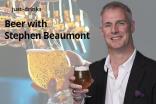 Comment - Beer - Beaumont's Brews
Award-winning writer and author Stephen Beaumont gives us his monthly thoughts on what is keeping the global beer industry busy.
Articles by Stephen Beaumont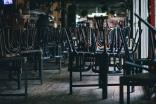 As we start to see the light, how can brewers help the on-premise? - comment 27 April 2021
just-drinks beer commentator has been talking to those on the front line. In his latest monthly column, Stephen Beaumont hears from a raft of on-premise operators on how they see brewers supporting them, post-lockdown.
---
Why craft beer is exploring the value market - very carefully - comment 25 March 2021
The craft beer category has been defined as much by its pricing strategy as its flavour profile. But, is the premium positioning being eroded? And, more importantly, are craft brewers complicit? Category commentator Stephen Beaumont considers the prospect of 'value craft'
---
Why imported beer matters less now than ever - comment 25 February 2021
Think imported: Think expensive. For years, the brewing industry has tapped into consumers' preparedness to pay more for a brew made in romantic-sounding locations overseas. Times are changing, as category commentator Stephen Beaumont notes, and brewers are now more comfortable bringing production of their imported brands in-market. Will consumers let them? Well, yes; So long as they're straight with them.
---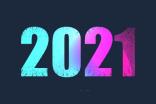 What's coming up in beer in 2021? - Predictions for the Year Ahead - comment 26 January 2021
As 2021 kicks off, beer commentator Stephen Beaumont offers his views on the key trends that are set to shape the category during the next 12 months.
---
How hops could become part of beer's marketing lexicon - comment 25 November 2020
In days gone by, the role of hops in brewing was only of interest to the true beer aficionado. Times have changed and, with the advent of the craft brewing boom, consumers know more about hops than brand owners give them credit for. Category commentator Stephen Beaumont believes this awareness offers a marketing opportunity for beer brands big and small.
---
How to adapt your beer sales to the 'new normal' - comment 29 October 2020
Back in the early days of the novel coronavirus, a pandemic that has become so much a part of our lives this year, brewery owners and operators were focused on one thing and one thing only: Survival. No one had the time to waste pondering how the market might play out in six months or a year when many, perhaps even most, industry observers were predicting the very strong possibility of an industry collapse.
---
Why brewers should think twice before ditching awards competitions - comment 24 September 2020
As COVID-19 has turned the flood of marketing dollars to a trickle, one major victim for drinks companies has been the entering of their brands into category competitions. This month, beer commentator Stephen Beaumont provides advice for the brewers out there struggling with the existential question: What do awards actually do?
---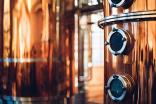 Why brewers should look to add distilling to their armoury - comment 27 August 2020
Category commentator Stephen Beaumont returns with his monthly fix of all things beer. Here Stephen considers the opportunity - and challenge - facing brewers who are thinking of entering the spirits arena.
---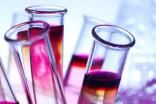 Why 'Quality Control' is the name of the beer game, no matter your size - comment 31 July 2020
Although not the most glamorous aspect of brewing, being able to provide the consumer with an assurance of your beer's quality is where it's at. Category commentator Stephen Beaumont believes that what has previously been the preserve of the indusry's larger brewers now needs to trickle down - not literally - into craft beer.
---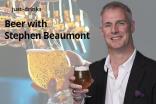 Black Lives Matter - How brewers can be part of the coming change - comment 23 June 2020
The 'Black Lives Matter' movement has prompted us all as individuals to question our views on our fellow humans. Companies are not immune from this self cross-examination, with beer commentator Stephen Beaumont suggesting the brewing community has a big part to play in driving future equality for the black community.
---