just-drinks authors and correspondents
Simon Harvey
Articles by Simon Harvey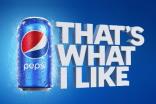 PepsiCo to invest $170m in Hispanic businesses, promote diversity 19 October 2020
PepsiCo is to spend US$170m on an initiative to increase the representation of the Hispanic community across its US business.
---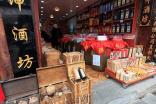 EU-China agree on geographical protections for beverages 15 September 2020
The European Union and China have signed a reciprocal agreement to protect the names of 100 food and beverage products on both sides from "usurpation and imitation".
---
PepsiCo appoints AI specialist as chief strategy officer 15 September 2020
PepsiCo has appointed artificial intelligence expert Athina Kanioura to the newly-created role of chief strategy and transformation officer.
---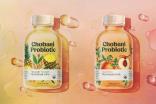 US yoghurt maker Chobani rolls out probiotic fruit drink 22 July 2020
Chobani, the US business that started out producing Greek-style yogurts, has unveiled a fruit-based probiotic beverage.
---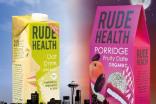 UK plant-based drinks maker Rude Health sells minority stake to PepsiCo 18 June 2020
Rude Health, a London-based cereal and dairy-free beverages maker, has sold a minority stake to PepsiCo.
---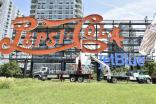 PepsiCo provides US$45m to ease global coronavirus hardship 3 April 2020
US beverage giant PepsiCo is putting up US$45m to help fight the global battle against coronavirus, including buying protective gear for frontline workers.
---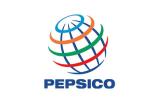 PepsiCo offers North America staff COVID-19 compensation 23 March 2020
PepsiCo plans to take on 6,000 new US-based workers to meet the extra off-premise demand from the COVID-19 outbreak, while preparing compensation packages for its existing employees across the country.
---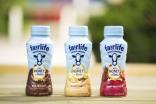 The Coca-Cola Co takes full ownership of dairy business Fairlife 6 January 2020
The Coca-Cola Co has taken full control of Fairlife after buying a complete stake in the milk beverages company.
---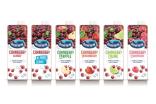 Ocean Spray names former Kraft Heinz executive Daniel Cunha as CFO 5 December 2019
US beverage group Ocean Spray Cranberries has appointed ex-Kraft Heinz man Daniel Cunha as its finance chief.
---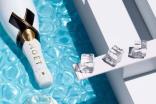 EU pledges "riposte" to US threat of Champagne import tariff - report 3 December 2019
The US Government has included Champagne on a list of French imports facing potential tariffs in retaliation for a tax on American tech firms.
---