just-drinks authors and correspondents
Richard Woodard
Biography
A trained newspaper journalist, Richard Woodard was editor of the drinks trade magazine Wine & Spirit International from 2000 to 2005, responsible for writing, commissioning and producing a broad range of business-related content relevant to the international drinks industry.
He now works freelance and is a regular contributor to just-drinks.com, Decanter, The Spirits Business, The Drinks Business and Imbibe, among others.
Columns by Richard Woodard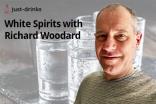 Comment - Spirits (White) - A Word with Woodard
Resident columnist and spirits know-it-all Richard Woodard provides his monthly take on the latest in the global white spirits industry.
Articles by Richard Woodard
How to tailor your spirits marketing to the consumer of today - and tomorrow - comment 26 November 2020
Virtue signalling is a very easy hole to fall down when it comes to marketing spirits brands - particularly today with the hyper-connected consumer. However, category commentator Richard Woodard believes he has found an activation that skirts the hole and ticks all the 21st Century spirits brand boxes.
---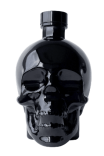 Why copying gin's template for growth risks doing rum a grave disservice - comment 27 October 2020
Cross-pollination among spirits categories offers scope for innovation-led growth for brand owners. Indeed, this is a well-trodden path with many success stories. However, category commentator Richard Woodard believes rum brands must be way more selective in who they choose to ape if they're ever going to get rum to recognise its long-expected potential.
---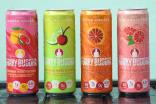 Constellation Brands' Funky Buddha Hard Seltzer - Product Launch 19 October 2020
Constellation Brands' Funky Buddha Hard Seltzer
---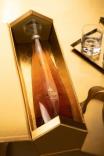 Cinco Spirits goes big with limited edition bottle series from Cincoro Tequila 15 October 2020
Cinco Spirits has unveiled the first limited edition release from its Cincoro Tequila brand - a range of numbered, large-format bottles called 'The Number Series'.
---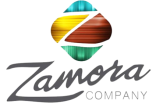 Zamora Co rolls out mulled-wine-style Martin Miller's Winterful gin 15 October 2020
Zamora Co is to launch a second seasonal variant for its Martin Miller's gin brand, with Martin Miller's Winterful available in the UK from later this month.
---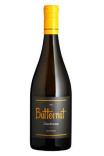 Miller Family Wine Co picks up Butternut in BNA Wine Group assets buy 15 October 2020
California-based Miller Family Wine Co has acquired BNA Wine Group's portfolio of California wines, including the Butternut brand, for an undisclosed sum.
---
Anheuser-Busch InBev teams up with singer Halsey for Budweiser ad - video 15 October 2020
Anheuser-Busch InBev's Budweiser beer brand has joined forces with singer/songwriter and social activist Halsey to launch a global marketing campaign.
---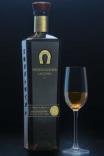 Brown-Forman's Herradura Legend añejo Tequila - Product Launch 15 October 2020
Brown-Forman has launched what the group claims is a "first of its kind" ultra-premium Tequila under its Herradura brand, aged in deeply-grooved and heavily-charred oak barrels.
---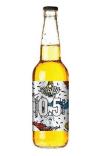 Crafty Nectar's Crafty Nectar 0.5 low-alcohol cider - Product Launch 15 October 2020
Craft cider producer Crafty Nectar has launched Crafty Nectar 0.5, a low-alcohol cider designed to surf the continued boom in low- and no-alcohol products in the UK.
---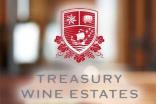 Treasury Wine Estates Performance Trends 2016-2020 - results data 14 October 2020
In mid-August, Treasury Wine Estates reported a 9.3% decline in sales from the 12 months to the end of June. A tough second half of the fiscal year, in which the coronavirus pummelled performance, pulled markedly on a first-half when sales came in flat. Here, just-drinks considers the wine group's performance over the last five years.
---