just-drinks authors and correspondents
Richard Corbett
Articles by Richard Corbett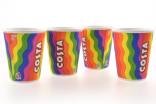 Why iced coffee will be one to watch for soft drinks in 2019 - Comment 8 March 2019
In this month's consideration of the soft drinks category, category commentator Richard Corbett turns his attention to the iced coffee segment and sees opportunities for growth everywhere he looks.
---
Where to position cannabis-infused soft drinks for the greatest success - Comment 7 February 2019
A functional drink that actually 'functions' is a very saleable commodity. Soft drinks infused with cannabis extract cannabidiol (CBD) could be just that and, for that reason, an awful lot of soft drinks executives are talking about them, albeit sometimes in hushed tones. Richard Corbett looks at the opportunities out there for CBD-infused drinks.
---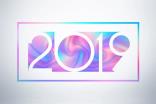 What's coming up in soft drinks in 2019? - Predictions for the Year Ahead - Comment 8 January 2019
Over the coming weeks, just-drinks' category commentators will share with us their thoughts on how 2019 will shape their respective sectors. First up, Richard Corbett looks at the soft drinks and bottled water categories.
---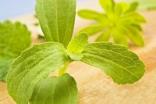 Why the future looks better for low-calorie soft drinks, despite US troubles - Comment 15 November 2018
In recent years, the health & wellness trend has set the scene for low-calorie soft drinks to boom. The US, however, has provided little but headaches for soft drinks companies. Until now. Richard Corbett investigates.
---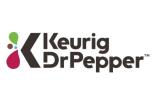 What strategy should soft drinks companies take to ensure future growth? - Comment 9 October 2018
The ongoing fallout from the merger of Keurig Green Mountain and Dr Pepper Snapple Group earlier this year has prompted soft drinks commentator Richard Corbett to consider how companies should consider their options when it comes to chasing growth.
---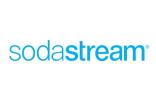 Why PepsiCo's SodaStream purchase marks the future path for soft drinks - Comment 11 September 2018
Last month's announcement that PepsiCo will buy the SodaStream home carbonation market leader has shaken up a sector of the soft drinks industry that, until now, had proved idiosyncratic at best. This month, soft drinks commentator Richard Corbett tells us why he believes the sector is primed - finally - to change the game.
---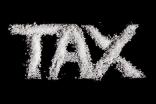 Will the sugar tax story pan out as expected? - Comment 16 August 2018
Four months on from the arrival of the tax on full-sugar soft drinks in the UK, category commentator Richard Corbett looks at what the numbers can tell us about its effect so far on the soft drinks industry.
---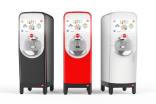 How self-serve will drive a sea-change in the soft drinks industry - Comment 19 July 2018
Soft drinks commentator Richard Corbett has seen the future. Again. This time, it happened when he popped out for a burger.
---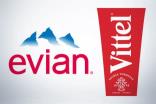 How can mineral water keep pace with its bottled water competition? - Comment 3 July 2018
They represent some of the oldest soft drinks brands around, but how is the mineral water segment dealing with the environmental debate, competition from spring waters and the emergence of Coca-Cola's Glaceau Smartwater and PepsiCo's Lifewtr? Soft drinks commentator Richard Corbett looks at a water segment with plenty still to shout about, if anybody is listening.
---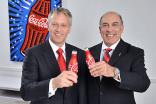 What can the soft drinks industry learn from The Coca-Cola Co? - Comment 5 June 2018
With the FIFA World Cup tournament in Russia just around the corner, the most suitable analogy when considering The Coca-Cola Co's recent performance would be to look at how the group's brands are performing on the global stage and, ultimately, decide whether the company will win or lose.
---