just-drinks authors and correspondents
Rafaela Sousa
Articles by Rafaela Sousa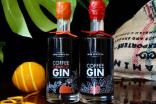 Lava Spirits Co's Coffee Gin & Coffee Orange Gin - Product Launch - Gin in the UK data 1 October 2020
UK start-up Lava Spirits Co has debuted its first the coffee gin range, including what it claims is the country's first Coffee Orange Gin.
---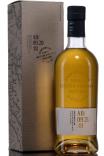 Adelphi's Ardnamurchan Highland single malt - Product Launch - Scotch whisky in the UK data 1 October 2020
Scotland-based independent bottler Adelphi has lined up the release of its first single malt Scotch whisky from its Ardnamurchan Distillery in the West Highlands.
---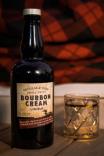 Phillips Distilling Co's Douglas & Todd Small Batch Bourbon Cream Liqueur - Product Launch - Cream Liqueurs in the US data 30 September 2020
Minnesota-based Phillips Distilling Co has released a limited-edition, small-batch cream liqueur to its Douglas & Todd Bourbon brand.
---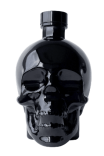 Globefill's Crystal Head Onyx agave-based vodka - Product Launch 30 September 2020
Globefill has added what it claims to be one of the first agave-based vodkas to its Crystal Head stable in the US.
---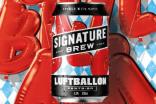 Signature Brew's Luftballon and Equaliser beers - Product Launch 30 September 2020
East London brewery Signature Brew has added two new variants to its namesake range in the UK.
---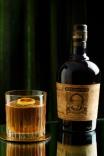 Destilerias Unidas rolls out Diplomático Seleccion de Familia in UK - Rum in the UK data 29 September 2020
Venezuela-based Destilerías Unidas is adding an iteration from its Diplomático rum brand to the UK's super-premium segment.
---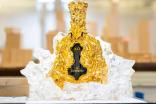 Moet Hennessy releases Frank Gehry-designed Hennessy XO bottle 28 September 2020
Moet Hennessy has unveiled a limited-edition bottle for Hennessy XO Cognac designed by architect Frank Gehry.
---
Constellation Brands' Meiomi Cabernet Sauvignon - Product Launch 28 September 2020
Constellation Brands has lined up the release of a Cabernet Sauvignon to its Meiomi wine portfolio in the US.
---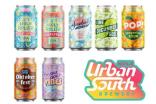 Urban South Brewery gets packaging overhaul - Beer in the US data 25 September 2020
New Orleans-based Urban South Brewery has lined up new packaging for its core beer portfolio.
---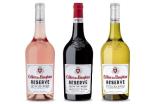 Cellier des Dauphins signs UK distribution deal with Kingsland Drinks - Still wine in the UK data 25 September 2020
Cellier des Dauphins is looking to up its UK presence through a partnership with distributor Kingsland Drinks, as the Rhône Valley wine producer aims to attract younger drinkers in the country into French wine.
---