just-drinks authors and correspondents
Olly Wehring
Biography
After 11 years of doing he doesn't know what, Olly Wehring's "Eureka!" moment arrived in 2003, when he decided to retrain as a journalist.
Following several freelance stints at such hallowed publications as the Sunday Times Travel Magazine, Retail Week and The Daily Mirror, Olly boarded the good ship just-drinks in October 2003 as news editor.
Within only two years, he had moved up to the position of editor – a role he has assumed ever since.
Olly likes working for just-drinks, and likes drinks.
Columns by Olly Wehring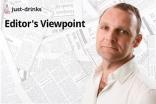 Editor's Viewpoint
The just-drinks leader, written by the just-drinks leader.
Articles by Olly Wehring
Monster Beverage Corp continues to shine in Q1 but aluminium shortages threaten growth - results data 7 May 2021
Energy drinks continues to be a COVID-resistant category as Monster Beverage Corp reports another record set of quarterly sales numbers.
---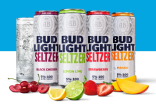 Anheuser-Busch InBev bounces back in Q1 - results data 6 May 2021
Anheuser-Busch InBev has reported a remarkable set of results for the first quarter of 2021, surging back into growth after last year's top-line dip.
---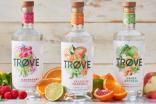 Distil's Trøve Botanical Vodka - Product Launch 5 May 2021
UK-based Distil has joined the 'botanical vodka' trend in its home market through the three-strong Trøve brand.
---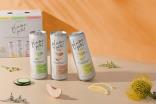 Bacardi's Plume & Petal Spritz Ready To Drink - Product Launch 5 May 2021
Bacardi has unveiled its first vodka-based premix through the recently launched Plume & Petal brand.
---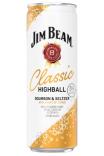 Beam Suntory's Jim Beam Classic Highball, Ginger Highball RTDs - Product Launch 5 May 2021
Beam Suntory is bringing the 'highball' premix variant of its Jim Beam Bourbon brand to the US.
---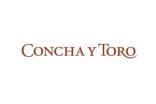 Concha y Toro upbeat on China as Q1 sales look up - results data 4 May 2021
A dip in US sales from operations in the country has failed to prevent Concha y Toro from posting a lift in its first-quarter sales.
---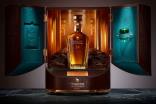 Diageo's The Singleton Paragon of Time Collection 54-year old single malt - Product Launch 4 May 2021
Diageo has lined up the roll-out of its oldest single malt Scotch whisky to date.
---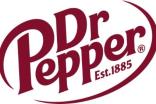 Keurig Dr Pepper eyes 2021 sales rises as Q1 starts ball rolling - results data 30 April 2021
Twelve months on from boasting of a benefit from 'pantry-loading' consumers in the US, Keurig Dr Pepper has gone from strength to strength, with first-quarter 2021 sales jumping by double digits.
---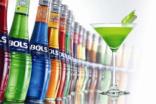 Lucas Bols down a third in fiscal-2021 as restrictions hammer sales 30 April 2021
Lucas Bols is bracing itself for a tough set of full-year results, although the end of the fiscal 12 months suggests better times are ahead.
---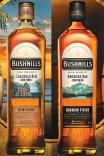 Bushmills Original Cask Finish single malt Irish whiskey - Product Launch 30 April 2021
Cuervo has kicked off an 'Original Cask Finish' series from its Bushmills Irish whisky brand.
---