just-drinks authors and correspondents
Olly Wehring
Biography
After 11 years of doing he doesn't know what, Olly Wehring's "Eureka!" moment arrived in 2003, when he decided to retrain as a journalist.
Following several freelance stints at such hallowed publications as the Sunday Times Travel Magazine, Retail Week and The Daily Mirror, Olly boarded the good ship just-drinks in October 2003 as news editor.
Within only two years, he had moved up to the position of editor – a role he has assumed ever since.
Olly likes working for just-drinks, and likes drinks.
Columns by Olly Wehring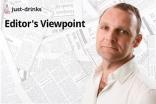 Editor's Viewpoint
The just-drinks leader, written by the just-drinks leader.
Articles by Olly Wehring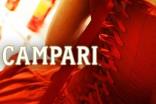 Sales up double digits in Q3 as Campari Group tones down bullish talk - results data 27 October 2020
Campari Group's bullish attitude to 2020 appears to be paying off, with the company enjoying a very strong third quarter.
---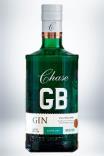 Diageo targets premium flavoured gin with Chase Distillery purchase in the UK 26 October 2020
Diageo has started the week with a gin acquisition in the UK, with Chase Distillery set to join the group.
---
The worst is behind Coca-Cola European Partners as Q3 sales approach parity - results data 26 October 2020
Coca-Cola European Partners has maintained its upbeat view of the rest of this year as sales in the third quarter slipped by just single figures.
---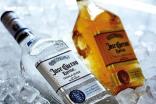 Cuervo hints at M&A move as third-quarter sales soar - results data 26 October 2020
Cuervo has posted another barnstorming set of results, this time for the third quarter, with sales leaping by almost 50%.
---
Yellow Tail gets US push as "identity refresh" kicks in - video 26 October 2020
Casella Family Brands has lined up a repositioning of its Yellow Tail wine brand in the US.
---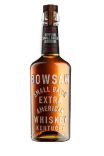 Kirker Greer Spirits' Bowsaw Straight Bourbon Whiskey - Product Launch 26 October 2020
Kirker Greer Spirits has added a second expression to the UK offering of US whiskey brand Bowsaw.
---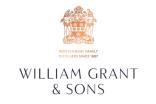 If you read only one thing... - This week's must-reads on just-drinks 23 October 2020
Here's a look at the biggest stories and the best content from just-drinks this week.
---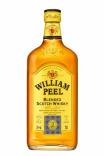 Poland offload completes but Marie Brizard Wine & Spirits lines up cash injections to stay afloat 23 October 2020
Marie Brizard Wine & Spirits has completed the divestment of its operations in Poland, although the income from the deal will not be enough to help the group overcome its financial issues.
---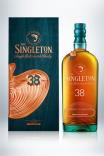 Diageo's The Singleton 38-Year-Old single malt Scotch - Product Launch 23 October 2020
Diageo has lined up the roll-out of a limited edition aged expression of its The Singleton single malt Scotch whisky brand.
---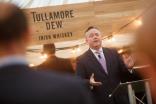 William Grant & Sons CEO Simon Hunt departs - just-drinks Exclusive 22 October 2020
Simon Hunt has left William Grant & Sons after an almost-five-year stint as the group's CEO, just-drinks has learned.
---