just-drinks authors and correspondents
Lucy Britner
Biography
Freelance writer Lucy Britner reports on the soft drinks category for just-drinks.
Having been just-drinks' deputy editor between 2015 and 2019, Lucy covered the drinks industry for other publications for ten years prior.
She holds a diploma in wine and spirits and has travelled to wineries, breweries and distilleries around the world.
Lucy's reporting has appeared in several major drinks publications including Imbibe, Decanter.com, Drinks International, Publican's Morning Advertiser and Harpers. She also spent a year on consumer magazine Square Meal, where she covered restaurants and drink in London.
Columns by Lucy Britner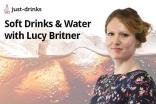 Comment - Soft Drinks & Water - A Bit of Britner
Category commentator Lucy Britner casts her eye over the soft drinks & water categories.
Articles by Lucy Britner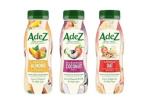 Soft drinks looks outside for expert health & wellness help - comment 2 February 2021
In the wake of PepsiCo's tie-up with meat alternatives company Beyond Meat last week, soft drinks commentator Lucy Britner looks at the category's underlying trends in health & wellness and assesses the benefits of tapping up the experts to create the next wave of functional fixes.
---
What's coming up in soft drinks in 2021? - Predictions for the Year Ahead - comment 5 January 2021
As 2021 kicks off, soft drinks commentator Lucy Britner offers her views on the key trends that are set to shape the category during the next 12 months.
---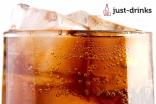 The soft drinks category in 2020 - just-drinks' Review of the Year, Part II - FREE TO ACCESS 10 December 2020
As 2020 draws to a close, just-drinks looks back at the stories that made the headlines across the global drinks industry over the last 12 months. Here, Lucy Britner picks out the highs and lows for the soft drinks category.
---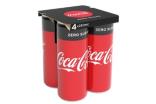 Coca-Cola HBC kicks on with EU-wide plastic wrap replacement 19 November 2020
Coca-Cola HBC has provided an update on plans to replace the plastic wrap on its multi-pack cans across all European Union markets.
---
LeBron James backs new Tequila and mezcal brand Lobos 1707 - video - Tequila in the US data 19 November 2020
US basketball star LeBron James has been named as a backer of a new Tequila and mezcal brand in the US and Mexico.
---
Crossip non-alcoholic spirits range - Product Launch 19 November 2020
A UK drinks expert has developed a range of non-alcoholic spirits in a bid to capitalise on continued trends towards more mindful alcohol consumption.
---
Ocean Spray's B1U functional drinks range - Product Launch 19 November 2020
Ocean Spray Cranberries has created a functional drinks brand as the group looks to further tap into the health & wellness trend among US consumers.
---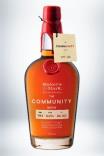 Beam Suntory's Maker's Mark CommUNITY Batch Bourbon - Product Launch 19 November 2020
Beam Suntory has partnered with a US hospitality charity to release a limited-edition expression of its Maker's Mark Bourbon brand.
---
DG Yuengling & Son breaks ground on Tampa site expansion 18 November 2020
DG Yuengling & Son has started work on new brewing and entertainment facilities at its site on the west coast of Florida.
---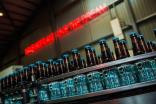 BrewDog ads banned over offensive language 18 November 2020
The UK advertising watchdog has partially upheld public complaints against BrewDog over offensive language in one of its recent ad campaigns in the country.
---