just-drinks authors and correspondents
Lucy Britner
Biography
Freelance writer Lucy Britner reports on the soft drinks category for just-drinks.
Having been just-drinks' deputy editor between 2015 and 2019, Lucy covered the drinks industry for other publications for ten years prior.
She holds a diploma in wine and spirits and has travelled to wineries, breweries and distilleries around the world.
Lucy's reporting has appeared in several major drinks publications including Imbibe, Decanter.com, Drinks International, Publican's Morning Advertiser and Harpers. She also spent a year on consumer magazine Square Meal, where she covered restaurants and drink in London.
Columns by Lucy Britner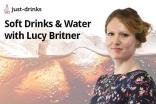 Comment - Soft Drinks & Water - A Bit of Britner
Category commentator Lucy Britner casts her eye over the soft drinks & water categories.
Articles by Lucy Britner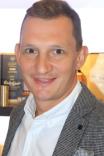 Diageo director moves to Casamigos commercial role 28 October 2020
Diageo Europe executive Richard Larkin has been named commercial director at the Diageo-owned Casamigos Tequila & Mezcal.
---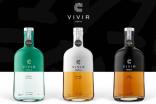 Vivir Tequila expands global footprint 28 October 2020
Vivir has ramped up the distribution of its namesake Tequila, expanding into six new markets.
---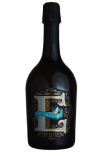 The Emissary's Emissary Prosecco DOC Rosé Treviso Millesimato 2020 - Product Launch 28 October 2020
British-owned prosecco company The Emissary has lined up the launch of a rosé prosecco. Emissary Prosecco DOC Rosé Treviso Millesimato 2020, which is made from Glera and Pinot Noir grapes, will launch in the UK market this January.
---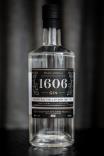 British Honey Co's 1606 spirits brand - Product Launch 28 October 2020
UK-based British Honey Co has launched a spirits brand, designed to appeal to consumers looking for 'affordable luxury'.
---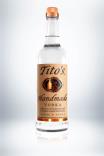 Fifth Generation switches Tito's Handmade Vodka distribution in Austria - vodka in Austria data 27 October 2020
Fifth Generation has lined up a new distribution partner for its Tito's Handmade Vodka brand in the Austrian market.
---
Discovery releases trailer for Diageo's Johnnie Walker film - video 27 October 2020
Diageo has offered a sneak peek of a documentary about blended Scotch whisky brand Johnnie Walker.
---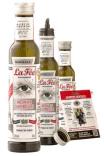 La Fée surfs home-cocktail trend with smaller absinthe packs and cocktail book 27 October 2020
UK-based absinthe producer La Fée has launched smaller formats as well as a cocktail guide for its namesake La Fée Parisienne brand in the UK.
---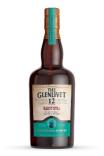 Pernod Ricard's The Glenlivet 12 Year Old Illicit Still - Product Launch 27 October 2020
Pernod Ricard's UK unit has lined up the first in a series of limited-edition bottlings from its The Glenlivet single malt Scotch.
---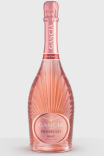 Casa Gancia's Gancia Prosecco Rosé - Product Launch 27 October 2020
Casa Gancia is claiming to be among the first producers of Prosecco to release a rosé version of the Italian sparkling wine.
---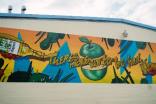 Diageo partners with artists in Captain Morgan Sliced Apple Spiced Rum US push 21 October 2020
Diageo has lined up a number of tie-ups with street artists and content creators as it looks to promote a new Captain Morgan extension in the US. 
---