just-drinks authors and correspondents
Larry Nelson
Biography
After a teetotal boyhood in Canada, Larry Nelson has been making up for lost time since being introduced to the joys of beer at university. He is editor of Brewers' Guardian, the international brewing
industry magazine, and specialises in industry business issues.
He has been awarded a BA (Economics) from Dalhouise University in Halfax, NS, and a Masters in Journalism from University of Westminster in London.
Today he lives in the Home Counties, in walking distance of several good pubs.
Articles by Larry Nelson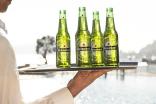 How the global beer industry has started 2016 - Comment 28 January 2016
just-drinks' beer commentator, Larry Nelson, starts his 2016 output by looking at three of the more recent brewing moves around the world.
---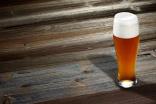 Will definition hamstring growth for craft beer? - Comment 7 December 2015
Has Larry Nelson stumbled upon an issue that could send the craft beer segment into decline?
---
Who are the winners and losers of AB InBev's takeover of SABMiller? - Comment 13 October 2015
As Anheuser-Busch InBev and SABMiller agree to discuss a mutually-satisfactory takeover offer, Larry Nelson looks at who can be considered a winner and who a loser, should the US$104bn purchase go through.
---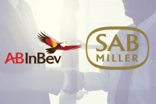 AB InBev and SABMiller - The birth of MegaBrew - Comment 16 September 2015
Finally, the moment everyone in the brewing universe has been waiting for has arrived, not with a thunderclap or volcanic eruption or heralds trumpeting, but rather with a prosaic exchange of email alerts.
---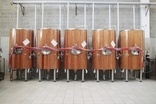 Butch, Sundance and the Battle to Keep Beer Market Share - Comment 11 August 2015
It might be insomnia, it might be the light evenings, but Larry Nelson has taken to his television this month and found a classic film with echoes of the attempts of the big brewers to stop ceding share to the little guys.
---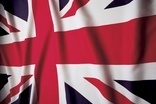 Comment - Beer - What do Brewers need from Government in the UK? 2 July 2015
Following the Conservative Party's victory in the UK's General Election earlier this year, Larry Nelson has penned an open letter, on behalf of the brewer's operating in the country, to the Prime Minister.
---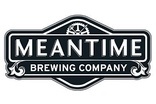 Comment – Beer – SABMiller buys Meantime: Notes for the Careful New Owner 26 May 2015
Earlier this month, SABMiller announced the purchase of UK craft brewer Meantime Brewing Co. Larry Nelson has found the instruction manual.
---
Comment - Beer - Trend of the Year 2014: Convergence 2 December 2014
As the end of the year approaches, Larry Nelson looks back at the impact the craft beer segment has had on the broader beer category in 2014. The multi-national brewers' need to play in craft is no longer about simply riding the growth wave, argues Nelson, it's much more about basic survival.
---
Comment - Beer - Anheuser-Busch InBev and SABMiller: Alternative Realities 4 November 2014
Having already run his eye over an Anheuser-Busch InBev move for SABMiller, our beer commentator, Larry Nelson, runs through what alternatives the world's biggest brewer may consider to spend its money on.
---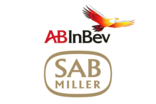 Comment - Beer - Anheuser-Busch InBev & SABMiller: The End of History 7 October 2014
Everyone in the brewing industry has an opinion on whether Anheuser-Busch InBev is set to acquire SABMiller. And here's Larry Nelson's.
---