just-drinks authors and correspondents
just-drinks.com editorial team
Articles by just-drinks.com editorial team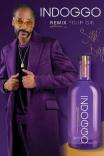 Snoop Dogg's Indoggo Gin - Product Launch - Gin in the US data 2 September 2020
American actor and rapper Snoop Dogg has lined up the release of its first owned spirits brand in the US.
---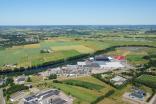 just-drinks to host global brewing sustainability forum 7 August 2020
A just-drinks online roundtable is to discuss how breweries can reduce their environment impact and offer practical advice on sustainability.
---
Distance-measuring wristbands trialled at production facility - reports 17 April 2020
A group of workers at a Ford manufacturing plant in the US are experimenting with wearable social distancing devices that could be deployed more widely, including in drinks production.
---
Global drinks deals in Q1 2019 - data 1 May 2019
A total of US$1.64bn changed hands in the global drinks industry during the first quarter of this year, according to a deals database collated by GlobalData.
---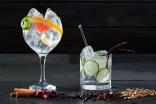 just-drinks launches Peak Gin 1 April 2019
just-drinks has joined the 'ginaissance' with the launch of its very own gin brand.
---
Eight innovations to help connect with consumers and inspire future NPD - Focus 5 March 2019
Category analysts at data provider GlobalData have selected their favourite consumer product innovations from 2018 that they believe stand out from the crowd and connect with consumers. The company's latest consumer report, 'GlobalData's Favorite Innovations of 2018', features around 30 of the most innovative and novel products from last year, providing insight into the variety of innovation in the FMCG market as well as in foodservice. Here, are eight innovations taken from the report that have been selected from five different innovation areas - flavours, ingredients, packaging, marketing and technology.
---
Why mental health benefits offer soft drinks opportunities in Europe - Analysis 8 February 2019
Mental health is a pressing concern around the world with many consumers turning to health-enhancing ingredients to help relieve a range of conditions including stress, anxiety and insomnia.
---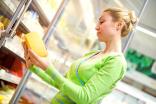 Get ready to spend to ride personalised nutrition trend - just-drinks FUTURES 16 January 2019
The lack of solid scientific evidence will hold back the development of personalised nutrition, according to the latest report from FUTURES - the new insights service from just-drinks and just-food.
---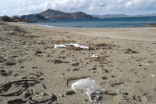 Food and drinks firms must consider a world without plastic - research 12 December 2018
Food and drinks producers must challenge their suppliers to produce more environmentally friendly packaging now or risk being at the mercy of a future 'plastic tax' according to the the latest report from FUTURES - the new insights service from just-food and just-drinks.
---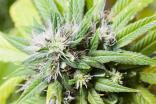 The future of cannabis in the drinks industry - FREE report from just-drinks FUTURES 14 November 2018
The future of cannabis in the food and beverage industries will be worth billions, according to the latest report from FUTURES - the new insights service from just-drinks.
---