just-drinks authors and correspondents
Joe Bates
Articles by Joe Bates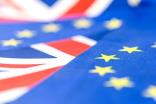 UK ups duty-free alcohol limits for all as EU travellers join the rest 14 September 2020
The UK Government is lining up the return of duty-free sales for EU-bound travellers, with alcohol limits set to be raised markedly for all passengers returning to the country.
---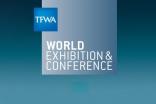 Global Travel Retail - The state of the union - TFWA 2019 Preview 26 September 2019
This year's TFWA World Exhibition & Conference kicks off on Sunday. Ahead of the six-day Global Travel Retail event, channel commentator Joe Bates looks at the latest data, which underlines the resilience of the wider alcohol category in this most diverse of retail channels. Challenges, however, still remain.
---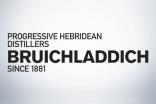 Bruichladdich poised to expand production operations 5 April 2019
Bruichladdich has announced plans to build on-site maltings next to its distillery by 2023 as part of a series of measures to reduce its carbon footprint.
---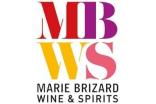 Marie Brizard Wines & Spirits lines up Canada Travel Retail entry 8 March 2019
Marie Brizard Wines & Spirits has appointed ALFA Brands as its exclusive distributor for the Canadian Travel Retail channel
---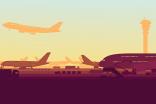 Global Travel Retail - The state of the union - TFWA 2017 Preview 28 September 2017
The TFWA World Exhibition returns to Cannes next week. Ahead of the six-day exhibition, which kicks off on 1 October, Global Travel Retail expert Joe Bates takes a look at the lay of the land for one of the more colourful strands of the drinks industry.
---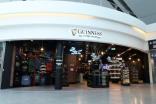 Diageo opens Guinness-dedicated outlet at Dublin airport 15 May 2017
Diageo has opened a new Guinness concept store at Dublin international airport in partnership with duty free retailer Aer Rianta International (ARI).
---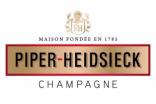 Champagnes Piper-Heidsieck et Charles Heidsieck names Cecile Vangelisti as new Global Travel Retail director 6 April 2017
Societe Europeenne de Participations Industrielles (EPI) has appointed Cecile Vangelisti to the new position of director for Global Travel Retail at its Champagnes Piper-Heidsieck et Charles Heidsieck unit.
---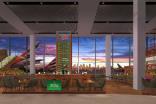 Travel Retail's race to remain relevant - IAADFS Duty Free Show of the Americas - Preview 23 March 2017
Next week sees the International Association of Airport & Duty Free Stores host its annual 'Duty Free Show of the Americas' in Orlando. But, this year's exhibition marks the end of an era. Joe Bates reports.
---
Will Brexit make a winner out of Travel Retail? - TFWA 2016 Preview 29 September 2016
As the Travel Retail industry gathers for next week's TFWA World Exhibition amid the luxury yachts and pampered pooches of sunny Cannes, this most global of sales channels has much to ponder.
---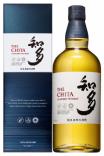 Beam Suntory's The Chita Japanese single grain whisky - Product Launch 13 May 2016
Responding to a significant increase in demand for Japanese whisky in duty-free markets worldwide, Beam Suntory has released the travel-retail exclusive The Chita.
---