just-drinks authors and correspondents
Ian Shackleton
Biography
After qualifying as an accountant and spending a few years in the drinks industry, Ian spent over 25 years as a beverages analyst working for major banks in London. He covered companies not just in Europe but across the globe, including the US, which has given him unique insights into how the industry might develop and what that might mean for share prices.
Columns by Ian Shackleton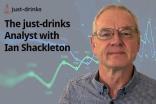 The just-drinks Analyst
With over 25 years of experience as a beverages analyst, Ian Shackleton provides a monthly view of the drinks industry from an investor's perspective
Articles by Ian Shackleton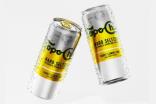 Will Q3 bring an end to 2020's hangover, are the softs going hard and would Stock Spirits fancy a beer? - The just-drinks Analyst 20 October 2020
The timing of Ian Shackleton's latest consideration of the drinks industry couldn't be better. With the latest results season breaking all around us, who better to survey the situation than just-drinks' in-house analyst?
---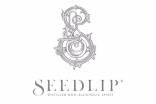 Has Diageo opened the door to a takeover, will alcohol-free spirits really take off and is Anheuser-Busch InBev looking for a new leader? - The just-drinks Analyst 22 September 2020
In his latest just-drinks outing, former beverages analyst Ian Shackleton ponders Diageo's next move, the opportunity (or otherwise) of 0%-abv spirits and the likelihood of a new CEO at Anheuser-Busch InBev.
---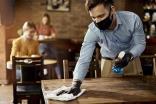 How the second quarter has played out, how the on-premise has been performing and how South Africa has stepped back from the brink - The just-drinks Analyst 18 August 2020
In his latest report from the investment front-line, just-drinks in-house analyst, Ian Shackleton, reviews second-quarter performances, bemoans the troubled return after lockdown of the on-premise channel and cheers his recent predictions in South Africa.
---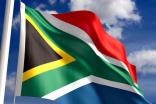 Here come the numbers, there goes sustainability and where is South Africa's alcohol industry? - The just-drinks Analyst 21 July 2020
As we embark on the latest round of companies results, resident analyst Ian Shackleton returns to set the scene on what investors are considering when looking at the drinks industry. Ian also shares his thoughts on drinking Scotch from a paper bottle while sounding South Africa's alarm bells.
---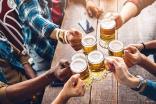 Why everyone's crying out for a beer, why spirits is causing sleepless nights and why COVID could kill off conferences - The just-drinks Analyst 16 June 2020
Ian Shackleton may no longer be an investment analyst by profession, but it's the only way he can look at the drinks industry. This month, he returns to just-drinks with thoughts of yesterbeer, some cautionary words for spirits and a telling-off for conference organisers.
---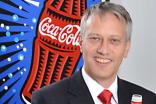 Why 'stuck at home' means 'goodbye premiumisation', how to strip out the stock market jargon and whither 'Environment, Social & Governance'? - The just-drinks Analyst 19 May 2020
just-drinks' resident analyst, Ian Shackleton is back with us to run his eye over the drinks industry from an investor's perspective. This month, he looks at why drinks brand owners are struggling to keep the premiumisation trend afloat. Ian also walks us through the relevant stock market definitions for drinks and mulls the current CSR calm.
---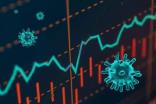 Why stock markets are strong while companies are weak, how best to keep investors informed and why Q1 doesn't matter so much - The just-drinks analyst 21 April 2020
None of us - not even just-drinks' in-house analyst, Ian Shackleton - has seen anything like this. The coronavirus pandemic has thrown us all into panic. As the need for calm heads grows, allow Ian to talk you down.
---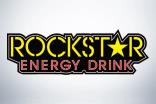 What the stock market free-fall means for the drinks industry today and tomorrow, and PepsiCo's hopes to become a rock star - The just-drinks Analyst 17 March 2020
As stock markets go into meltdown, our in-house analyst, Ian Shackleton, is here to walk us through the madness. This month, Ian looks at what the coronavirus effect will be for listed drinks companies, as well as considering the longer-term fall-out. He also turns his attention to PepsiCo's recent acquisition in the energy drinks area.
---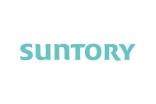 Beer big guns on the move, Suntory's buy into Edrington and running the rule over results - The just-drinks Analyst 18 February 2020
The lively start to 2020 for the global drinks industry has given just-drinks' in-house analyst plenty to think about. In his latest outing, Ian Shackleton looks at two senior management changes in beer, Suntory Holdings' purchase of a stake in Edrington and the latest round of company results that we've reported on.
---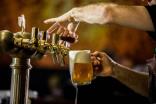 Where you should invest in 2020, what's the worst ever beer deal and why Vimto could be a 2020 no-no - The just-drinks Analyst 23 January 2020
In his first just-drinks outing of 2020, in-house analyst Ian Shackleton shares his drinks stock tip, flags what could be the worst beer transaction of all-time and considers what could be a tough 12 months for one of the UK's more curious soft drinks players.
---