just-drinks authors and correspondents
Ian Buxton
Articles by Ian Buxton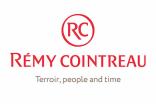 What can the spirits industry learn from Remy Cointreau? - Comment 15 August 2017
Following on from just-drinks' analysis of Remy Cointreau's performance over the last five years, spirits commentator Ian Buxton considers the takeaways for the wider spirits industry.
---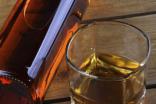 How much longer can US whiskey maintain its stellar growth? - Comment 4 July 2017
It's been one of the success stories of the Century so far. Spirits commentator Ian Buxton looks at US whiskey to see if an end to the category's explosive growth will break anytime soon.
---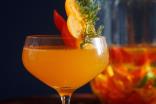 Why is the spirits industry failing to push innovation beyond the top-end? - Comment 31 May 2017
This month, spirits commentator Ian Buxton considers an opportunity that - so far - has been missed by the category. For all its investment in cocktail competitions, he asks, why is the spirits industry failing to mass-produce the innovation it is so keen to encourage?
---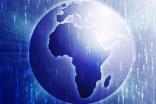 Spirits leads the latest invasion of Africa - Comment 3 April 2017
Last month, Diageo handed the microphone to the head of its operations in Africa. Spirits commentator Ian Buxton was among those of us who listened in.
---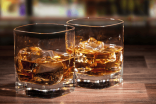 Are Millennials too young for brown spirits? - Comment 15 March 2017
This month, just-drinks' brown spirits commentator, Ian Buxton, considers the sector's efforts to entice the Millennial consumer into the fray.
---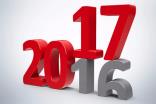 What's coming up in spirits in 2017? - Predictions for the Year Ahead - Comment 1 February 2017
Rounding off our series of predictions for the year ahead, Ian Buxton gives us his forecasts for whisk(e)y in the next 12 months.
---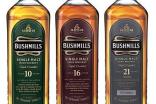 Is Irish whiskey ready to recognise its potential? - Comment 29 November 2016
One of the more lively spirits sectors in recent years, Irish whiskey is certainly on the up. But, on the second anniversary of Bushmills' change of ownership, Ian Buxton asks if the country's distillers are in danger of over-stating Irish whiskey's prospects.
---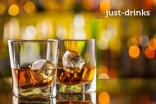 What have we learned from Scotch whisky's performance in 2016? - Comment 4 October 2016
This month, spirits commentator Ian Buxton ponders the conclusions bandied about following the publication of Scotch whisky export numbers for the first six months of 2016.
---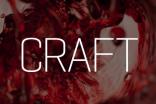 Craft spirits shake-out will be just the beginning - Comment 23 August 2016
As just-drinks white spirits commentator, Richard Woodard, noted earlier this month, we are experiencing a latter-day Gin Craze. But, here in the 21st Century, this is no Hogarthian excess: This boom in small batch spirits is a further manifestation of the global development of craft distilling. Far from slowing down, the craft distilling movement appears to be gathering pace and attracting ever greater interest from consumers and industry giants.
---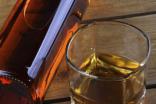 Is single malt really the Great White Hope for Scotch whisky? - Comment 5 May 2016
Although the global sales of Scotch whisky may have declined by around one quarter in volume terms in the past decade - slipping by 3% in 2014 alone, if you believe the optimistic statements of industry leaders, you'd be forgiven for thinking that all is for the best in this best of possible worlds.
---