just-drinks authors and correspondents
GlobalData
Articles by GlobalData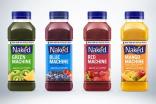 PepsiCo's dividend increase highlights successful response to COVID-19 in 2020 - analysis 30 November 2020
Earlier this month, PepsiCo declared a quarterly dividend increase versus the same time last year, at a time when many companies have cancelled dividends altogether in 2020.
---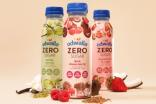 Juice on the slide in North America as consumers shift towards healthy and functional hydration - comment 24 November 2020
The North American juice market is expected to decline in value from US$14.8bn in 2019 to $12.5bn by 2023, according to GlobalData, with the downward trend expected to continue along pre-COVID lines.
---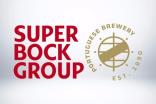 Why 'gluten-free' beer is for everyone, not just for coeliacs - analysis 23 November 2020
Portugal's Super Bock Group is the latest brewer to enter the 'free from' category, launching a gluten-free beer brand in its home market. Approved by the Portuguese Coeliac Association (APC), the beer has also been produced by the company's brewers in collaboration with coeliac specialists at the APC.
---
Label-free packaging in Japan a sign of things to come in beverages? - comment 18 November 2020
Like most other markets, Japan has seen the at-home consumption of beverages soar in recent months due to the COVID-19 outbreak. At the same time, the e-commerce channel is capitalising on the cocooning trend as consumers buy their soft drinks online, thanks to both the convenience and the ability to buy in bulk.
---
Who were the top beer influencers on Twitter in Q2 2020? - analysis 13 October 2020
Based on research from GlobalData's 'Influencer' platform, here's a countdown of the ten most influential Twitter users in beer during the three months to the end of June.
---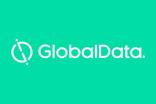 Just how big were online sales in lockdown? - analysis - FREE TO READ 16 September 2020
Shopping habits in the US and Europe have shifted dramatically as a result of the coronavirus pandemic, a new report has found, driving the rapid adoption and growth of buying online, pick-up and in-store services.
---
Who were the top wine influencers on Twitter in Q2 2020? - analysis - FREE TO READ 10 August 2020
An analysis of GlobalData's 'Wine Influencer' platform, which tracks 800 leading industry experts and their discussions covering the emerging trends, pain areas, new fields of innovation and other popular areas on Twitter, has identified wine consultant Ken 'Alawine' as the top influencer on the social media platform during the second quarter of 2020.
---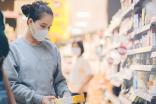 COVID's longer-term impact on soft drinks - analysis - FREE TO READ 10 August 2020
The COVID-19 pandemic has affected how consumers around the world approach the non-alcoholic beverage aisle. Over the next three years, bottled water is likely to be consumed in greater quantities, while carbonates and RTD tea and coffee are both expected to see a significant drop in popularity, compared to previous forecasts.
---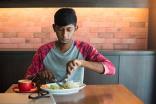 Traditional herbs can brew up India craft beer bounce - analysis - FREE TO READ 5 August 2020
Craft beer brands in India can boost sales with health-aware consumers by adding traditional immunity-boosting ingredients.
---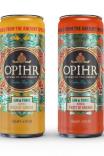 Quintessential Brands RTD launch taps into post-COVID shift to convenience, hygiene - analysis - FREE TO READ 28 July 2020
A new RTD gin launch from Quintessential Brands aims to capitalise on the growing number of outdoor drinking occasions this Summer, a new report from GlobalData has said.
---