just-drinks authors and correspondents
GlobalData
Articles by GlobalData
Why Ocean Spray Wave could have TikTok to thank for 'Dream' launch - analysis 1 April 2021
Ocean Spray Cranberries' latest addition to its namesake drinks brand ticks many boxes for US consumers, while the co-operative's viral online smash last year also bodes well for Ocean Spray Wave.
---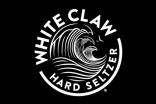 Why White Claw's alcoholic iced tea signals hard seltzer's continued potential - analysis 31 March 2021
This month's US launch of an alcoholic iced tea from White Claw is an indication not only of the ambition levels for Mark Anthony Brands but also the solidity of the hard seltzer category in the country. The company's success with the alcoholic sparkling water market leader, coupled with a raft of consumer trends, bodes well for White Claw Hard Seltzer Iced Tea.
---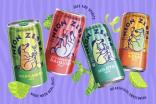 Why premium mixers will be winners in the post-COVID environment - analysis 25 March 2021
In a move designed to capitalise on the at-home cocktail trend, PepsiCo has unveiled Neon Zebra, a four-strong line of mixers, in the US.
---
Could hard seltzer shape the future for French wine? - analysis 24 March 2021
One of the main consumer trends to have been accelerated by the coronavirus pandemic is the move towards low- & no-alcohol. Capitalising on this more than any other beverage category has been hard seltzer, which provides a booming growth opportunity for wine brand owners.
---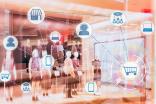 The massive potential in e-commerce for drinks brand owners - analysis 16 March 2021
Consumer appetite for direct-to-consumer (D2C) services is growing. In 2014, GlobalData found that only 1.4% of consumers had used D2C once in the prior 12 months to purchase food and drinks. By 2018, that figure had climbed to 5.8%.
---
Why trend towards smaller households offers opportunity for new pack sizes in soft drinks - analysis 3 March 2021
In Japan, The Coca-Cola Co has introduced two new pack sizes to adapt to evolving demographic trends in the country.
---
Who were the top spirits influencers on Twitter in Q4 2020? - analysis 1 March 2021
Based on research from GlobalData's 'Influencer' platform, here's a countdown of the ten most influential Twitter users in spirits during the three months to the end of December last year.
---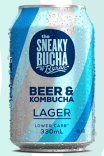 Why mixing kombucha with alcohol is a recipe for success - if it's done right - analysis 1 March 2021
Last month, non-alcoholic kombucha producer Bucha of Byron launched a cross-category innovation in its home market – one that could prove a winner in both categories.
---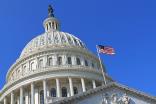 Why brand owners should reconsider their political investments and green goals - analysis 5 February 2021
In light of the recent political unrest in the US - culminating in last month's storming of Capitol Hill - PepsiCo has shifted its corporate social responsibility narrative by announcing a suspension of all financial political action. The move was followed by the group's recent pledge to achieve more than double its climate goals.
---
How to play into consumers' health awareness with your branding - analysis 27 January 2021
In the US, Portland Cider Co has recently unveiled an addition to its Ciderade brand, in a partnership with Oregon counterpart Jacobsen Salt Co. Lemon-Lime Ciderade, which has an abv of 4%, contains 118mg of electrolytes from sea salt harvested by Jacobsen. The cider's positioning aligns with nutraceutical trends identified by GlobalData that are going to become more popular amongst consumers in 2021.
---