just-drinks authors and correspondents
Euromonitor International
Articles by Euromonitor International
The trends set to shape the sparkling water segment - Research in Focus 28 August 2018
The US soft drinks market of today sees bottled water rivalling carbonated soft drinks for significance as consumers increasingly favour the segment's offer of naturally-healthy and convenient hydration.
---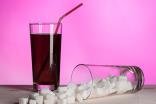 How prepared are soft drinks companies for UK sugar tax? - Focus 28 March 2018
On 6 April, the UK will bring into effect the Soft Drinks Industry Levy. The so-called sugar tax comprises: GBP0.18 per litre if the drink has 5g of sugar or more per 10cl GBP0.24 per litre if the drink has 8g of sugar or more per 10cl
---
Naturally healthy - The next wave of growth for soft drinks - Research in Focus 30 March 2017
Recent research by Euromonitor International into the health & wellness trend in soft drinks shows that the description of 'natural' is very much a self-governed practice: There is not yet any conclusive and scientific definition for the term. The lack of a clear definition is causing confusion and harming the trustworthiness of natural claims.
---
The soft drinks trends shaping the year ahead - Research in Focus 10 February 2017
For the soft drinks industry as a whole, 2016 proved to be a year of changing consumer attitudes and aggressive innovation to meet new consumer needs.
---
Go organic - How the juice category can counter sugar charges - Research in Focus 2 November 2016
Juice is traditionally considered a healthy alternative to carbonates, and the segment has taken share accordingly for many years. However, concerns surrounding juice's sugar content have prompted some consumers to change their drinking habits, drinking less juice less frequently, but opting for higher quality and higher-value products.
---
What is the relaxation drink segment and what are its chances of success? - Research in Focus 5 September 2016
The explosive growth of energy drinks worldwide is in large part attributable to a global consumer need for quick energy boosts to power through work, errands and other necessary parts of daily life. Many people like the convenience of just grabbing an energy drink rather than having to brew coffee or tea to wake them up in the morning or power them through the late-afternoon doldrums. But, what about the other side of the equation? What does the convenience-loving consumer do when they need to relax?
---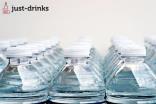 Brazil puts better-for-you beverages to the test - Research in Focus 30 June 2016
Alll eyes are on Brazil at the moment as the country gears up for the Rio Olympics. Euromonitor International's senior beverage analyst, Hope Lee, looks at which brands and categories can win in Brazil's beverage market over the next few years. 
---
Latin America drops CSDs for RTD tea - Research in Focus 3 May 2016
Ready-to-drink tea is overwhelmingly consumed in Asia, which was responsible for over three-quarters of all global sales for the segment last year. However, the region's dominance of total volume sales should not distract from the fact that RTD teas are expected to grow in all of the world's regions in the years ahead. Of those other regions, Latin America stands out, with a projected 5% compound annual growth rate (CAGR) in volumes between 2015 and 2020.
---
Soft drinks in 2015 - How the category performed - Research in focus 25 January 2016
In 2015, the global soft drinks industry demonstrated only a marginal improvement on the growth seen in 2014, according to research from Euromonitor. Growth reached 5.5% in value terms, with energy drinks the fastest-growing category – and strong performances by bottled water (the overall volume leader) and sports drinks as well. Total volumes in soft drinks last year grew by 3%.
---
Five opportunities for drinks companies in the Commonwealth of Independent States 19 January 2016
The economic turmoil in Russia and Ukraine in 2014-2015 echoed across neighbouring CIS countries in terms of devaluation, leading to a down-trading trend in these markets. What at first glance would appear to offer negative prospects, however, has potential opportunities.
---