just-drinks authors and correspondents
Dean Best
Articles by Dean Best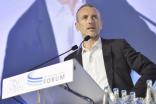 Emmanuel Faber to leave Danone after removal as chair 16 March 2021
Danone chair Emmanuel Faber is to exit the Evian and Volvic bottled water owner less than a month after he quit as CEO amid investor pressure.
---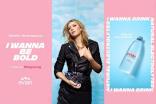 Danone to cut up to 2,000 jobs 23 November 2020
Danone is to remove up to 2,000 positions as part of a post-COVID cost-cutting plan.
---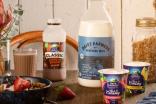 Kirin looks for new Lion Dairy & Drinks owner after China Mengniu block - report 3 September 2020
Kirin Holdings is reportedly set to resume plans to sell its Lion Dairy & Drinks business, an asset in Australia that was lined up to be offloaded to China Mengniu Dairy Co before the deal was called off last week.
---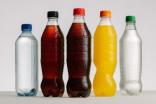 The Coca-Cola Co, Nestle among US plastics pledge signatories 27 August 2020
The Coca-Cola Co, Nestle and Danone are among 60 organisations across the private and public sectors to have joined a new "pact" on plastics in the US.
---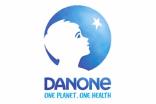 Danone joins net-zero emissions drive 22 July 2020
Danone is teaming up with eight other major corporations to share ways of cutting emissions, with an aim of all businesses achieving net-zero emissions by 2050.
---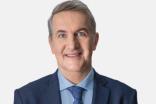 PepsiCo pledges to increase black representation 17 June 2020
PepsiCo has said it will "dramatically rethink our approach to talent" as the US food & drinks group sets out to increase the representation of black staff at the company.
---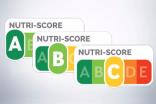 Netherlands to adopt Nutri-Score labels in 2021 2 December 2019
The Netherlands plans to introduce the Nutri-Score nutrition-labelling scheme in 2021 after the Dutch government expressed support for the voluntary colour-code system.
---
Brands' use of social media must change - just-drinks FUTURES 6 November 2019
Successful social-media marketing strategies will need to be more visual, video-orientated and more authentic, according to the latest report from just-drinks' FUTURES service.
---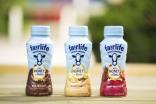 Coca-Cola Co's Fairlife JV to build new plant 11 April 2019
Fairlife, the US-based dairy beverage business in a joint-venture with The Coca-Cola Co, is adding to its production network.
---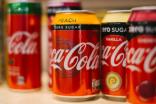 The Coca-Cola Co cools report of Irish dairy project 1 April 2019
The Coca-Cola Co has played down a report in Ireland the drinks giant is weighing up a move to set up dairy processing in the country.
---