just-drinks authors and correspondents
Canadean
Articles by Canadean
Asia's importance to soar for all drinks categories – research 20 May 2016
Asia will account for two-thirds of global incremental beverage consumption by 2021, with China alone responsible for one-third of the additional volume, according to Canadean's most recent Global Beverage Forecasts report.
---
'Sophisticated sodas' offer more than alcohol alternative – Research 19 May 2016
The adult soft drinks market is gaining ground as products seek to satisfy a range of consumer needs and behaviours, according to consumer insight from Canadean. These ''sophisticated sodas' not only offer an increasingly-attractive alternative for consumers who wish to limit their alcohol intake, but also appeal to broader demographics.
---
Branded water makes a splash in Africa - Research 27 January 2016
As the influence of Western lifestyles continues to grow around the world, more branded packaged waters are making their way into African markets. At the same time, the growth of the branded water segment in the region is bringing safer drinking water for all.
---
Africa set to eclipse Asia in beer – research 8 January 2016
While Asia will boast the highest consumption level for beer in the coming years, Africa is set to provide the strongest drivers for growth, according to recent research.
---
Consumers' thirst for natural flavours pushes soft drinks NPD - research 6 January 2016
Demand for natural flavours is growing among soft drinks consumers, according to recent research.
---
Hot weather provides boost to European Q3 beverage sales - Research 3 December 2015
The penultimate quarter of 2015 saw a more upbeat performance for beverage consumption across Europe, according to the latest report from Canadean.
---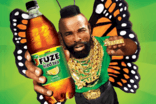 Iced tea consumption booms - research 26 October 2015
Global iced tea consumption is expected to reach around 37bn litres this year, according to new research.
---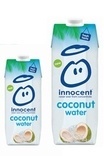 Coconut water growth set to continue - research 29 September 2015
Global coconut water consumption has leapt in the last ten years, with growth expected to remain in double digits this year, according to new research.
---
Mixology at home offers growth for UK spirits - research 28 September 2015
Spirits consumers in the UK are becoming disillusioned with the usual range of spirits and are looking for products that emphasise creativity, according to recent research.
---
Vietnam's CSD consumption to break 1bn litres - research 25 August 2015
Consumers may be curbing their intake of carbonated soft drinks in many markets, but in Vietnam, the soft drinks segment is set to break the 1bn litres barrier in 2015, according to a new report by Canadean.
---