just-drinks authors and correspondents
Ben Cooper
Biography
Ben Cooper is just-drinks' sustainable business editor and specialises in business ethics, corporate social responsibility, policy issues and sustainability. He holds MAs from Cambridge University and the University of London, respectively in Social and Political Sciences and Social Policy.
He joined the just-drinks editorial team in 2000 and today works across both just-drinks and just-food, while also writing occasionally for just-style.

In addition to his regular features, Ben has written numerous in-depth management briefings on issues such as alcohol policy, sponsorship, the Fairtrade market, the use of food colourings and environmental issues facing the clothing industry. He also writes regularly for Ethical Corporation magazine which specialises in the corporate social responsibility field.

He lives in London where he also works as a professional singer.
Columns by Ben Cooper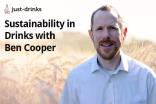 Sustainability in Drinks
Every month, Ben Cooper casts his eye over sustainability efforts in the global drinks industry.
Articles by Ben Cooper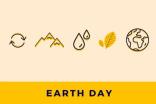 Earth Day 2021 Special - How ESG data could be used to measure brand owners' reputations - sustainability spotlight 22 April 2021
As major drinks brand owners time their announcements about renewable energy, regenerative agriculture and paper bottles to coincide with Earth Day, Ben Cooper reflects on the relationship between sustainability, PR and reputation.
---
Why it's time for drinks brand owners to get their ESG reporting in order - sustainability spotlight 18 March 2021
Recent months have seen the first steps towards the standardisation of sustainability reporting. Ben Cooper examines plans announced this month by the International Financial Reporting Standards (IFRS) Foundation for the creation of a sustainability reporting framework to complement its established financial reporting standards.
---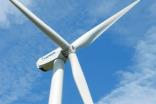 Spirits brand owners look for associated environmental benefits - Sustainability Spotlight 22 February 2021
Recent developments at the Scotch Whisky Association (SWA) and the Distilled Spirits Council of the US (DISCUS) point to how trade associations can support the environmental aspirations of member companies. By the same token, Ben Cooper writes, companies risk reputational damage if the lobbying activities of their trade associations are inconsistent with their own sustainability commitments.
---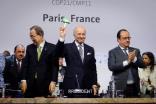 Sustainability decisions will shape the post-pandemic recovery - Sustainability Spotlight 21 January 2021
Ben Cooper looks at the likely predominating sustainability issues for drinks companies in 2021 as the world (hopefully) emerges from the coronavirus pandemic and the recovery begins.
---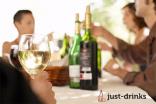 The wine category in 2020 - just-drinks' Review of the Year, Part IV - FREE TO ACCESS 17 December 2020
As the end of the year approaches, just-drinks takes an in-depth look at the stories that made the headlines in 2020 across the global drinks industry. In part IV, Ben Cooper picks out the highs and the lows for the global wine category.
---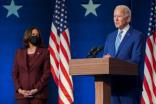 Biden victory gives new impetus to drinks industry engagement on climate change - Sustainability Spotlight 19 November 2020
Ben Cooper assesses the impact of Joe Biden's election victory in the US on drinks companies' efforts to address climate change.
---
Are beverage firms paying enough attention to deforestation? - sustainability spotlight 22 October 2020
A new initiative to address deforestation was launched last month by the Consumer Goods Forum involving 17 major manufacturers and retailers - but no drinks companies. Ben Cooper explores whether the beverage sector needs to do more in the area of deforestation.
---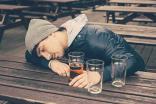 Why alcohol companies must be resolute in their support of responsible drinking bodies - sustainability spotlight 29 September 2020
A recent study alleges industry-funded but independent organisations, set up to inform consumers about responsible drinking, exacerbate harmful behaviours through concealed "dark nudges" exploiting cognitive biases in consumers. Ben Cooper takes issue with serious and unsupported assertions made by the researchers from the London School of Hygiene & Tropical Medicine, particularly those concerning the crucial role medical professionals play in advising and scrutinising the work of such organisations.
---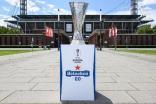 Why no- and low-alcohol is a good news story but not free from controversy- sustainability spotlight 20 August 2020
The growing sales of no- and low-alcohol offerings have given brewers and drinks companies the rare opportunity to convey a positive health and wellness message, Ben Cooper writes. However, controversy is never far away.
---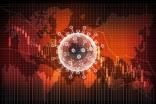 How COVID has shed light on consumers' complex relationship with alcohol - Sustainability Spotlight 23 July 2020
As traumatic and devastating as COVID-19 has been, the pandemic has at times been revelatory, prompting us all to reassess the value we assign to the low-paid, low-skilled work of a hospital cleaner, the advantages of home-working, the merits of riding a bike or the need to travel by air. Those seeking a better understanding of society's complex relationship with alcohol may also find the events of recent months instructive.
---