just-drinks authors and correspondents
Andy Morton
Biography
Andy Morton started out in journalism in Glasgow, where he wrestled in mashed potato and wrote about Highland cows.
Tiring of the high-brow, he travelled the world working as an itinerant sub-editor in cities including Taipei, Sydney and Shanghai. While in Hanoi, he brought to the world's attention the Scottish-Vietnamese fusion dish dog haggis.
After four years in Chengdu, China, Andy returned to the UK and joined just-drinks in 2012. Three years later, he was promoted to news & insights editor, before becoming deputy editor in May 2019.
Articles by Andy Morton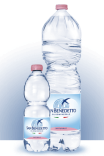 San Benedetto Group acquires shuttered Acqua Paradiso 13 April 2021
Italian packaged mineral water producer San Benedetto Group has bought a spring water plant that closed four years ago.
---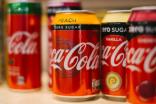 South Africa sugar tax led to plunge in high-sugar CSD volumes - study 13 April 2021
Sales of high-sugar soft drinks in South Africa fell by 28% in the 12 months after the introduction of the 2018 sugar tax, a new study has found.
---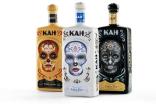 Amber Beverage Group takes Kah Tequila to China 13 April 2021
Amber Beverage Group is to launch Tequila brand Kah in China.
---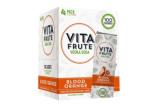 MGP Ingredients' Luxco Vita Frute Blood Orange RTD - Product Launch 13 April 2021
Luxco, the US distiller purchased by MGP Ingredients this year, has added a Blood Orange flavour to its Vita Frute range of vodka soda RTDs.
---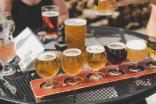 Craft beer loses ground in US as COVID hits hard in 2020 - figures 12 April 2021
Craft's volume share of the US beer market fell last year as the coronavirus appeared to weaken independents more than major brewers.
---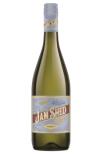 Accolade Wines adds Chardonnay to UK Jam Shed range 12 April 2021
Accolade Wines has expanded its Jam Shed portfolio in the UK for the second time in six months.
---
Nestle ramps up plant-based plans in Asia with non-dairy launches 12 April 2021
Nestle is to release three plant-based beverages in Asia as consumers in the region increasingly seek out non-dairy options.
---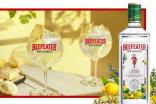 Pernod Ricard's 27.5%-abv Beefeater Botanics Lemon & Ginger - Product Launch 12 April 2021
Pernod Ricard has launched its second Beefeater "spirit drink" of the year, a lemon & ginger flavoured version of the London dry gin brand.
---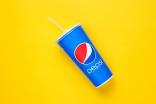 PepsiCo changes Pepsi recipe in India 9 April 2021
PepsiCo has reformulated its flagship Pepsi CSD brand in India to be "even more refreshing".
---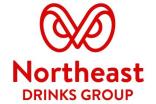 Northeast Drinks Group outlines Vermont Hard Cider Co plans as purchase completes 9 April 2021
The new owner of C&C Group's former US cider unit is to launch new products to help revive the Woodchuck brand.
---