just-drinks authors and correspondents
Andy Morton
Biography
Andy Morton started out in journalism in Glasgow, where he wrestled in mashed potato and wrote about Highland cows.
Tiring of the high-brow, he travelled the world working as an itinerant sub-editor in cities including Taipei, Sydney and Shanghai. While in Hanoi, he brought to the world's attention the Scottish-Vietnamese fusion dish dog haggis.
After four years in Chengdu, China, Andy returned to the UK and joined just-drinks in 2012. Three years later, he was promoted to news & insights editor, before becoming deputy editor in May 2019.
Articles by Andy Morton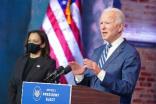 Trade group coalition calls on US President Biden to suspend tariffs 25 January 2021
European and North American trade groups have joined together to petition newly-installed US President Joe Biden for an end to a tit-for-tat feud with the European Union that has heavily impacted spirits sales on both sides of the Atlantic.
---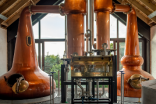 Scotch whisky category commits to carbon neutrality by 2040 25 January 2021
The Scotch whisky industry has pledged to have net-zero emissions from its own operations in place by 2040 as part of a new sustainability commitment.
---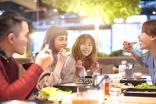 Fresh China travel restrictions threaten holiday alcohol sales - analyst 25 January 2021
The Chinese New Year selling period may face disruption after a new COVID-19 outbreak in China saw a return of lockdowns, an analyst has warned.
---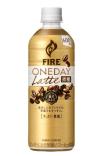 Kirin reveals healthy beverage line-up to battle Japan's coronavirus declines 22 January 2021
Kirin has unveiled a raft of new launches for 2021, including an amino acid bottled water developed with healthy-lifestyle partner FANCL.
---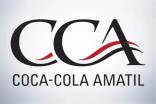 Coca-Cola Amatil enjoys second-half rebound in 2020 as acquisition looms - trading update 22 January 2021
Coca-Cola Amatil's core markets of Australia and New Zealand rebounded in the second half of last year as the soft drinks bottler and alcohol distributor emerged from a challenging 2020.
---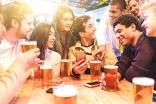 Brewers group in plea for help as 6,000 UK on-premise outlets close 22 January 2021
A trade group for the UK's on-premise operators has warned that the country's Government must do more to protect pubs, after new figures showed 6,000 licensed premises permanently closed in 2020 because of the coronavirus lockdowns.
---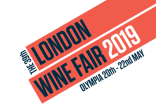 London Wine Fair to go "100% digital" in 2021 22 January 2021
Beverage industry events look set to face an uncertain future after the organisers of London Wine Fair announced that this year's exhibition will take place online. 
---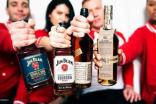 Anheuser-Busch InBev takes on Beam Suntory distribution in Brazil 21 January 2021
Anheuser-Busch InBev is to distribute Beam Suntory's spirits portfolio in Brazil, including the Jim Beam and Maker's Mark brands.
---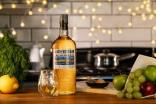 Beam Suntory expands Belgium, Luxembourg distribution arrangements 21 January 2021
Beam Suntory has signed another distribution deal, this time in Belgium and Luxembourg.
---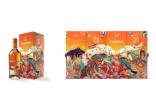 William Grant & Sons unveils Chinese New Year Glenfiddich pack 21 January 2021
William Grant & Sons has released a Chinese New Year-themed gift pack for the 21-year-old expression of its Glenfiddich single malt Scotch whisky brand.
---