just-drinks authors and correspondents
Alan Osborn
Articles by Alan Osborn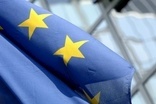 European Union vine plantings set to increase from next year 13 April 2015
The European Commission has proposed some modest help for the European Union's wine producers, who are struggling with a shrinking share of world markets and falling consumption in the region.
---
Global Drinks Industry Logistics - Part I: Europe 19 October 2012
In part one of this month's management briefing, London-based Alan Osborn looks at the condition of the logistics sector for drinks companies in Europe.
---
UK: Chapel Down Winery rails at EU 'wine' label ban 28 May 2012
The CEO of Chapel Down Winery has attacked a decision by the European Commission to ban the UK wine producer from using the word 'wine' on labels for a product it has made using grapes from Argentina.
---
EU: EU Committee backs wine reform changes 23 November 2007
A committee of the European Parliament has come down firmly in favour of drastic changes to the European Commission's plans for reforming the EU's wine sector.
---
BELGIUM: European Parliament accused of bowing to drinks trade 6 September 2007
The European Parliament has backed away from recommending the introduction of a harmonised health warning on alcohol packaging throughout the EU even though its own health committee had urged such a step.
---
EU: Ministers give Commission wine proposals rough ride 17 July 2007
The European Commission has told just-drinks that it will power ahead with its proposed wine reforms, despite an overwhelmingly negative reaction at the European Union (EU) Council of Ministers.
---
INDIA: WTO creates panel to rule on excise battle 22 June 2007
The World Trade Organisation (WTO) has created a disputes panel to rule on the vexed question of whether India's import duties on wines and spirits are so punishing they break WTO rules.
---
EU: European Parliament rejects tax increase call 24 May 2007
The European Parliament (EP) has rejected a European Commission proposal to raise the minimum level of excise duty on alcoholic drinks after MEPs failed to agree on a number of amendments to the legislation.
---
EU: EC tweaks wine reform proposal 23 May 2007
Significant changes in the European Commission's proposed wine reforms will be announced when the draft legislative proposals are adopted on 4 July, including a 3-year extension of the planting restrictions until 2013.
---
FRANCE: Champagne group tempers advert case defeat 26 April 2007
The Comité Interprofessionnel du Vin de Champagne (CIVC) believes that advertisements by a Belgian beer brewer using terminology associated with Champagne "are not likely to be allowed" following a recent ruling on misleading advertising by the European Court of Justice.
---