It has been the same old growth story for Constellation Brands over the past few years - strong performance in beer outpacing weaker results for wine & spirits.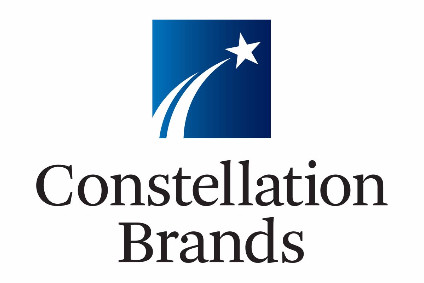 Third-quarter figures released last week showed little difference once more. In the three months to the end of November, organic beer sales jumped by 8% while wine & spirits were flat, even after stripping out the effect of Constellation's Canadian wine divestment in 2016.
The sale of those assets is an example of how Constellation is realigning its business away from wine. It really has been something to see a formerly wine-focussed company like Constellation turn into one that now makes almost two-thirds of its sales in beer, a process that began with its acquisition of Anheuser-Busch InBev's Modelo unit in 2012.
However, wine & spirits remains a significant part of Constellation's business, and the company's admittance last week that full-year performance for the category is likely to come in at the lower end of its 4-6% organic sales growth forecast worried some analysts.
SIG's Pablo Zuanic said that growth for wine & spirits in the next fiscal year is likely to be minimal for Constellation despite trimmings to its long tail. Stifel's Mark Swartzberg reduced his estimates of growth for the segment as he forecast increased spending to spur sales growth.
Other analysts were more optimistic, perhaps buoyed by news in the Q3 results release that Constellation had invested in craft spirits producers Copper & Kings American Brandy Co and The Real McCoy rum.
Wells Fargo's Bonnie Herzog said investments in the Constellation wine & spirits segment should start paying off next fiscal year. "This combined with its solid performance in beer should drive further upside," Herzog added.
Meanwhile, Vivien Azer at Cowen & Co said that Constellation was successfully "winding down problem brands" with the pruning of the wine tail. In the past two years, Constellation has turned its wine focus to higher-margin brands, and purchased premium blends such as The Prisoner, which retails for about US$50 a bottle.
Azer, however, points to a new category that could become just as important to Constellation as its beer business has. It is only two months since the company announced a $191m investment in Canadian cannabis company Canopy Growth but already some analysts are predicting the drug - which is due to be fully legalised in Canada this year and is seeing state-by-state legalisation in the US - could play a big role in Constellation's future.
Indeed, it may end up being more important than Constellation realises. Speaking to analysts after last week's results, Constellation CEO Rob Sands downplayed the threat that cannabis could have on alcohol sales as beer drinkers potentially switch to the newly-legalised stimulant.
In a note following those comment, however, Cowen's Azer states that in each of the leading three cannabis states in the US, tax generation from alcohol sales has slowed.
The past decade has seen Constellation shift its focus from wine to beer. Could the next one see its focus change again? Unlikely. But as cannabis grows in ubiquity in North America, alcohol producers will be forced to adapt to the evolving landscape.
---