When Heineken bought Carlsberg's Vung Tau brewery in southern Vietnam last month, it marked the latest in a string of investments by big brewers in the country.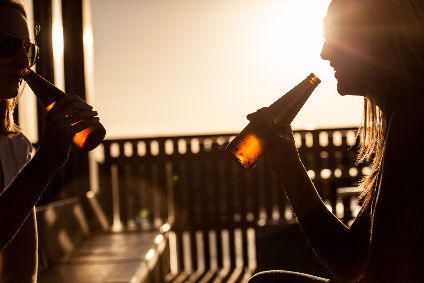 In its half-year results, Heineken said the acquisition would answer the need for greater capacity. "In Vietnam, beer volume, after a successful Vietnamese New Year, continued to grow double-digit in the second quarter," the brewer said earlier this month. "The Tiger brand showed particularly strong momentum. Improved consumer confidence, combined with the success of our portfolio strategy and commercial execution, were the main drivers."
Carlsberg also made mention of the Vung Tau divestment in its first-half results, released earlier this month, although neither party disclosed a value for the transaction. The sale marks one of Carlsberg's ongoing measures to right-size its business.
Despite the divestment, Carlsberg maintains a healthy presence in Vietnam, through its stake in Hanoi Alcohol Beer & Beverage Corp (Habeco). In a recent conference call with analysts, CEO Cees 't Hart said of Vietnam: "We have a footprint, which we would like to improve." 't Hart also noted that initial results from the April launch of the Tuborg brand in the country had been "ahead of expectations".
The developments in the country over the last two months symbolise the increased momentum in Vietnam. Rewind to May last year, and Anheuser-Busch InBev officially opened its brewery in Binh Duong province, close to Ho Chi Minh City. The site has a production capacity of 500,000 hectolitres a year with room to expand to 1m hectolitres.
This January, the Vietnam Beer, Alcohol & Beverage Association (VBA) was cited by a local news agency as saying Vietnam's beer industry would increase its output by a quarter between now and 2020.
In a Financial Markets Conference in Vietnam this May, Heineken's Vietnam Brewery managing director, Leo Evers, offered some insight into why the country has got the beer world so excited. Evers pointed to a large young population and a fast-growing economy. Of its 91.7m inhabitants, he said, 49% are under 30 years old and 34.3% are classed as urban.
"By 2020, the urban population in Vietnam will grow by 4m people, with beer per capita consumption 1.6x the level of rural drinkers," Evers said. Vietnam is Heineken's second largest profit contributor.
Citing Canadean stats, Evers also pointed out that beer accounts for 94% of total alcoholic consumption in the country and represents 31% share of the total beverage market.
"Premium is showing fastest growth and gaining importance," he added.
This sentiment was shared by AB InBev boss Carlos Brito, who said the market has a "very extensive high-end segment". He said in May last year that his company would go to bat with Budweiser, Stella, Corona and Hoegaarden.
Just as simply as barley, yeast, water and hops make a beer, then a growing young population of urban drinkers with a thirst for premium brands make a booming beer market.
---