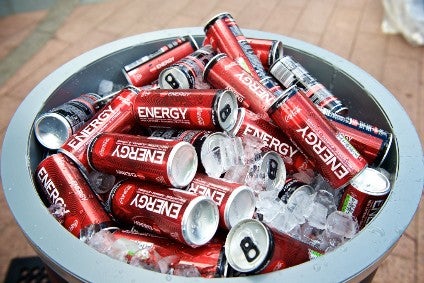 Coca-Cola Energy was only rolled out to the US in early-2020. Barely a year later, and the beverage's demise in the market has been confirmed by Coca-Cola. Meanwhile, over at Monster Beverage Corp, in which Coca-Cola holds a near-17% stake, sales hit another record high in the three months to the end of March.
According to GlobalData, the latest move indicates a clear gap in the US soft drinks market for "hybrid innovations".
Figures from GlobalData indicate a 10% rise in energy drinks sales in the US last year. The performance was buoyed by a spate of recent innovations, such as ginger-flavoured Monster Mule and functional energy drink Moonlight Wingman Smart Energy. Despite COVID-19 lockdown restrictions throughout 2020, the category remained a key purchase choice for many consumers across the country.
In GlobalData's 'Q1-21 Consumer Survey' for North America, 73% of US consumers said that energy-boosting ingredients are 'nice to have' or 'essential' to purchasing decisions. Notably, this comes at a time when health & wellness trends prevail and when energy drinks have, in the past, come under scrutiny for high sugar and unfavourable additive content. Brand owners have worked to offset this by adding functional claims or unique flavour innovations to their beverages.
"GlobalData's survey found that 82% of US consumers stated that immunity-boosting ingredients have a positive influence on their purchasing decisions, reinforcing that there's an opportunity for energy drinks brand owners to combine health & wellness claims with energy-boosting ingredients," said GlobalData beverages analyst Holly Inglis. "The US energy drinks market is highly competitive, so it's important that producers stay ahead of the curve in terms of beverage trends.
"It's plausible that Coca-Cola Energy risked falling behind in the long-term, due to a lack of flavour dynamics and health-halo claims."
Looking forward, the US energy drinks market is expected to maintain its strong rates of growth in 2021. At-home consumption is the new norm, and brand owners will continue to innovate their offerings to capitalise on the trend, GlobalData believes.
A further opportunity is 'digestive health'. The potential is strong, then, for hybrid innovations that combine natural energy-boosting ingredients with added vitamins and gut health claims.
Soft drinks looks outside for expert health & wellness help – Click here for a Just Drinks comment
Free Whitepaper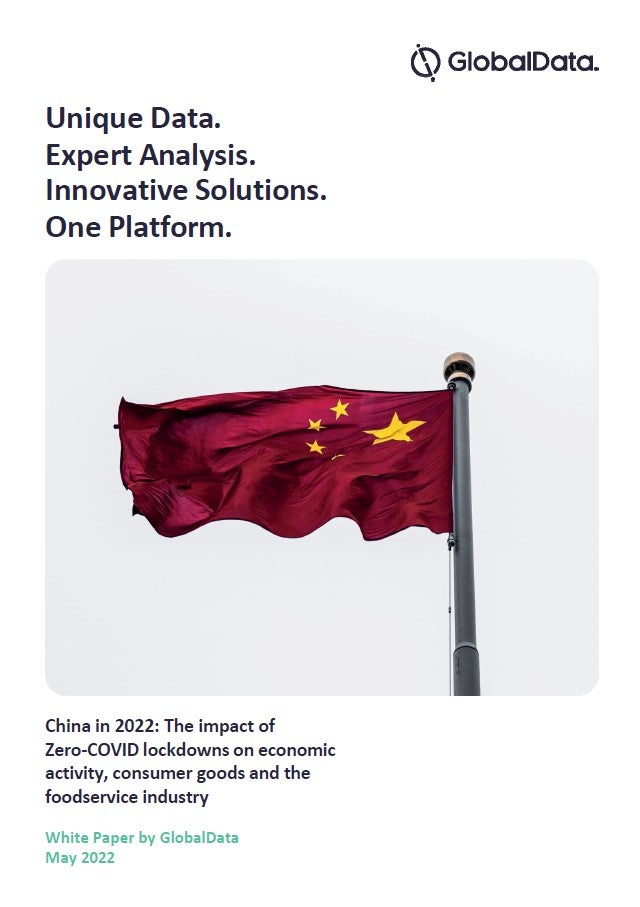 What is the impact of China's Zero-COVID lockdowns on economic activity, consumer goods and the foodservice industry?
While wanting to protect the country from being overwhelmed by Omicron, China's adherence to a Zero-COVID policy is resulting in a significant economic downturn. COVID outbreaks in Shanghai, Beijing and many other Chinese cities will impact 2022's economic growth as consumers and businesses experience rolling lockdowns, leading to a slowdown in domestic and international supply chains. China's Zero-COVID policy is having a demonstrable impact on consumer-facing industries. Access GlobalData's new whitepaper, 
China in 2022: the impact of China's Zero-COVID lockdowns on economic activity, consumer goods and the foodservice industry
, to examine the current situation in Shanghai and other cities in China, to better understand the worst-affected industry sectors, foodservice in particular, and to explore potential growth opportunities as China recovers. The white paper covers:
Which multinational companies have been affected?
What is the effect of lockdowns on foodservice?
What is the effect of lockdowns on Chinese ports?
Spotlight on Shanghai: what is the situation there?
How have Chinese consumers reacted?
How might the Chinese government react?
What are the potential growth opportunities?
by GlobalData