just-drinks' resident analyst, Ian Shackleton is back with us to run his eye over the drinks industry from an investor's perspective. This month, he looks at why drinks brand owners are struggling to keep the premiumisation trend afloat. Ian also walks us through the relevant stock market definitions for drinks and mulls the current CSR calm.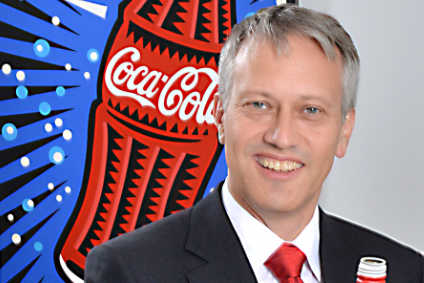 The calm between the storms? What comes next?
Every morning, I do a quick review of the day's UK Stock Exchange announcements - 7am start, if you'd like to join me. April was pretty depressing, with many companies dropping their financial guidance, others talking of cost-cutting and cash containment measures, and dividends to shareholders being cancelled.
In the last week or so, it's all gone rather quiet.
The same is true in the beverages sector. Most companies have now reported their Q1 results. Subsequently, analyst estimates have been reduced, discretionary spend - particularly on marketing - has been cut and there have been some dividend reductions.
Now, the newsflow has quietened down, certainly until we move towards the end of Q2. We'll have to wait and see what happens next. A lot depends - as I discuss below - on what shape the economic recovery is likely to take - V or U, W or L?
One area where I've seen gathering momentum among analysts is that, with consumers likely to be under huge financial pressure, brands could lose out to cheaper, private-label products, effectively meaning that the premiumisation momentum, which many consumer sectors have seen in recent years, will go into reverse.
In the past, I've always thought that the drinks industry was less at risk from this type of trading down. In the on-premise, you rarely get consumers asking for the cheapest beer or whisky available. The historically-strong brand preference in the on-premise has tended to influence consumer behaviour in the off-premise.
But, if the on-premise becomes a much smaller part of the overall drinks business, perhaps that will change.
At the same time, here in the UK, one doesn't come across much supermarket-branded lager. Some brewers do produce tertiary brands which might be seen as quasi-own-label, but they are still a very small part of total consumption. If you're stuck at home and just getting your beer out of the fridge, perhaps it becomes less important to have a well-known brand.
If this is correct, what's going to happen to the industry mantra of "drinking less but drinking better"?
Stock market jargon and what it means for beverages
At a time when stock markets have been seeing some strong gyrations due to COVID-19 (down in late-March and early-April, then back up in the last few weeks), it isn't surprising that we've seen a step-up in commentary, particularly in the financial media, but also in many broker reports. Within that commentary, there tends to be a growing use of jargon.
Earlier this month, I gave a 'jargon-busting' presentation to explain some of the terminology. Stock markets have a simple business model - there's usually one reason why a share price goes up or down, and that's the balance between people wanting to buy and those wanting to sell. As an ex-analyst, however, I know they like to dress up our explanations, perhaps in order to justify their existence (and their pay packets!).
We've seen a lot of talk in the last few weeks that 'value' stocks have done badly compared to 'growth' stocks. This has been especially bad news for value investors, such as Warren Buffett. Growth stocks tend to have a bigger valuation, usually reflected in a high price-to-earnings ratio. Tech companies are often cited as the archetypal growth stock, and their performance seems to be accelerating - we only have to look out of the window in the current lockdown and see the number of Amazon parcels being delivered to understand this.
Where do beverages fit? I would argue that certainly some of the spirits companies, like Pernod Ricard and Diageo, have been seen as growth stocks in recent years, given their strong revenue momentum. With the closure of the on-premise, however, and the uncertainty about how the channel reopens, that growth has hit the buffers.
Equally, a comparison is often made between 'defensive' and 'cyclical' stocks, which refer to how the stock is perceived to react to movements in the economic cycle. 'Defensive' is sometimes confused with 'value' but this can be misleading. Most consumer staples companies, including beverages, would be seen as 'defensive'. That's probably still true for, say, food companies like Nestle and Unilever, where business appears to be continuing relatively unaffected, despite COVID-19. Clearly, that's not true for most beverages companies, due to the lack of an on-premise sales channel.
Then, there's the question about the shape of the economic recovery going forward - will it be a V, or a U, or even a W? Or could it be worse? On the analyst call for The Coca-Cola Co's Q1 results, CEO James Quincey raised the prospect of an 'L'-shaped trajectory - that doesn't sound like much of a recovery at all. I could sense the analysts on the call taking a deep breath at this stage.
We could have a long debate about whether the recent rise in equity markets assumes a 'V' or 'U' recovery. We will all need a stiff drink if it turns out to be 'L'-shaped.
Where does this leave 'Environment, Social & Governance' and the drinks industry?
I've asked before here on just-drinks whether investors are finally getting serious about ethical investing. I have already concluded that the answer has been yes.
In recent weeks, there's no doubt that the key focus for any company has been to reassure investors that they're reacting quickly to the 'new normal' and that they have the financial strength to survive the current crisis. If they don't, then they've been looking to raise debt or equity to bolster the balance sheet. Consequently, 'Environment, Social & Governance' (ESG) has taken a backseat for companies. This, despite many investors having been quite vocal in saying there's no change to their commitment.
From what I've seen, companies' commitments to the environment have been put on hold for the moment. I'm not seeing new targets being set, and it may be that there's some roll-back on nearer-term plans. In soft drinks, for example, I've heard of some short-term targets for the move to recyclable PET slipping back, due to sourcing issues.
Social, on the other hand, has really come under the spotlight. Virtually every Q1 trading announcement started with a warm thank you to employees, their communities and other stakeholders for their efforts in the current crisis. I was particularly struck by Coca-Cola HBC's results statement, which had as its title "Keeping our people safe and customers served", with no mention of how the bottler has performed in the three months.
What strikes me is that, for most companies, having elevated the position of their employees in the hierarchy of stakeholders, it will be difficult to roll that back in future. This could make life tricky in the next few months as, undoubtedly, many employees will be made redundant due to the slower economy.
The media has already started to focus on 'the bad guys' who have been seen as not doing the right thing by their employees and other stakeholders. Think of Tim Martin at Wetherspoon, or Richard Branson at Virgin Atlantic. who have both had a bad press. Luckily, I think the beverages sector has stayed with 'the good guys'.
That's a very good thing. There will likely be some long memories out there of how you behaved during the war.
---