In his latest investor-based take on the drinks industry, former analyst Ian Shackleton takes a look at Kirin's broken promises, a results season where the latest numbers matter less than the future ones and who's currently on top in the Cola Wars.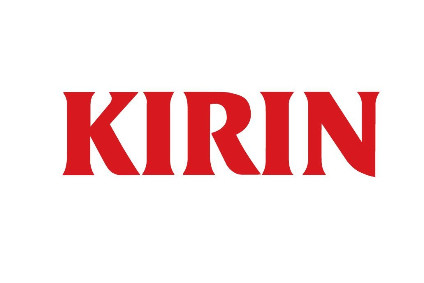 Kirin - no sign of a rising sun in beer
Although Kirin didn't register on my radar when an analyst, I've kept quite a close eye on this company over the years; partly as it seemed a possible consolidator in global beer, partly as I worked for the Japanese bank Nomura for eight years and that allowed me quite good access to company management.
In recent months, the group's become something of a poster child for events in Myanmar, where it has a joint venture with a group linked to the military (which seized power in a coup earlier this year). Back in January, Kirin promised a full review of its position and is now reported to have promised an exit from the joint venture within a year, possibly sooner.
Unfortunately, Kirin doesn't have a great track record in its international expansion plans in beer. I remember when they bought majority control of Brazilian brewer Schincariol in 2011, then taking full control a few months later, paying a total of US$3.84bn, for what appeared to be a second-tier operation without national coverage. Within six years, the business was sold to Heineken for a marked-down price of $0.7bn.
I'm on record as having described this as probably one of the worst deals in global beer.
It's been reported that the company paid $0.6bn for its stake in Myanmar; there must be a question-mark over how much of that will now be recovered. I think we can all agree that none of this is a great way to create shareholder value.
Other acquisitions, such as Lion Nathan in Australia and New Zealand (fully acquired in 2009) or the stake in San Miguel in the Philippines (also 2009), appear to have chugged along okay, but without much direction. Where there were potentially other attractive targets, such as Asia-Pacific Breweries, the company chose to sell its stake rather than compete against Heineken to take control.
Meanwhile, Kirin's domestic market has suffered from poor demographics and trading down from 'proper' beer to ready-to-drink products, which has been encouraged by the tax regime.
Last month, the group hosted a capital market event to set out its future strategy. One of the opening slides described the company as being in "health science, pharma and food", which surprised me as it looks like 75% of last year's profits came from beverages, either alcoholic or non-alcoholic.
Is Kirin looking to give up on beer altogether? Its operations in the category appear now to be just a cash-cow to finance expansion into other areas.
Certainly, investors would probably welcome some change. The share price is only just above the level reached in 2007, whilst rival Asahi's shares are up well over 100% in the same period. This poor performance did lead to some activism from investors last year, some of which appear to have supported an exit from non-beer operations. But, the company seems set on expanding in pharma and healthcare.
I think we can say 'sayonara' to Kirin's role as a consolidator in global beer.
Here we go again … with Q1
We're on the cusp of yet another results season and, finally, the mood in the financial markets looks good.
I've talked before about whether markets want to 'buy the vaccine story' or 'sell the lockdown'. Year-to-date, the global markets are well up so far and it's interesting that it's the 'value' sectors, such as financial services, leisure and energy, that have performed better. More-resilient areas like consumer staples, however, have under-performed, generally after a stronger showing in 2020.
The market's certainly been buying the vaccine recovery, so far.
Within the consumer sector, the 'steady eddy' food stocks have been broadly marking time, whilst some of the 'recovery plays' in beverages have moved up. Among the more recent broker research, analysts seem to be less focused on companies' Q1 numbers and more interested in the outlook commentary.
There's also a general expectation of some pretty different trading conditions across the globe; the UK and the US have been opening up their economies recently - which leads to some optimism - whereas parts of Europe, Brazil and India appear to be seeing a negative impact from higher infection rates.
Perhaps the biggest worry is how margins could trend. There's increased concern that global supply chains could come under pressure as demand renews, and the Suez Canal closure could still have an impact. It was interesting, then, that in its recent results, Fever-Tree guided for flattish margins this year, despite an expected uptick in revenues.
We've had a little taster already, with PepsiCo's results out last week - more on those later - and we'll see the real proof of the pudding in the next few weeks. I promise you a full review next time I write.
Blues and Reds doing well - but share prices not following suit
PepsiCo does everything it can to be at the front of the results queue. The group only consolidates the months of January and February for its international operations in Q1, for example, so they won't hold things up.
The company got its numbers out last week, beating The Coca-Cola Co, which announced this Monday. One up for the Blues!
The good news for PepsiCo is that Q1 was well ahead of analysts' estimates, both in revenues and profits. The Reds came storming back, though - Coca-Cola also beat expectations.
Of note is that both companies merely reiterated their full-year underlying guidance. PepsiCo is highly reliant on the US, which looks to be a good recovery market, so if Q1 was a beat and the full-year doesn't change, the market thinking goes, then something must be weakening. Coca-Cola did raise some of its headline guidance as it's much more international, meaning the company is benefiting from recent US dollar weakness when it translates overseas earnings.
Analyst reaction on both results looks positive. Despite that, the share prices were only just up on results day, and haven't risen materially year-to-date. This, despite the overall US market being up double digits: I told you that consumer stocks have been marking time!
The situation goes to show that even beating expectations with your results doesn't guarantee an out-performance for your shares at the moment. And, it doesn't matter whether you prefer Pepsi or Coke.
Click here for more analysis from Ian Shackleton on just-drinks
---