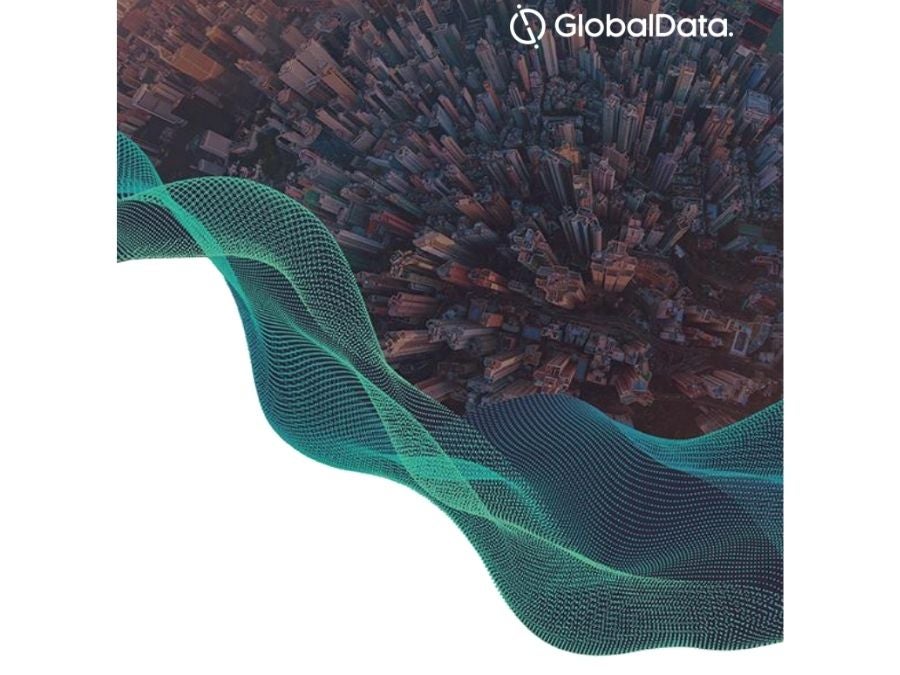 Consumer goods companies can no longer afford to ignore e-commerce as the channel continues to expand and become more complex and nuanced around the world, according to a new report from GlobalData.
The company's 'Ecommerce in Consumer Goods 2022' thematic research analyses the full e-commerce value chain, identifying the main consumer trends that will shape the channel over the next 12-24 months and outlining the steps taken by leading companies in the space, including Anheuser-Busch InBev, Carlsberg, The Coca-Cola Co, Diageo and Molson Coors Beverage Co.
According to GlobalData, the global e-commerce market for consumer goods more than doubled in size between 2010 and 2020, from US$86bn to $178bn. The company expects it to almost double again by the end of 2022, reaching $355bn, then expand to $509bn by 2025. The compound annual growth rate (CAGR) between 2022 and 2026 will be 9.4%, GlobalData predicts.
With this increased scale, e-commerce is also evolving to find more nuanced solutions, so brands and manufacturers will need to make extra efforts to understand shifts in consumers' online shopping behaviours, the report points out. It adds: "Online engagement intended to drive e-commerce purchases is becoming more sophisticated as consumer interactions increasingly include a wider range of digital tools and elements. As such, e-commerce solutions are now diversifying into sub-channels such as direct-to-consumer (D2C), Social Media commerce (s-commerce) and quick commerce (q-commerce), specifically relating to the platform and delivery options associated with each.
"Brands and manufacturers will need to consider which of these distribution routes is best suited for their products and portfolios and whether they are competing more on engagement, convenience or value within their wider e-commerce strategy."
The expansion of e-commerce comes in the context of the COVID-19 pandemic, which caused many businesses to pivot to online sales, leading to an acceleration of the channel's growth "beyond all predictions" since early 2020.
As a result of this enforced change in business strategy, companies will now need to focus on the challenges and benefits of e-commerce when reviewing their brand and investment plans, the report says. "The key themes and trends for immediate consideration will be centred around consumer demand for sustainability and value, in line with convenience. Understanding how e-commerce will address these is key for all businesses."
GlobalData analyses the typical e-commerce value chain, dividing this into five distinct sections:
Customer interface
Order management
Transaction processing
Fulfilment
After-sales service
The report also identifies and explores some of the key industry trends that are set to shape the future of e-commerce over the next 12 to 24 months. The themes include:
Evolving online and delivery models
Role of traditional retailers
Consumer engagement
Frictionless payments
Multiple devices
Security and safety concerns
Environmental impacts
COVID-19
Financial uncertainty
According to GlobalData, e-commerce giants are poised to expand beyond the increasingly saturated online retail markets in western countries, rushing to grab market share in emerging digital economies, with India and Africa set to become major battlegrounds.
The report outlines some of the major e-commerce players around the world – such as Amazon, Alibaba, Apple, Walmart and JD.com – and profiles specialist e-commerce vendors, including Deliveroo, Salesforce and Shopify.
For consumer goods companies – including beverage businesses – it highlights the performances of leaders in the channel, such as PepsiCo, Anheuser-Busch InBev, Carlsberg and Coca-Cola; however, it warns that any company that is still not active within e-commerce must be considered a "laggard" as e-commerce is no longer just a "nice-to-have" for businesses.
A-B InBev gains a mention for its swift exploration of a direct-to-consumer trial as COVID-19 swept the globe in June 2020 – including its Belgium-based online shop selling multipacks of cans and bottles, with multiple delivery options, and its 'BEES' e-commerce platform in Brazil, offering alcoholic beverages and snacks.
The report notes: "According to CEO Michel Doukeris, e-commerce is an opportunity to accelerate growth and expand A-B InBev's distribution and sales networks as the group looks to 'digitise and monetise' its ecosystem."
The report also outlines Carlsberg's new direct-to-consumer e-commerce beverage platform, 'Pour to Door', offering next-day delivery of beer. In the first half of last year, the company's O2O (online to offline) sales in China, its biggest online market, grew by 130%.
Carlsberg added that, in Europe, it is "collaborating with new e-commerce partners and rapidly entering the marketplace, fuelling last-mile delivery and quick commerce in particular".
GlobalData also draws attention to Diageo's recruitment drive, launched in 2021, to find "savvy individuals with e-commerce and digital expertise to help shape the future of e-commerce" at the company. The report says: "With a focus on 'a time to disrupt', the company is clearly recognising the need to bolster its resources in this channel to extend and optimise its offering."
Meanwhile, Molson Coors is highlighted for its 'Revl' D2C platform, launched in November 2020 in a bid to capitalise on the increased at-home consumption opportunities brought by the COVID-19 pandemic – which has led to e-commerce sales increases of 400% in Canada and 200% in the US.
For more details on GlobalData's 'Ecommerce in Consumer Goods 2022 – Thematic Research' report, click here.
The themes that will fill the consumer's headspace in 2022 – Click here for a Just Drinks focus