In light of the recent political unrest in the US - culminating in last month's storming of Capitol Hill - PepsiCo has shifted its corporate social responsibility narrative by announcing a suspension of all financial political action. The move was followed by the group's recent pledge to achieve more than double its climate goals.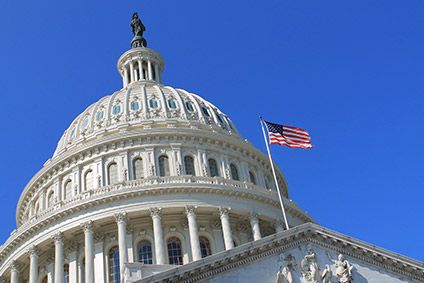 Climate change activism is widely considered by consumers to be a worthwhile cause: A recent survey of US consumers by GlobalData found that 45% consider the issue to be either 'more important' than before the pandemic or to be their 'top priority'.
"By halting political spending, PepsiCo joins a line-up of other brand owners that are also reconsidering their CSR narrative, including Walmart, AT&T, Facebook and Disney," notes GlobalData consumer analyst Amira Freyer-Elgendy. "Companies are keen to avoid negative public perception by supporting the 'wrong' politicians, and the Capitol attack has drawn attention to the actions of certain lawmakers who were trying to overturn Biden's win.
"These events have driven home that every brand investment needs to be carefully thought through, especially against the backdrop of a global health crisis."
PepsiCo has recently doubled down on its sustainability agenda, pledging net-zero emissions by 2040 and aiming to reduce its greenhouse gases by around 40% by 2030. In the same GlobalData survey, conducted in December, 89% of US consumers' purchasing choices were found to be influenced by how ethical, environmentally-friendly or socially-responsible the product or service is.
US consumers - How much is your purchasing choice influenced by a product's/service's ethical/environmental/socially responsible cues?
Freyer-Elgendy continues: "This demonstrates the wide appeal of eco-conscious product innovations and branding, while also signalling an ongoing trend among brands to back fewer politicians in future. Recent events have proven this a risky venture when it comes to public opinion.
"Now, more than ever, there is a debate to be had about what role politics should play in the FMCG landscape. Authenticity in any type of political activism is key here. With corporate green-washing and pink-washing being hot topics in the last few years, the public wants political action to be genuine. The delayed reaction from brands on rejecting Trumpism may undermine their authenticity, as consumers could perceive it as more of a token gesture after the fact.
"Putting the focus on widely acknowledged and supported issues, such as climate change, is a strategic move that is likely to garner the public's favour."
How COVID has changed consumers' shopping habits for the long-term - consumer trends
---