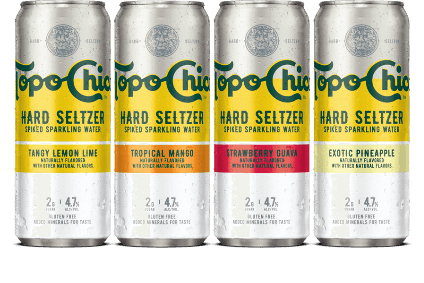 Earlier this week, just-drinks analysed The Coca-Cola Co's performance trends over the last five years. In this excerpt from the report, we consider what's currently top of inbox for CEO James Quincey.
Cut once, cut hard – In March 2020, James Quincey said Coca-Cola had no plans to cut jobs because of COVID. By the end of the year, the company had announced the loss of 2,200 positions around the world. The restructuring has affected operating units, the brand roster and – with a review announced in late-2020 – global media spend. Most of the rationalisation should be complete by the middle of 2021 and Quincey will hope that there will be no need for further cuts after that.
Better brand management – During Quincey's tenure, we've gone from lots of NPD and 'zombies' to swingeing cuts to the brand portfolio – and doubts expressed about the company's ability to foster 'challenger' brands. A return to a more coherent policy – and evidence of its success – will be needed as the COVID crisis eases.
More booze? – Topo Chico represents the dipping of a corporate toe in the tempting waters of alcohol. Partners such as CCHBC may be bullish about the prospects of greater involvement, but Quincey has admitted that what his company knows about the alcohol industry is less than what it doesn't know. The group's Molson Coors tie-up in the US is evidence of that. Is there more to come? Or is Monster Beverage Corp – which has hinted at launching its own hard seltzer and making an inroad into spirits – better equipped to go deeper into alcohol?
Channel shift – Coca-Cola has been disproportionately affected by COVID, simply because it derives so much of its revenues from out-of-home consumption. The crisis has changed that in the short term, but will the company prioritise a longer-term shift into retail and e-commerce?
More coffee? – From the Costa acquisition to PepsiCo's tie-up with Lavazza, this is turning into quite the battleground. As Costa continues to expand geographically and into new product areas, will the company need to make additional acquisitions to exploit the tea/coffee opportunity?
Environmental action – The plastics crisis affecting the planet isn't going away, however great the distractions of a global pandemic. Involvement in the World Wildlife Fund's 'Plastics Pact' in the US with its well-intentioned targets gives the right signals, but consumers will demand actions to go with the warm words – such as the rolling-out of 100% rPET bottles for Coca-Cola, Dasani and Smartwater, announced in early-2021.