As 2020 kicks off, consumer trends commentator Lucy Britner offers her views on the key trends that are set to shape the next 12 months.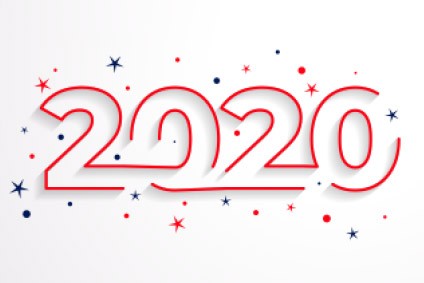 Opinion leaders take over from influencers
In the most recent edition of just-drinks' FUTURES, Laura Dennehy, head of content innovation at consumer trends company Foresight Factory, outlined a backlash among consumers against "how fake big influencers are perceived to be". Take the recent example from Keeping up with the Kardashians star Kylie Jenner. The influencer was heavily criticised for her social media antics earlier this month after she used her Instagram account (which has 157m followers) to lament the devastating loss of wildlife in Australia, amid the bush fires.
Shortly afterwards, she posted images of her new Louis Vuitton mink fur slippers.
When it comes to environmental concerns at least, Jenner would be wise to leave the influencing to the likes of opinion leader Greta Thunberg.
No- and low-alcohol shapes the on-premise
The move towards 'drinking less but drinking better' has been with us for a while. In the past few years, however, we have seen the birth of a whole new low- and no-alcohol category.
As momentum gathers behind the health & wellness trend, and as movements such as 'Dry January' become the rule rather than the exception, the on-premise will evolve. Venues such as BrewDog's "world's first" non-alcoholic beer bar in London will start to appear more, but the longer-term shakeout will likely result in bars that place equal emphasis on alcoholic drinks and non-alcoholic drinks.
The move towards convenience has been keenly felt in the rise of home deliveries and the demise of traditional retail. The evolution of this trend will see consumers demand the same convenience outside of their homes. Companies will bring more area-specific concepts to trial more quickly - and McDonald's cottoned on to this in the UK, with a trial last year of its 'grab-and-go' McDonald's to Go concept.
At the time of the launch, Henry Trickey, senior VP of development & IT at McDonald's UK & Ireland, said: "Changing tastes, new technology and more competition mean we need to continue to focus on investing in what matters most to our customers. We know that 'one size doesn't fit all' and that's exactly why we are launching McDonald's to Go - to allow us to trial different formats in different locations, depending on customer needs."
Elsewhere, ever-more sophisticated drinks dispensers will aim to offer consumers personalised flavours as well as providing a way to track hydration and calorie intake – all in a wide variety of out-of-home locations.
According to insights company Trend Watching, 2020 will see consumers "move from eco-status to eco-shame" because as more products become sustainable and affordable, there become fewer excuses not to buy them. "In 2020, millions of consumers will seek out products, services and experiences that help them alleviate rising eco-shame," the report says.
This 'shame' is likely to be heaped on brands that aren't making enough effort to up their sustainability game. In a release promoting its new plastic-free, natural fibre packaging, Colourform says: "We recently worked with a futurologist who predicted that as consumers mount pressure on brands to deliver sustainable alternatives, we will see a very rapid change in consumer behaviour. Consumers will actively avoid products packaged in materials which cannot be easily recycled, or end their life in landfill."
Carbon footprint tracking
Convenience and sustainability will collide with consumers expecting to see carbon footprint credentials on menus and packages. In the food industry, UK meat-free business Quorn Foods offers an early example of what we can expect from other brands. The company has partnered with the Carbon Trust to provide Carbon Trust-certified data for around 60% of its top-selling products. Information will be available online, with a plan to roll it out onto product packaging throughout this year.
Carbon Trust MD Hugh Jones said as part of the announcement: "It's really important that consumers have robust information to help inform their purchases."
Speaking of robust information, as technology advances, consumers will be looking for brands to objectively prove their claims. Blockchain will be the big winner here, since the digital ledger offers companies a foolproof way to back up a range of claims, including provenance declarations, fair trade certifications and sustainability pledges.
Major players are already exploring the space. Last year, Starbucks announced a partnership with Microsoft's Azure Blockchain Service to develop a feature for its mobile app that shows customers information including where their packaged coffee comes from, what Starbucks is doing to support farmers, as well as where and when it was roasted.
The convergence of retail and e-commerce will continue and as more everyday objects become 'smart', we can expect shopping to become more seamless. From fridges that order their own food to vending machines that alert an engineer when they need servicing, the world of smart technology is moving fast. In China, new 'smile-to-pay' tech sees consumers use facial recognition technology to pay for their goods.
With increased consumer reliance on smart technology - and a desire for a personalised service - comes a wealth of data, which will allow for hyper-targeted marketing.
As some of us struggle under the weight of fast-advancing technology as well as data and privacy concerns, there could be a backlash. For the drinks industry, this could materialise in the form tech-free spaces, Wi-Fi dark zones and more events focused on good old-fashioned human connections.
---