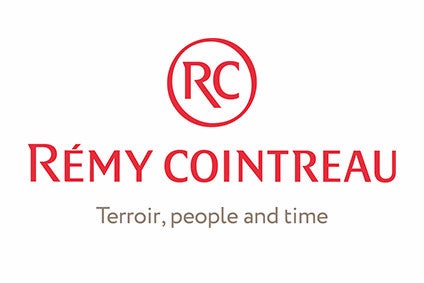 Earlier this year, Just Drinks analysed Rémy Cointreau's performance trends over the past five years. In this excerpt from our report, we consider what's currently top of inbox for the company.
Maintaining momentum – As trading during fiscal-2021 (to the end of March) became more favourable, anticipation has grown about what is to come during fiscal-2022. The first quarter saw sales soar by 105% on the corresponding three months in 2020 (to the end of June), although this was no surprise, given the weak comparisons with the height of the pandemic last year. The challenges will come in the second half of the year, though – can Rémy come close to matching the bounce-back performance of last year's third and fourth quarters?
Finding balance – The recent performance of Rémy's Cognac business has been a cause for celebration, but the overall balance of the business, both in terms of categories and geography, remains open to question. Reinvesting more of the Cognac riches in the rest of the business – building scale for Cointreau, Mount Gay, St-Rémy and the whiskies, in particular – would help to address this.
Retour à Champagne – Eyebrows were raised when Rémy announced its Champagne re-entry last year through the Telmont acquisition. The move looks timely, however – buying when Champagne sales are hard-hit – given the underlying long-term strength of the category. The signs are that the company is carving out a distinctive niche for its new baby. Comparisons with its travails managing Piper and Charles Heidsieck, therefore, are not relevant.
Driving digital – The appointment of a dedicated head of digital as the pandemic shifted so much activity online was a positive if obvious move for the group. Now, Rémy needs to pay off after a positive start, including the opening of 'e-boutiques' for Louis XIII and the creation of a 'Virtual Cocktail Studio' in tandem with online delivery service Drizly in the US.
Post-pandemic positivity – This in turn leads into CEO Eric Vallat's bullish assessment of consumer trends as the world begins to emerge from the horror of COVID-19. Speaking to analysts in the wake of the company's fiscal-2021 results announcement, Vallat highlighted a number of pandemic trends, including a robust retail channel, a strength in online sales and marketing, trading-up and the demystification of mixology. All of these can play to Rémy's strengths – the company now needs to work to exploit them.
Rémy Cointreau Performance Trends 2017-21 – results data