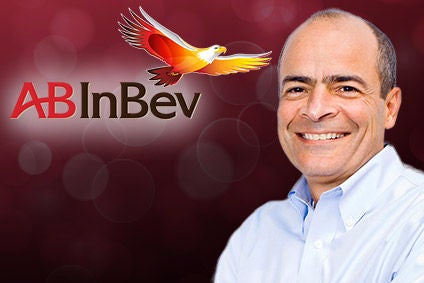 Earlier this month, just-drinks analysed Anheuser-Busch InBev's performance trends over the last five years. In this excerpt from the report, we consider what's currently top of inbox for CEO Carlos Brito.
After the pandemic – Anheuser-Busch InBev came out of 2020 in better shape than its main rivals, but this was a remarkable year from which it's hard to draw firm conclusions. The company has momentum in the first half of 2021, but faces tougher comparisons as the year wears on. Dividends have drifted from EUR3.60 to EUR0.50 (for 2019 and 2020) during this five-year period, which is hardly a ringing endorsement of recent performance
Debt hangover – The financial consequences of the succession of huge deals still hang around A-B InBev's head, in the shape of an uncomfortably heavy burden of debt. The Carlton & United Breweries deal in Australia, October's Asia-Pacific IPO and recent bonds issues cut this to below $83bn by the end of 2020, but that amounts to 4.8 times normalised EBITDA (in an admittedly difficult year), when the company would be more comfortable with 2x EBITDA. Could this hamper the group's ability to do deals such as the mooted involvement with ThaiBev in Vietnam's SABECO?
Earlier this year, South Asian brewer ThaiBev confirmed plans to launch an IPO for its combined Thai and Vietnamese operations on the Singapore Stock Exchange. A key focus for BeerCo, the name under which the combined divisions will be listed, will be Vietnam's beer market, the fastest-growing in the world between 2014 and 2019 and one in which ThaiBev has a considerable stake.
Scattergun seltzers? – You wait ages for A-B InBev to launch a hard seltzer, and then about eight come along at once. The jury's out on the company's portfolio approach to the category, which combines big beer names (Budweiser, Michelob) with specialist brands. Expect more launches – and some trimming of underperforming SKUs – as time passes
Beyond beer – Some efforts have been made in this area – and perhaps COVID has hampered the company's ability to do more – but we're still waiting for A-B InBev to get serious when it comes to spirits and wine. Is there a transformational deal around the corner, or will debt have to be driven down further first?
Back in the early days of the novel coronavirus, a pandemic that became so much a part of our lives last year, brewery owners and operators were focused on one thing and one thing only: Survival.
Room at the top? – The speculation around the possible departure of Carlos Brito seems to have calmed down – for now. Rather like sports team managers, there's little point in getting rid of a CEO if there's nobody better to take their place, and Michel Doukeris, CEO of US arm Anheuser-Busch, appeared to be the only credible successor last autumn. But, 17 years in the hot seat is a long time, so some kind of succession planning is not merely prudent, but necessary
If last year's reports are to be believed and Anheuser-Busch InBev's CEO is readying his exit, then the depth of the pool of potential replacements seems rather shallow.
Anheuser-Busch InBev Performance Trends 2016-20 – results data