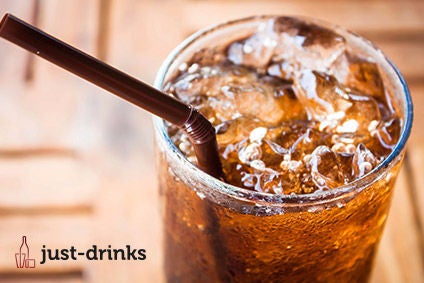 With the end of the year looming, just-drinks takes a look back at 2019. Here are the ten most-read comment articles written by our soft drinks experts, led by category commentator Lucy Britner, over the last 12 months.
10. Bar Nøne launch proves Coca-Cola is faster – but still not first
January saw yet another launch in the adult soft drinks category. Another company keen to target moderation trends with a cocktail-style beverage that fits comfortably into on-premise accounts. Except, this time, the brand owner is not the usual metropolitan startup. This time, through the launch of Bar Nøne, it is Coca-Cola Co targeting alcohol alternatives.
9. How soft drinks companies can trump the water fountain
just-drinks' new soft drinks commentator, Lucy Britner, looks at the next wave of smart drinks dispensers, as soft drinks companies continue to innovate around ever-tightening rules on plastic.
8. Why Gen Z's interest in health & wellness should boost soft drinks innovation around Asian ingredients
Soft drinks commentator Lucy Britner takes a closer look at the driving forces behind flavour migration in Asia-Pacific.
7. Soft drinks and plastic – The unbreakable bond
Have a guess at who said this: "We are the first generation to understand the consequences of our impact on the planet, and the last that can do something about it." The chief executive of Greenpeace? Greta Thunberg? Prince Harry? All wrong. The quote comes from a senior executive of Coca-Cola bottler Coca-Cola European Partners that I spoke to in London a couple of years ago.
6. Why there's room for both Coca-Cola Energy and Monster
With The Coca-Cola Co's "test and learn" attitude to new product launches, the group's latest move in the energy drinks sector is not a stretch. But, with a stake in major energy player, Monster Beverage Corp, the logic appears unclear. just-drinks deputy editor Lucy Britner explains why there is room for both brands in the burgeoning energy category.
5. How soft drinks can tap into meal delivery revolution
Soft drinks columnist Lucy Britner turns her attention to takeaways. As the trend towards convenience and frictionless delivery continues, where do soft drinks fit in?
4. Food for thought? Nutritional drinks enter the wellness zone
Are beverages ready for ingredients such as potatoes and rapeseed oil, microalgae and turmeric? Lucy Britner finds that in the era of well-being, functional drinks are moving far beyond just a snack in a bottle.
3. Where to position cannabis-infused soft drinks for the greatest success
A functional drink that actually 'functions' is a very saleable commodity. Soft drinks infused with cannabis extract cannabidiol (CBD) could be just that and, for that reason, an awful lot of soft drinks executives are talking about them, albeit sometimes in hushed tones. Richard Corbett looks at the opportunities out there for CBD-infused drinks.
2. Has the soft drinks category missed the premiumisation train?
The UK's gin boom has allowed for a raft of innovation in the mixers segment. In turn, the availability of premium mixers has provided non-drinkers with more sophisticated options. But, where does this leave the rest of the soft drinks category, asks Lucy Britner.
1. Are full-sugar soft drinks the new niche?
Has the sugar tax altered the playing field so much that full-sugar is now considered a niche selling point for soft drinks? Lucy Britner takes a closer look.