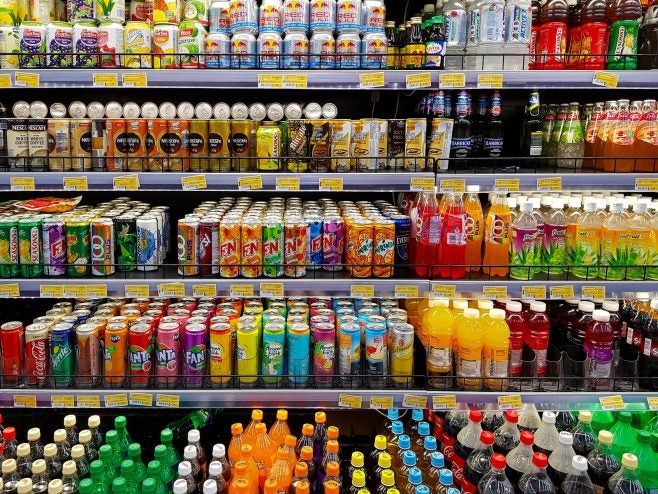 10. How soft drinks brand owners can rise in the fall
A new season, a new soft drinks commentator! Phil Tappenden joined the Just Drinks ranks in September and brought season's greetings with him.
9. Buzzwords – Cannabis paves the way for new wave of psychedelic soft drinks
In early-August, US Senator Chuck Schumer proposed legislation to legalise marijuana at the federal level, bringing cannabis-infused drinks one step closer to the mainstream. But as herbal highs reach new heights, which ingredients will provide the buzz? And what other highs might be around the corner?
8. How soft drinks is trying to save the world, one bottle label at a time
In a move bound to have marketers convulsing, some soft drinks brand owners took to ditching their labels this year. Phil considered the successes of efforts so far.
7. Sorry, Coca-Cola Co, you're just not total enough for Monster Beverage Corp
Rumours swirled in November linking Monster to a merger with Constellation Brands, setting up a potential clash with minority partner The Coca-Cola Co.
6. Gen Z, personalisation and the future of functional drinks
There has been much talk of functional drinks since the pandemic hit. But, who's actually drinking them, what exactly are they drinking and what does the future of the category look like?
5. Does PepsiCo's alcoholic Mtn Dew pave way for Hard Coke and Hard Pepsi?
The August release of the 5%-abv Hard Mtn Dew felt like a significant landmark in an increasingly blurred beverage world.
4. The food pairing opportunity for soft drinks
From ghost kitchens to more thoughtful on-the-go offers, emerging food trends present big opportunities for soft drinks brand owners.
3. How soft drinks can make the most of the reopening on-premise and foodservice channels
As lockdown restrictions started to lift in markets across the world in May, hospitality venues re-opened their doors or prepared to increase their capacity. Lucy explored how soft drinks brand owners could make sure they get their fair share of the expected boost to on-premise and foodservice sales.
2. The booming e-sports and e-gaming marketing opportunity for soft drinks
One consumer trend to have been super-charged by the pandemic was the e-sports trend. For soft drinks brand owners, argued Phil in November, this presented an opportunity too good to miss.
From White Claw to Mike's, Drty to Bodega Bay, hard seltzers were big business this year. But, could the success of alcoholic sparkling water provide a fillip to the sparkling water category itself?