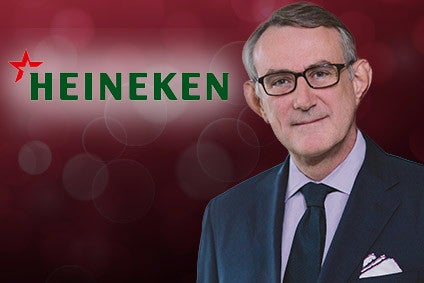 With the end of the year looming, we take a look back at 2020. Here are the ten most-read articles written by our beer experts, led by category commentator Stephen Beaumont, over the last 12 months.
10. Why is Anheuser-Busch InBev bidding farewell to its CFO?
While Anheuser-Busch InBev is most definitely a global brewer, its management is a sturdy coterie of Brazilians who have been there since the start of the company's run from regional star to world dominance. CEO Carlos Brito is one, having helmed the company through its various incarnations for 15 years. Departing-CFO Felipe Dutra is another, working alongside Brito for all of those 15 years and during their time together at AmBev, the Brazilian brewer that has served as the platform for the A-B InBev project.
9. Carlsberg and Marston's may be winners in UK JV, but there are losers
Since COVID-19 started its worldwide creep earlier this year, the impact of measures introduced to curb the coronavirus has weakened a vast swathe of businesses. In drinks, industry observers held their breath in expectation of a splurge of M&A activity, at bargain-basement prices. First in the firing line in the UK were on-premise operators, almost all of whom had to furlough staff to stay afloat. Against this backdrop, Carlsberg's plan to consolidate its UK operations into a joint-venture with brewer and pub operator Marston's – and paying up to GBP273m (US$332m) for the privilege – appeared counterintuitive.
8. Black Lives Matter – How brewers can be part of the coming change
The 'Black Lives Matter' movement prompted us all as individuals to question our views on our fellow humans. Companies are not immune from this self cross-examination, with just-drinks' beer commentator, Stephen Beaumont, suggesting the brewing community has a big part to play in driving future equality for the black community.
7. Why 'Quality Control' is the name of the beer game, no matter your size
Although not the most glamorous aspect of brewing, being able to provide the consumer with an assurance of your beer's quality is where it's at. Stephen Beaumont believes that what has previously been the preserve of the industry's larger brewers now needs to trickle down – not literally – into craft beer.
6. How hops could become part of beer's marketing lexicon
In days gone by, the role of hops in brewing was only of interest to the true beer aficionado. Times have changed and, with the advent of the craft brewing boom, consumers know more about hops than brand owners give them credit for. Stephen Beaumont believes this awareness offers a marketing opportunity for beer brands big and small.
5. How to adapt your beer sales to the 'new normal'
Back in the early days of the novel coronavirus, a pandemic that became so much a part of our lives this year, brewery owners and operators were focused on one thing and one thing only: Survival. No one had the time to waste pondering how the market might play out in six months or a year when many, perhaps even most, industry observers were predicting the very strong possibility of an industry collapse. Seven or eight months down the road, the times hadn't been quite as tough as many suggested they might have been.
4. Craft beer is dead. Long live craft beer
If recent headlines at the start of this year were to be believed, the craft beer category is not in a good way. As some smaller players merge to grow scale, others are being sold on by their sugar-daddy owners. And, what of the staff shake-outs we're seeing?
3. How the post-COVID-19 beer industry will look
Everyone was asking, so Stephen Beaumont had a stab at answering: What will the world be like when we come out 'the other side'?
2. What advice for the beer category in the time of COVID-19?
There was only one subject on everyone's minds this year, Stephen Beaumont included. In March, our beer expert looked at the options available to brewers in these deeply troubling times.
1. Van Boxmeer leaves behind a more worldly Heineken as CEO dances out the door
When Anheuser-Busch InBev CFO Felipe Dutra announced in February that he would be stepping down, the prospect of his replacement – another Brazilian man – did little to reflect today's widening global beer market. Those who decried beer's lack of diversity now had even more to shout about after Heineken said it would replace Belgian CEO Jean-François van Boxmeer with Dutchman Dolf van den Brink.