Immediately following the UK's decision yesterday to leave the European Union, the Pound dropped to its lowest point against the US Dollar since 1985. The referendum on the UK's membership of the EU has sent shockwaves across Europe and caused UK Prime Minister David Cameron to tender his resignation.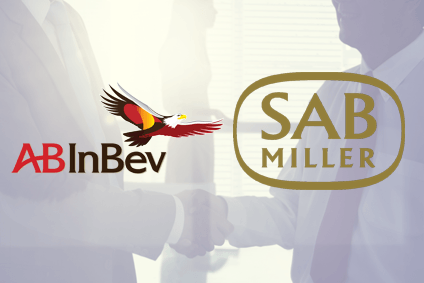 The turmoil has also led analysts to again call into question any impact the result might have on the biggest deal in drinks history - Anheuser-Busch InBev's US$107bn takeover of SABMiller.
Bernstein's Trevor Stirling said AB InBev locked in the GBP-US$ rate at the time that the agreed bid was announced, which means that the brewer would not benefit from the weaker Sterling in the event of Brexit.
This morning, Stirling re-issued a note on the potential impact on the ABISAB deal. "In the event that the UK voted for Brexit, and the GBP devalued significantly enough for the underlying SAB share price to rise to GBP44 or above, the SAB board could retract its recommendation of the deal," said Stirling. "It would be a very tricky decision for the board. Whilst each member of SAB's directors has signed an irrevocable undertaking to vote in favour of the deal in respect of their personal shareholdings, we do not believe that there are any restrictions on the board's ability to withdraw its recommendation of the deal."
Analysts at Societe Generale, however, said speculation that the ABI/SAB deal would fail now that Sterling has weakened significantly is "overdone".
Laurence Whyatt and Andrew Holland said: "Whilst this could happen if the deal continued as a 'Scheme of Arrangement', which is the current structure, ABI has the ability to switch the deal to an 'Offer', which has different rules."
AB InBev had outlined the option to switch to an offer in initial takeover paperwork.
"This way AB InBev only needs 50% acceptance to complete the offer and get control," the analysts said. "If they get 75% acceptance, AB InBev can pass any resolution and so can de-list the business making it pretty unattractive to most investors, and at 90% can force any other remaining shareholders to sell."
Soc Gen said the process would become more complicated but reiterated that "the rationale for ABI to acquire SAB is compelling".
---