Earlier this week, US trade body DISCUS released a full breakdown of figures on how the spirits category is performing in the US market and internationally. The sector continued to steal share from beer in the US last year. Here, just-drinks examines some more trends to keep an eye on: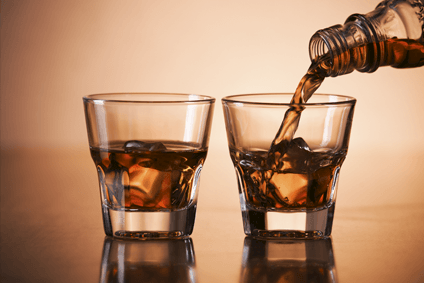 Tequila is one to watch in the US
Tequila volumes in the US last year grew by 5% to 13.8m cases, while sales were up 4% to $2.1bn. High-profile celebrity backing of Tequila brands will no doubt have boosted the category. Sean 'Diddy' Combs last year jointly acquired the DeLeón brand with Diageo. Beam Inc, now Beam Suntory, also agreed a deal with Justin Timberlake to relaunch his Tequila brand as Sauza 901 and George Clooney is continuing to roll out his Tequila Casamigos.
Vodka and American whiskey remain king
As a category, vodka is still king in volume terms with a lift of 1.6% to 67m cases. Sales rose by 3.3% to $5.8bn. However, DISCUS noted that flavoured vodkas were "down". American whiskey saw volumes increase by 7.4% to 19.4m cases and sales lift by 9.6% to $2.7bn, helped by interest in flavoured whiskies.
The US's growing thirst for Irish whiskey remains, but the category is still small
Sales of Irish whiskey in 2014 were up 10.7% to US$550m, while volumes rose by 9.1% to 2.8m cases. The growth was concentrated in the "high end" and "super premium" categories, but Pernod Ricard's Jameson still continues to dominate the US scene. Irish whiskey now sells more than single malt Scotch in volume terms; 1.9m cases last year, but single malt Scotch's premium image meant its sales totalled $645m, up 9.2%.
Craft distilling is still showing significant growth
In 2010, the US had 92 "small" distillers. In 2014 there were more than 700. Whiskey is the favoured category among craft distillers, according to DISCUS. However, the sector remains relatively small, accounting for only 1.7% of the overall US spirits market by volume.
Whiskey is driving export growth for US spirits
American whiskies now account for 70% of total spirits exports from the country, as the 'Mad Men' effect continues to hold. Last year, exports of all US spirits reached $1.56bn, a rise of 3.7%. Bourbon and Tennessee whiskey saw export sales edge up to $1.02bn.
Established export markets still growing, with Singapore, Brazil strong outsiders
Canada, the UK and Germany are the top three export markets for US spirits - and each has seen strong growth in the past ten years. Of the top ten export markets, Singapore - a gateway for China - has seen the most signifcant lift since 2004, with exports up 545% to $31.6m in 2014. Second biggest growth came from France, with sales climbing 304% to $111.6m. Outside of the top ten, Brazil has been the market to watch with sales up 208% in the last decade to $9.5m last year.
---