In mid-August, Treasury Wine Estates released its full-year results for fiscal-2017. The group saw its sales in the 12 months to the end of June rise in organic terms on the year-prior by just over 11% on an 8.5% volumes lift. Here, just-drinks considers TWE's performance over the past five years.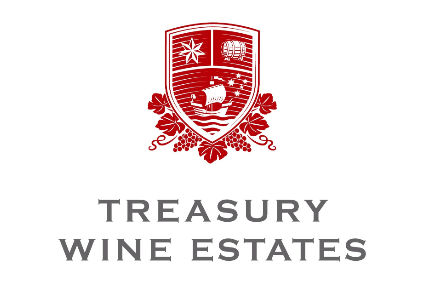 Whatever grapes they're putting into the wine brands at Treasury Wine Estates, they are working. Everywhere you look across the group's financial performance, it all looks - for now, at least - to be going in the right direction.
In terms of its last five years of performance, TWE saved its best until last, with a particularly strong financial-2017. Year-on-year, TWE's net sales for the 12 months to the end of June grew by 11.3% in organic terms to AUD2.4bn, while net profits jumped 63% to AUD269.1m.
The company's rate of growth over the five years is best highlighted by gross profits, which have almost doubled from AUD425m in financial-2013 to AUD833m in financial-2017. Its EBITDA performance has also been impressive, jumping from AUD136m in 2013 to AUD543m in fiscal-2017.
Whilst other major international drink giants have looked to sell off, dismantle or consolidate their wine divisions, Treasury has gone about adapting and building its business model for the future.
But, it has been far from plain sailing over the last five years. Our coverage here starts in 2013 with the departure of then-chief executive David Dearie following a disastrous US performance that forced the group to destroy thousands of litres of wine having over-estimated demand. The move resulted in a write-down of US$145.4m from its US business and saw the board issue the damning statement that "now is the right time to look for a new CEO".
The US troubles continued to plague the business into the following year, with more profit downgrades after being the subject of a rejected US$3.38bn takeover bid by US private equity firms KKR & Co and Rhone Group.
By then, TWE had Michael Clarke at the helm, a man not only able to fight off bids from private equity, but has quietly moved the company into smoother waters, not just in the US, but around the world.
But then, he had little choice but to. The business is very different now to the one that drinks analysts were dismissing as "rudderless" and "lacking in leadership and direction" in fiscal-2014.
What has been striking about Treasury's performance since 2013 is how it has built success on the back of slightly different strategies in all its key markets: Australia & New Zealand; Europe & the Middle East; Asia, and the Americas.
All of which has been carried out with a clear focus, driven by Clarke, to drive out costs at one end of the business, but to invest in its brands and consumer marketing at the other, all played out against a highly-disciplined trading strategy.
Indeed, as Clarke puts it, TWE's journey has seen it "transition from being an order-taking, agricultural company to a brand-led marketing organisation". It is this strategy that, Clarke believes, puts TWE on course to achieve "high-teens EBITS margins" by fiscal-2020.
Having come from an FMCG background, spending time at The Coca-Cola Co, Kraft Foods and Premier Foods, it is noticeable how focused Clarke has been on getting the strategy right for each of the group's brands; looking to build up ranges, or portfolios, in a controlled, focused way. This approach has seen Clarke cut the number of brands within the group from 83 in 2014 to under 50 today.
The strategy has been most effective in the US, but has also driven growth in Asia to a position where China is close to becoming the company's biggest profits contributor.
Discipline and focus are the keywords for Treasury. The company is clearly reaping the dividends now of some careful brand portfolio management over the last three years in all its key markets, region by region. Existing brands have been given astute licks of paint with range extensions to explore new premium opportunities, particularly in the US and China.
Speaking to just-drinks earlier this year, Clarke explained that TWE's plans for each region and market are all laid out for the next five years. "We're really disciplined in our thinking on the future," he said.
He has also said Treasury is prepared to grow through acquisitions, if the right deal comes along that will add even more strength to its portfolio. Indeed, in late-2017, the Robert Mondavi wine business was the latest big name to be linked to Treasury.
Moving forward, Clarke is certainly open to more transactions being done: "Our business model is to layer on incremental portfolios or businesses," he told us. "That is incredibly margin-accretive for us."
Treasury Wine Estates' Full-Year Net Sales 2013-2017
| | | | | | |
| --- | --- | --- | --- | --- | --- |
| | 2013 | 2014 | 2015 | 2016 | 2017 |
| Net Sales | 1688.7 | 1705.6 | 1848.3 | 2232.6 | 2401.7 |
Source: Company results
Treasury's top-line has performed remarkably well over the last five years climbing from AUD1.69bn in fiscal-2013 to AUD2.4bn in fiscal-2017. In keeping with the group's overall growth strategy, progress has been steady, year-by-year, once it had got through the pain of fiscal-2014.
Clarke really took a hold of the business in fiscal-2015, the company's - in his words - "reset" year. 2015 has to be seen as the pivotal year in Treasury's short history. It was the year the company secured its future with a performance that, in Clarke's view, "achieved in just 12 months, what might reasonably be expected to occur over a two- to three-year period". Not only that, but a group-wide re-structuring strategy in the 12 months succeeded in bringing in cost savings of US$32.7m.
To cap it all, net sales in fiscal-2015 increased by 8.4% to AUD1.85bn.
Category highlights
Treasury's real strength lies in the breadth and diversity of its brand portfolio across all the major price points. Its rollcall of brands includes a raft of what the company calls 'masstige' - mass prestige - brands. These comprise big sellers at premium price points, including Beringer, Lindeman's, Wolf Blass, Rosemount Estate. At the higher end, the Treasury arsenal boasts Greg Norman Estates, St. Clement, Stag's Leap and its flagship luxury brand, Penfolds.
The group's turnaround strategy centred largely around premiumising its range and its offer. To ensure this new approach was understood by staff and consumers alike, the company split its luxury and premium brands away from its mainstream wines into two units in key markets including Australia, New Zealand and the Americas.
This meant the group could have a far more focused approach on its key premium brands. The release dates for the Penfolds Bin series, as well as for icon and luxury collection wines, were moved from the first quarter of the calendar year - the group's fiscal-Q3 - to October to ensure the wines were in the market for longer.
TWE's premium wine performance continues to be driven by Penfolds, which has cemented its well-respected status among consumers over the last five years. The brand's success has also created a halo effect that the business as a whole has been able to use to help promote the other premium brands. Penfolds certainly sets a benchmark for other brands, both within Treasury and across the broader wine industry, to follow.
Treasury Wine Estates' Full-Year Volumes 2013-2017
| | | | | | |
| --- | --- | --- | --- | --- | --- |
| | 2013 | 2014 | 2015 | 2016 | 2017 |
| Volumes | 32.1 | 30 | 30.1 | 33.6 | 36.4 |
Source: Company results
Treasury Wine Estates' Full-Year Net Sales by Region 2013-2017
Source: Company results
Treasury has turned its position full circle in the vitally-important US market over the last five years. Things could not have looked worse in fiscal-2014 when the business was forced to destroy AUD145.4m worth of wine in the country. But, whilst that put TWE on the back foot, the move to acquire Diageo's wine interests in early-2016 for US$552m - and, with it, the power brands of Blossom Hill and Piat D'Or - put the group firmly back in the game.
At a stroke, the transaction transformed Treasury's Americas strategy. CEO Clarke described it as a "game-changer" for the business, giving it access to both mass volume and luxury wine brands, thereby enabling it to "step-change our growth in the US, Canada, Asia and Latin America". In fiscal-2015, sales from Treasury's luxury and 'masstige' brands were up 16% and 20%, respectively. The performance was followed a year later by a 28% increase in net sales from the Americas region, to AUD991m.
Prior to this, in 2013 and 2014, Treasury had been struggling just to stand still in the US, with a range of mainstream, lower-priced brands that were having to compete against the power of the country's domestic - high-volume - wine market. Operating profits were down 7% in fiscal-2014 to AUD74.9m, as sales dipped 5.5% to AUD731.9m. The performance was exacerbated by the strong Australian dollar, which made its US sales even less profitable. In 2015, for example, TWE had to take a currency hit of AUD13m, including AUD3.5m hedge loss and an AUD10.6m impact from the depreciation of the Canadian Dollar relative to the US dollar.
The region is now showing net sales growth of 10.5% in fiscal-2017, at just over AUD1bn, backed by a 3% volumes rise. Operating profits were up 51% thanks to the integration of the Diageo wine business and other steps to premiumise its range and make supply chain efficiency improvements.
Like all major drinks businesses, Treasury has had to ride the Chinese rollercoaster over the last five years. Yet, whilst the company suffered in fiscal-2014 from falling sales of its premium wines on the back of China's clampdown on gifting, it has more than recovered its position to such an extent that the country is poised to become the most profitable part of its business in the coming years.
The group has achieved this by putting "talent on the ground" and understanding consumer needs better. It has also stopped trying to manage the business by "remote control" from Australia, as Clarke put it in 2014. This approach had seen operating profits from Asia fall 12.3% to AUD47.7m in fiscal-2014, the reporting region's volumes down 8% and sales come in flat.
The turnaround came the following year, when the company saw its Asia operating profits leap 54.5% to AUD73.1m, thanks to volumes increases of 36% in China and 13% in South-East Asia.
Treasury has looked to achieve sustainable growth in the region and not overreach by expanding distribution too quickly, something that would risk repeating the over-supply issues of the US. Clarke's "retailer-by-retailer" and "region-by-region" strategy in Asia, revealed in August 2015, appears to be working.
In the most recent fiscal-year, Asia was Treasury's most improved performer, with sales climbing 35% and operating profits leaping 44%.
Domestically, Treasury's performance has had to compete with a surge in demand for imported wines over the last four years: From a single-digit share of Australia's total wine market in 2010, imports accounted for 16% by 2014 and close to 20% now. New Zealand itself has seen a big increase in wine imports to Australia.
On the face of it, the year-on-year performance of the Australia & New Zealand business does not look strong, with net sales in fiscal-2017 dipping to AUD591.3m from AUD592.3m in the year-prior. Despite the top-line, operating profits from the region were up by almost 21% in the year, with Treasury claiming it will hit 25% value market share in Australia in the short- to medium-term, up from the current 22%.
This marks a strong recovery from fiscal-2014 when the region's operating profits plunged 31.5% and volumes were down 9.4%, as the group struggled to compete in an increasingly-promotion-led retail channel.
It has been Treasury's focus on its premium offerings, including Pepperjack (up 20% in sales in fiscal-2014), Wynns and Penfolds, as well as a more-focused channel management strategy, that has helped drive sales and profits in the right direction. The recovery kicked in in fiscal-2015, with a 15% jump in operating profits, which was followed a year later by a 4% operating profits lift on flat sales of AUD591m.
Treasury's performance in Europe is particularly striking considering the hard market conditions the company's unit has had to operate in. The group is now hitting the kind of growth levels in the region that it has spent the last four years working towards, through upgrading and growing its premium wine range, as well as increasing marketing spend.
In fiscal-2017, volumes in Europe were up 14% with profits leaping by just over 46%. This performance followed a 26% volumes increase in fiscal-2016. Sales-wise, Europe went from AUD312.1m in fiscal-2016 to AUD354.1m a year later. That said, currency fluctuations hit sales in reported terms, resulting in a 1% year-on-year dip.
Trading conditions continue to be hard in the key market of the UK, where the shake-out from the multiple grocer sector in 2015 hit the wine category hard. Again, it has been Treasury's work in developing its premium portfolio in the country over the last four years that is driving growth, backed by a withdrawal from "unsustainable volumes" in some retailers.
The group has also had to work within difficult currency conditions in Europe, taking a AUD6.1m hedge loss in fiscal-2015. Will there be more of the same in light of the UK's decision to withdraw from the European Union?
Clarke has conceded that Europe is not as strong a priority as the US and Asia, where there are better returns to be had. Neither does he want to lose an inch of market share to TWE's competitors. Instead, the group is willing to play a "waiting game" in Europe and look to ride out the trading difficulties, made worse by currency and Brexit, until market conditions become more favourable.
Treasury Wine Estates' Full-Year Net Profits 2013-2017
Source: Company results
Looking at Treasury's balance sheet today, it's a far cry from when the company turned in a AUD100.9m loss in fiscal-2014. Yet, although it is easy to look at 2014 as the year when the wheels fell off, the warning signs were there a year earlier when, although the bottom line was still in the black, net profits were over 50% down on the previous year.
Then came Clarke's "reset" year, which saw net profits for fiscal-2015 come in at AUD77.6m before jumping 131% in fiscal-2016 to US$179.4m, then climbing a further 55% to AUD269.1m in the most recent fiscal-year.
Treasury Wine Estates' Full-Year Operating Profits 2013-2017
Source: Company results
It's important to assess Treasury's operating profits performance in the context of the 24.6% drop it suffered in fiscal-2014 to AUD184.6m, on the AUD209.2m it achieved in the prior year. It is from that point that the new Treasury Wine Estates started to act and behave differently, as proven by the 22% leap in operating profits in fiscal-2015 to AUD225.1m.
Operating profits in fiscal-2017 leapt by 43.2% to AUD455.1m.
Shares and dividends 2013-2017
Treasury is performing better than many other listed drinks companies, in keeping inventors and financial analysts happy at the same time. An assessment over the last five years shows both dividend-per-share and earnings-per-share growth is the highest, relative to its industry peers.
The company's dividend-per-share growth sits at 15.27% over the last five years, and has gone from 0.13 in 2013 to 0.20 in 2016 and 0.25 in 2017.
Earnings-per-share have similarly increased from 0.07 in 2013, before slumping to -0.15 in 2014, recovering to 0.24 in 2016 and then 0.36 in 2017 giving a total EPS growth of 21.6 from 2013 to 2017.
---